Donald Trump Retweeted Fake Mike Pence Account Post About Hillary Clinton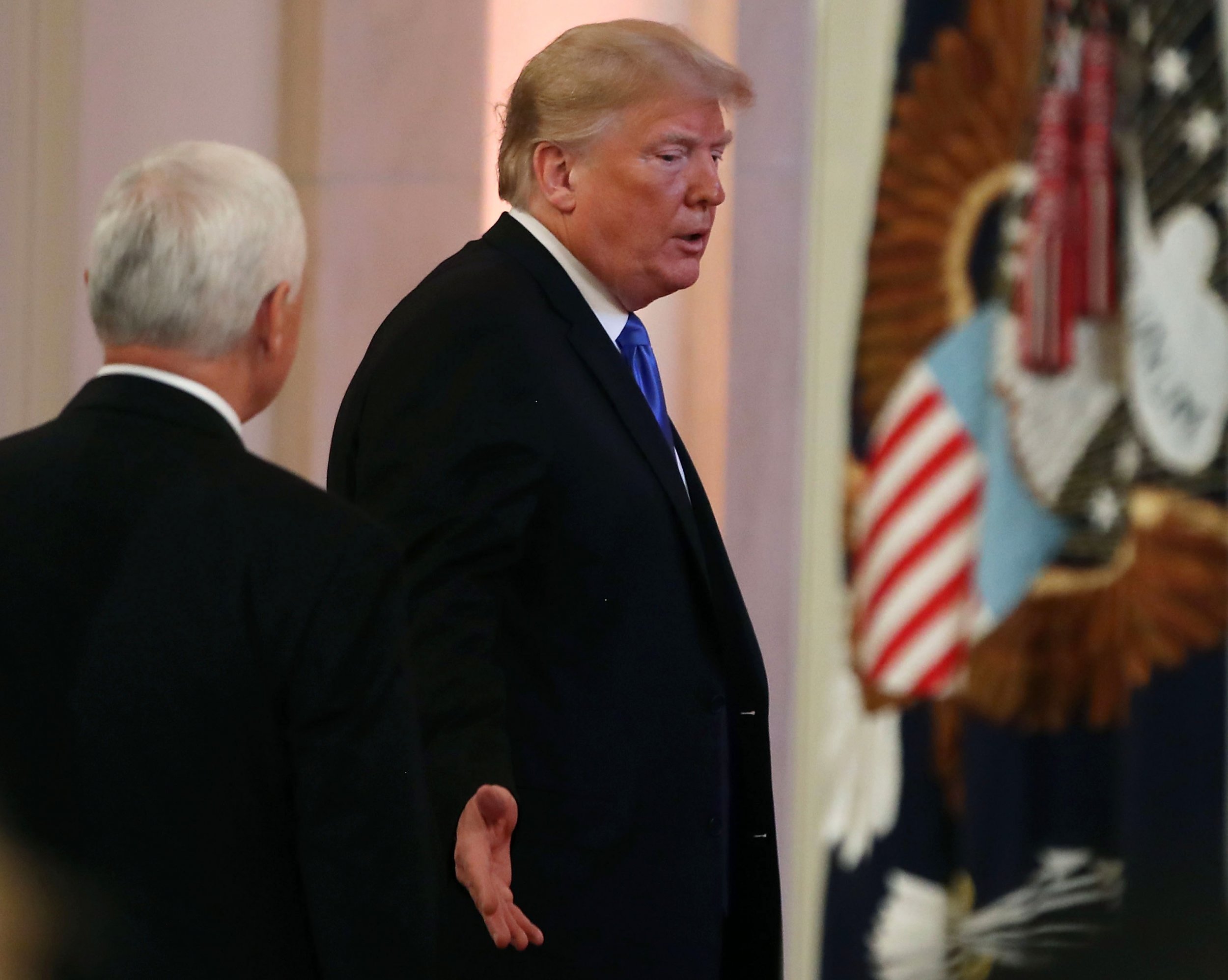 President Donald Trump on Wednesday retweeted an account with the handle @MikePenceVP. On its surface, that seems normal. But that account does not belong to Vice President Mike Pence, whose handle is @VP.
The tweet from the fake Pence retweeted by the commander-in-chief was poking fun at former Democratic presidential nominee Hillary Clinton.
"I'm thankful for every day Hillary Clinton is not President!," read the tweet from the account with the display name VP FAN.
It's unclear if Trump knew the account was phony, although it does seem odd that the president would knowingly retweet a rather bland Clinton insult from a random account on purpose.
The fake Pence account has 61,500 followers, while Trump has some 56 million. In other words, the presidential retweet was a massive signal boost. The tweet from the non-Pence Pence account had racked up more than 8,000 retweets Wednesday morning, while other recent posts hadn't racked up more than a few hundred retweets.
As is often the case, Trump was extremely active on Twitter on Wednesday morning.
It was real mix of Trump's greatest hits, with posts about Clinton, U.S. autofactories, fake news and, of course, the Russia investigation headed up by special counsel Robert Mueller.
For instance, Trump tweeted this morning: "While the disgusting Fake News is doing everything within their power not to report it that way, at least 3 major players are intimating that the Angry Mueller Gang of Dems is viciously telling witnesses to lie about facts & they will get relief. This is our Joseph McCarthy Era!"
Trump has seemingly ramped up his online anger about Mueller's investigation in recent weeks. The White House has tried to downplay the idea that the president is focused on it, however.
"I don't think the President has any concerns about the report because he knows that there was no wrongdoing by him and that there was no collusion," Press Secretary Sarah Huckabee Sanders told reporters at a press briefing.