Donald Trump, Who Only Hires the 'Best People,' Slams Rex Tillerson As 'Dumb As a Rock' and 'Lazy As Hell'
Hours after Rex Tillerson revealed the reason behind the rift between him and Donald Trump, the president fired back a series of insults at his former secretary of state, calling Tillerson "dumb as a rock" and "lazy as hell."
"Mike Pompeo is doing a great job, I am very proud of him. His predecessor, Rex Tillerson, didn't have the mental capacity needed. He was dumb as a rock and I couldn't get rid of him fast enough. He was lazy as hell. Now it is a whole new ballgame, great spirit at State!" Trump wrote on Twitter Friday afternoon.
The tirade came after Tillerson, who largely remained out of the public eye after being fired by Trump earlier this year, said on Thursday night that he often had to explain to the president that what he wanted to accomplish was illegal.
"So often, the president would say, 'Here's what I want to do, and here's how I want to do it.' And I would have to say to him, 'Mr. President, I understand what you want to do, but you can't do it that way. It violates the law,'" Tillerson told CBS News's Bob Schieffer during a fundraiser in Texas, according to The Houston Chronicle.
Tillerson added that Trump would often get frustrated when he was told he couldn't do something because of its illegal status.
"I'd say here's what we can do," Tillerson added. "We can go back to Congress and get this law changed. And if that's what you want to do, there's nothing wrong with that. I told him I'm ready to go up there and fight the fight, if that's what you want to do."
Trump previously described Tillerson as a "world class player and dealmaker" before appointing him to the top cabinet position in early 2017. But the president, who has claimed that he only hires the "best people," quickly ousted Tillerson. Trump announced that Tillerson had been let go through a social media post in which he said that Mike Pompeo would be taking over as secretary of state.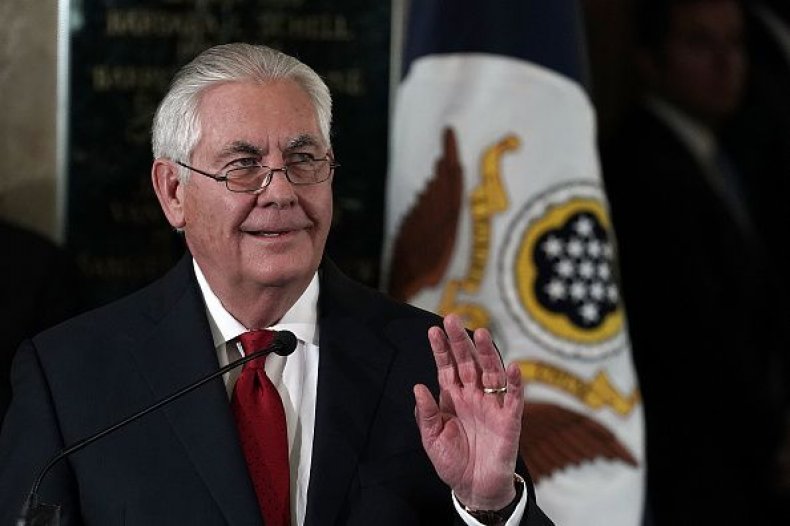 "Mike Pompeo, Director of the CIA, will become our new Secretary of State. He will do a fantastic job! Thank you to Rex Tillerson for his service! Gina Haspel will become the new Director of the CIA, and the first woman so chosen. Congratulations to all!" Trump tweeted in March.
In his departure from the State Department, Tillerson thanked the American people and his staff but did not make any mention of Trump.
In his first public interview since leaving the Trump administration, Tillerson also described Trump as a "man who's undisciplined, doesn't like to read, doesn't read briefing reports, doesn't like to get into the details of a lot of things but rather says 'this is what I believe.'"