Rex Tillerson and Ivanka Trump Recognize Gay Pride Month, but Trump Still Won't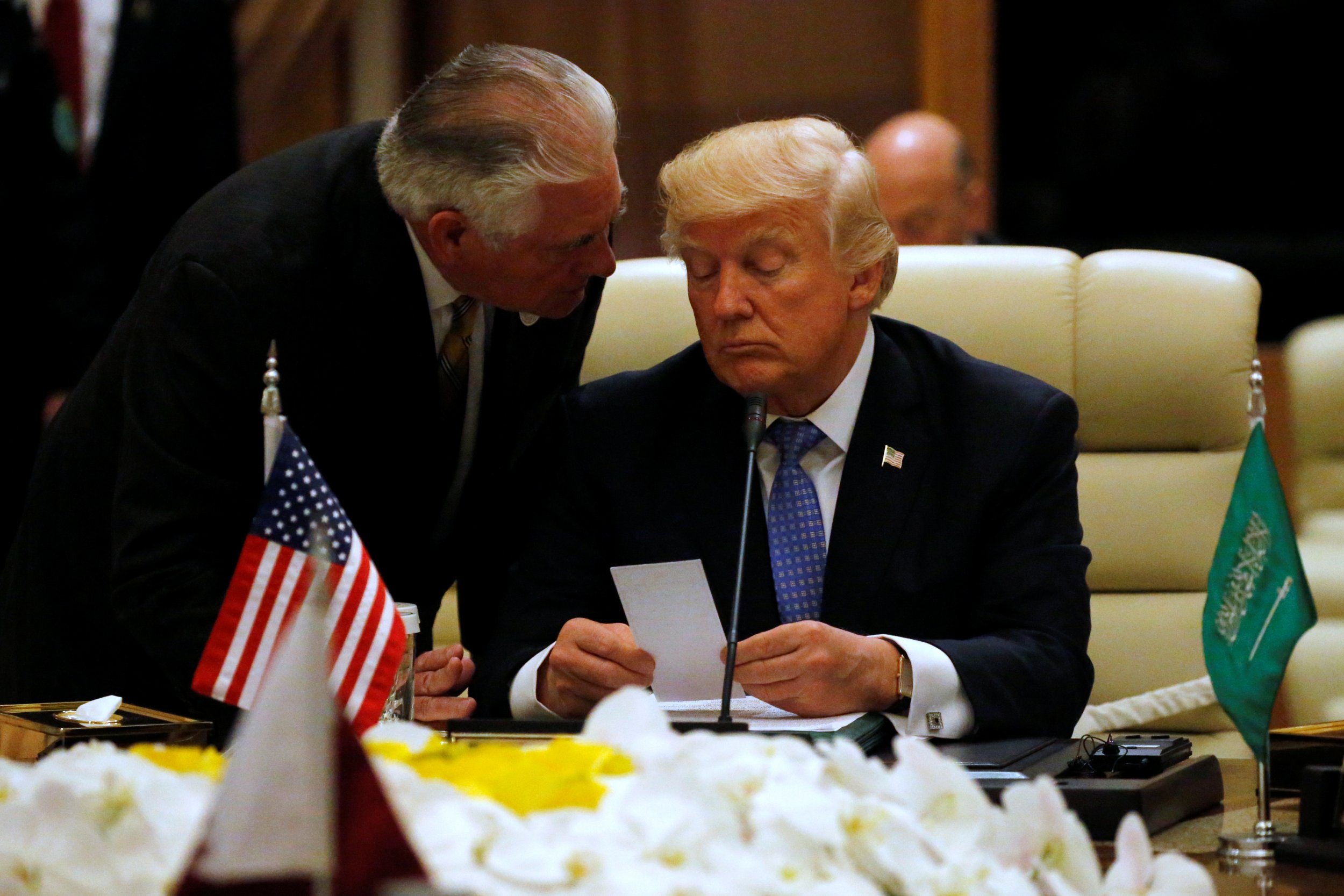 Secretary of State Rex Tillerson recognized LGBTI Pride Month Wednesday in a statement sent to Newsweek, condemning "violence and discrimination" against the international community and stopping just short of calling out Russia over Chechnya's anti-gay purge that's separated families and taken countless victims as prisoners throughout 2017.
The statement arrived seven days into the globally recognized month of awareness, whereas President Donald Trump has yet to comment on the topic entirely throughout June.
Related: Here's how Trump could actually be impeached
"In recognition of LGBTI Month, the Department of State affirms its solidarity with the human rights defenders and civil society organizations working around the world to uphold the fundamental freedoms of LGBTI [Lesbian, Gay, Bisexual, Transgender, Intersex] persons to live with dignity and freedom," Tillerson's state department wrote in an emailed statement Wednesday afternoon.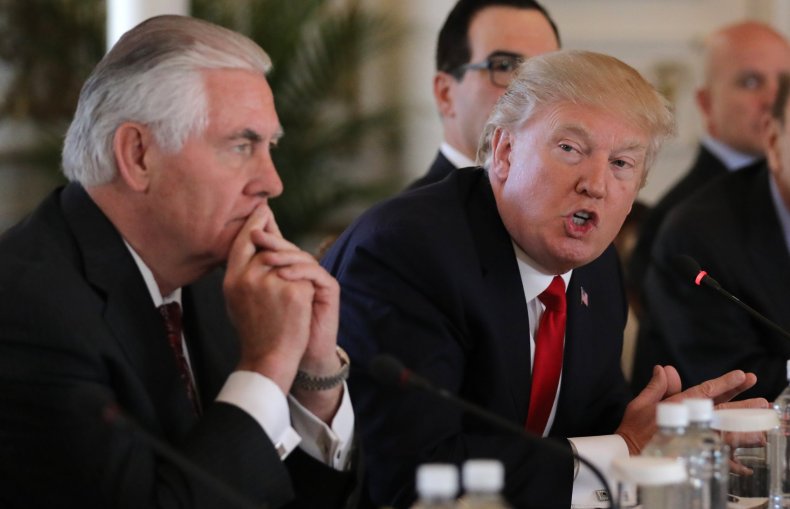 "We also recognize that LGBTI persons continue to face the threat of violence and discrimination. Violence and discrimination targeting any vulnerable group undermines our collective security as well as American values. When all persons are protected on the basis of equality and with dignity, global stability is strengthened. We will continue to support the human rights of LGBTI persons together with like-minded governments, businesses and civil society organizations globally."
Russian President Vladimir Putin and his Kremlin have reportedly launched an investigation into the Chechnya government's LGBTI-focused pogrom, seeking to "get to the bottom of the allegations" against the government under the Russian Federation. Chechnya has reportedly established camps for gay prisoners and jailed men accused of being homosexual, while the region's leader Ramzan Kadyrov has repeatedly said there aren't any gay people living in Chechnya, The Guardian reported in May.
Meanwhile, Trump has yet to publicly implore his Russian counterparts to protect and defend LGBTI citizens. Nor has he so much as tweeted his recognition of the annual Pride Month. The president has used his office to proclaim June 2017 Great Outdoors Month, African-American Music Appreciation Month, National Ocean Month and National Homeownership Month, though he's yet to follow former President Barack Obama's years-long tradition of proclaiming each June Pride Month as well.
"The United States remains committed to human rights and fundamental freedoms for all persons," the state department continued. "Dignity and equality for all persons are among our founding constitutional principles, and these principles continue to drive U.S. diplomacy."
Ivanka Trump, the president's daughter and assistant, tweeted her recognition of Pride Month on Thursday, facing criticism for her lack of speaking out against the administration's conservative agenda, including a controversial religious liberty executive order decried by LGBTI activists as a form of legal discrimination against the community.