Mueller Wants 'Trump's Scalp' and to Become a 'Hero of the Left,' Republican Congressman Says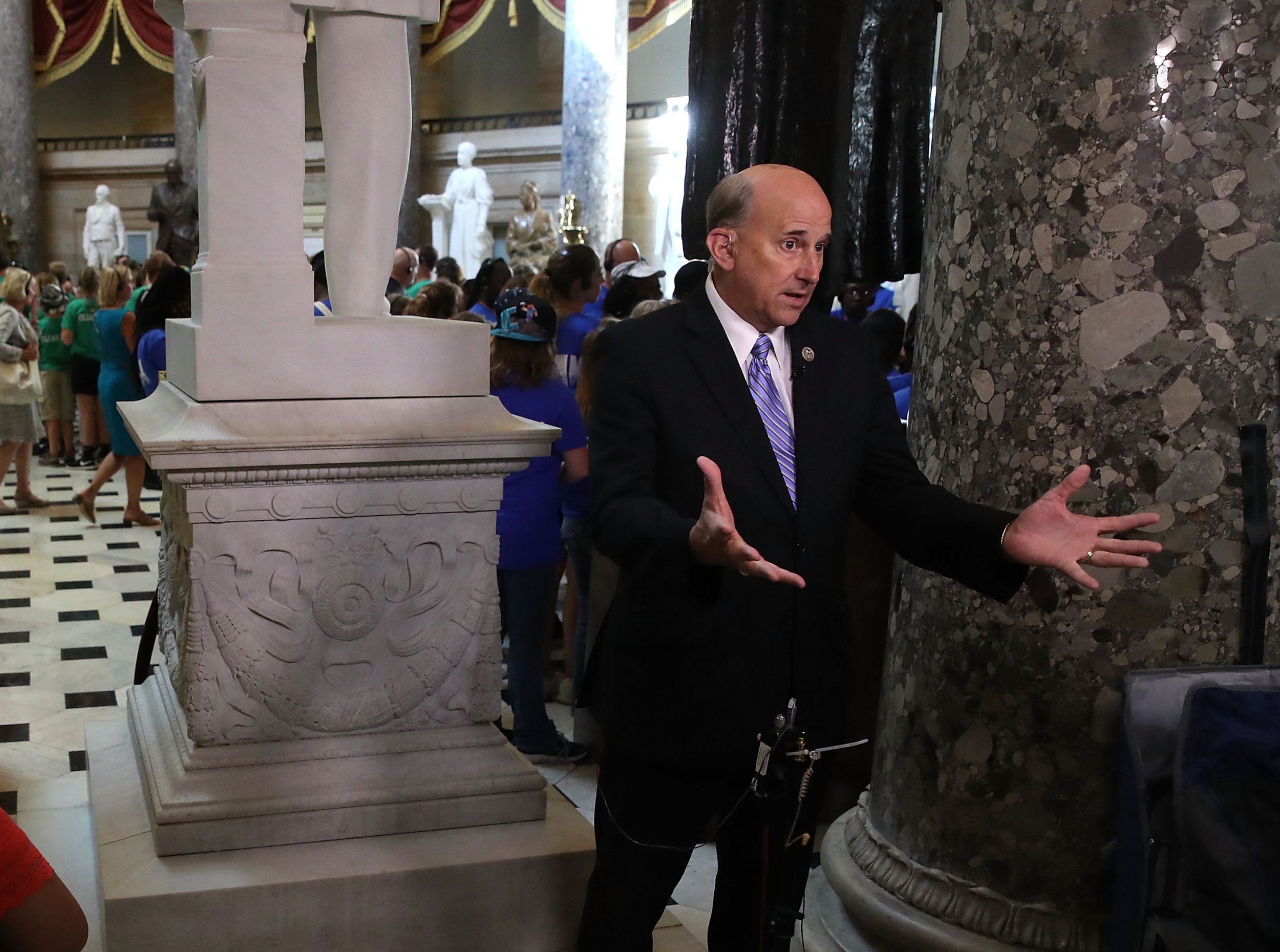 Republican Congressman Louis Gohmert did not mince words Tuesday in attacking the FBI special counsel appointed to investigate potential ties between Russia and Donald Trump's campaign during the 2016 elections.
"I have said since day one, since he was appointed, he's bad news." Gohmert said on Fox News Tuesday morning. "He's out for a scalp. He would love to get Trump's scalp."
The Texas Republican wasn't done, also saying that Mueller would love nothing more than to become "a hero of the left." Mueller's integrity and fairness were Gohmert's next target as he went through a laundry list of reasons as to why he has serious questions about the legitimacy of the Russia probe.
"My impression is: Since the day Mueller went in, he has not been the upstanding, fair guy that people have painted him as being," Gohmert added. "If he cannot get the president, he will... take a Mike Flynn."
Mueller wasn't Gohmert's only target on Fox News, as he also trained his criticism on FBI Deputy Director Andrew McCabe.
"He can't go fast enough," Gohmert said, admonishing the longtime FBI employee. "Anybody who has that much disrespect for the Republican Party, for the president of the United States—this goes way beyond just having a political opinion like everybody does. This is things that affect your judgment."
The Washington Post reported over the weekend that McCabe intends to retire from the FBI in early March after he becomes eligible for his full pension.
"He's got about 90 days, and some of that will be holiday time. He can make it," a source told The Post.
Immediately following the report that McCabe was only sticking around to collect his pension, Trump pounced, tweeting "FBI Deputy Director Andrew McCabe is racing the clock to retire with full benefits. 90 days to go?!!!"
Trump has repeatedly railed against Mueller's investigation into potential collusion with Russia and continuously professed his innocence and the guiltlessness of his campaign.
"There is absolutely no collusion. That has been proven," Trump said earlier in December while speaking to reporters on the South Lawn of the White House. "That was a Democrat hoax, it was an excuse for losing the election."
Tuesday was not Gohmert's first time attacking Mueller and the Russia investigation. Earlier in December, the Republican congressman went on WMAL radio's "Morning on the Mall," and criticized Mueller and Deputy Attorney General Rod Rosenstein.
"Mueller stacked the deck. It was intentional in order to cover for him and Rosenstein. Both of them need to go. We've got to stop the coup before it becomes successful and these yahoos throw us into a civil war," Gohmert said."