Almost 80 Percent of College Students Think Trump's Campaign Likely Had Improper Contact with Russia
As candidates have their eyes set on the 2020 election, interference in the last presidential election is still a topic of discussion and almost 80 percent of college students claimed President Donald Trump's campaign had improper contact with Russia.
Russia's involvement in the 2016 presidential election prompted some to discredit Trump's victory, Congressional hearings and an investigation conducted by special counsel Robert Mueller. In March, Mueller concluded that there wasn't evidence that Trump's team conspired with Russia. On Wednesday, the special counsel will testify before a House of Representatives panel.
Ahead of Mueller's testimony, College Pulse, a survey and data analytics company, gathered opinions from more than 1,500 college students about democracy, Trump, Mueller and Russia.
Thirty-six percent responded that they thought members of Trump's campaign "definitely" had improper contact with Russia during the 2016 presidential election. Forty-one percent said they thought his campaign "probably" did.
Mueller's report didn't reach a conclusion on whether Trump obstructed justice during the investigation, however, the special counsel added that if they could definitively clear Trump of a crime, they would have said that. The special counsel pointed to a Department of Justice policy that barred the prosecution of a sitting president for a federal crime.
"That is unconstitutional," Mueller said during a press conference in May. "Charging the president with a crime was, therefore, not an option we could consider."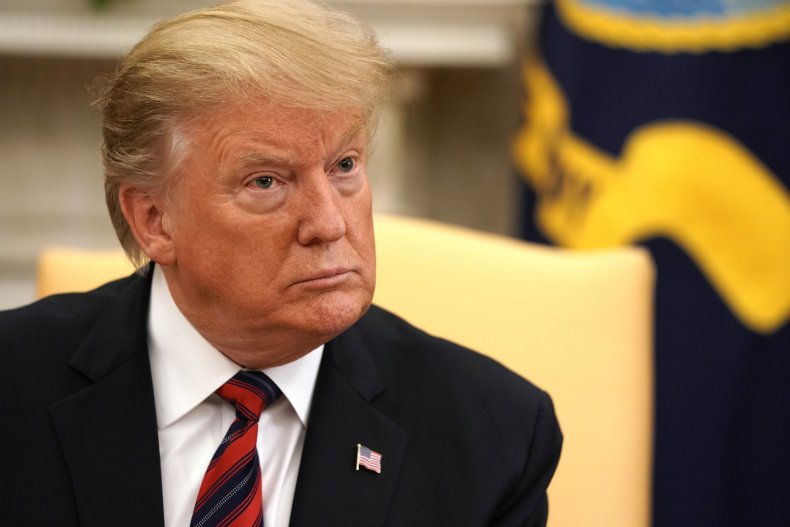 Democratic lawmakers have called for additional investigations and even impeachment because of the possibly Trump obstructed justice. On Wednesday, Speaker of the House Nancy Pelosi said committees were looking into any abuse of power Trump may have engaged in, including obstruction of justice.
"If you've got to go down this path, you have to make sure that the public has an understanding of why," Pelosi said during The Christian Science Monitor Breakfast. "What I believe is that when we go forward, as we go forward, it has to run deep."
If Democrats were to investigate Trump's possible obstruction of Mueller's investigation, College Pulse found they would have the support of college students. Seventy-four percent of those polled at least somewhat agreed that the Democrats should investigate. Only 12 percent completely disagreed and 12 percent also somewhat disagreed.
On Monday, Trump posted on Twitter that Mueller shouldn't have "another bite at the apple," adding that it would end badly for him. The president also criticized the "phony Democrats" for accomplishing nothing but wasting time on "this ridiculous witch hunt."
As far as the fairness of Mueller's investigation is concerned, the majority of college students thought it was fair. Only 22 percent thought it wasn't fair and two percent refused to answer.