Trump 'Very Eager' to Talk to Robert Mueller Investigation, President's Lawyer Says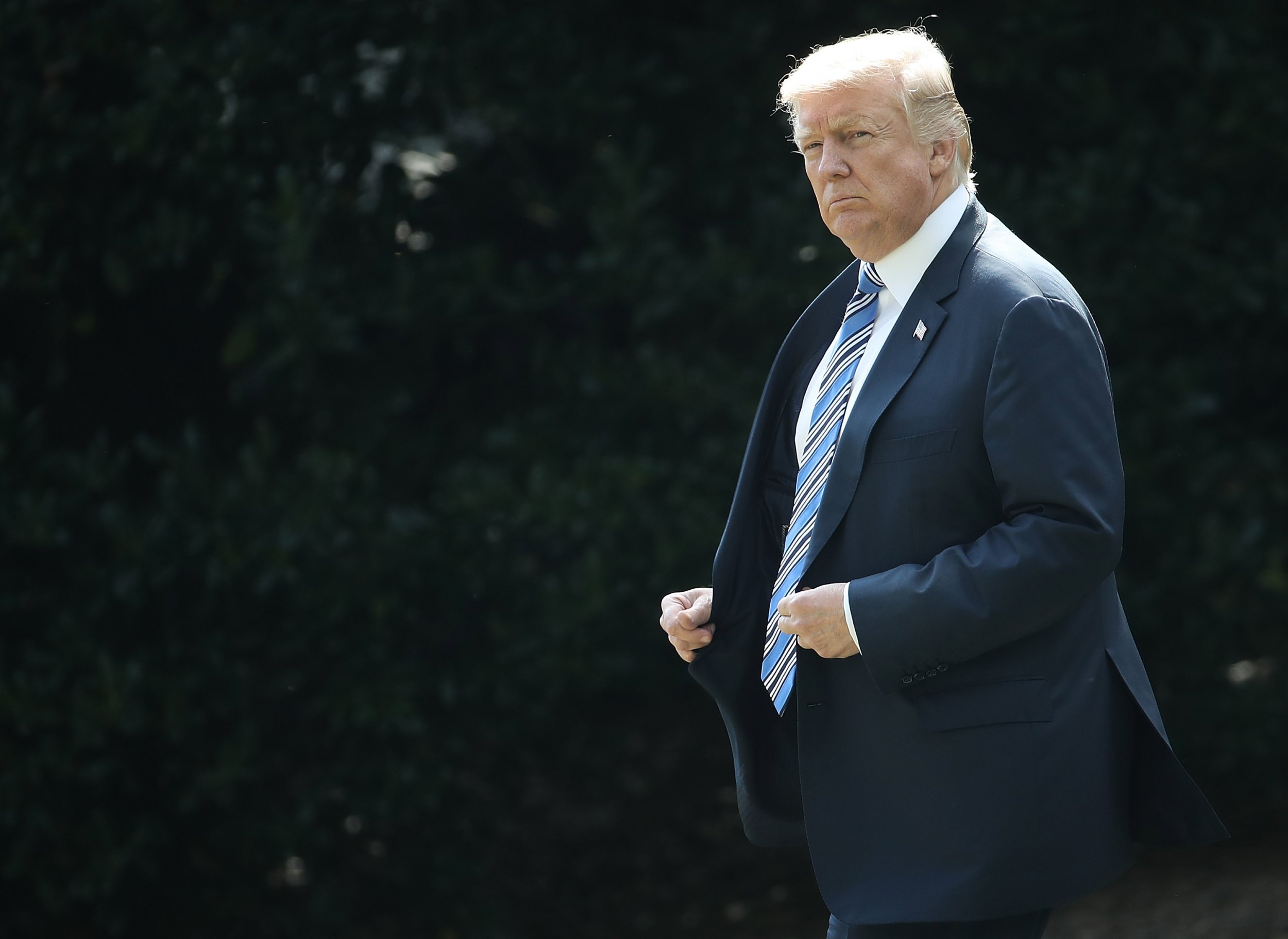 Just a week after President Donald Trump said it "seems unlikely" that he would sit down for an interview with FBI special counsel Robert Mueller, the president's attorney said Trump is "very eager" to speak with the special counsel of the investigation into Russia's potential impact on the election.
Related: Trump should be interviewed by Mueller, most Republicans believe: new poll
During an interview with CBS News's Major Garrett on The Takeout Podcast, Trump's attorney Ty Cobb also said there are ongoing "active discussions" with Mueller's team about possibly setting up an interview but that there is yet to be a formal request for the president to answer questions. He added that an interview request from Mueller's team could be an attempt by the special counsel to get Trump to perjure himself by contradicting information gathered from other sources.
As part of his investigation, Mueller is looking into allegations of collusion between the Trump campaign and Russia. He has already interviewed several former members of the campaign, and brought charges against four ex Trump staffers: former campaign manager Paul Manafort and aide Rick Gates are charged with money laundering, which they deny, and adviser George Papadopolous and former national security adviser Mike Flynn have both admitted to charges of lying to the FBI.
During the interview with Garrett, Cobb also said that he expects Mueller's investigation to be completed in the next four to six weeks, though Mueller did recently hire a new investigator and reports suggest that the special counsel expects his work to last much of 2018. Cobb previously said that he expected the investigation to be over by Thanksgiving 2017 and separately by the beginning of 2018.
"I'd be embarrassed if this is still haunting the White House by Thanksgiving and worse if it's still haunting him by year end," he told Reuters in August 2017.
Cobb added that, despite his confidence that the investigation will clear Trump of any wrongdoing, it has made life much tougher for the president.
"It's very difficult for him to do anything other than to fight for his place in history," he said.
As for the legal issues faced by former Trump campaign and White House staffers, Cobb brushed them off, telling Garrett "there's a big difference between a shooting star and a planet."
Cobb also dismissed Fire and Fury, the recent bombshell tell-all book from author Michael Wolff in which former White House chief strategist Steve Bannon called Donald Trump Jr. "treasonous," saying "I don't think you should take anything from the Michael Wolff book seriously."