Trump 'A Danger to the Nation,' Says Ronald Reagan's Son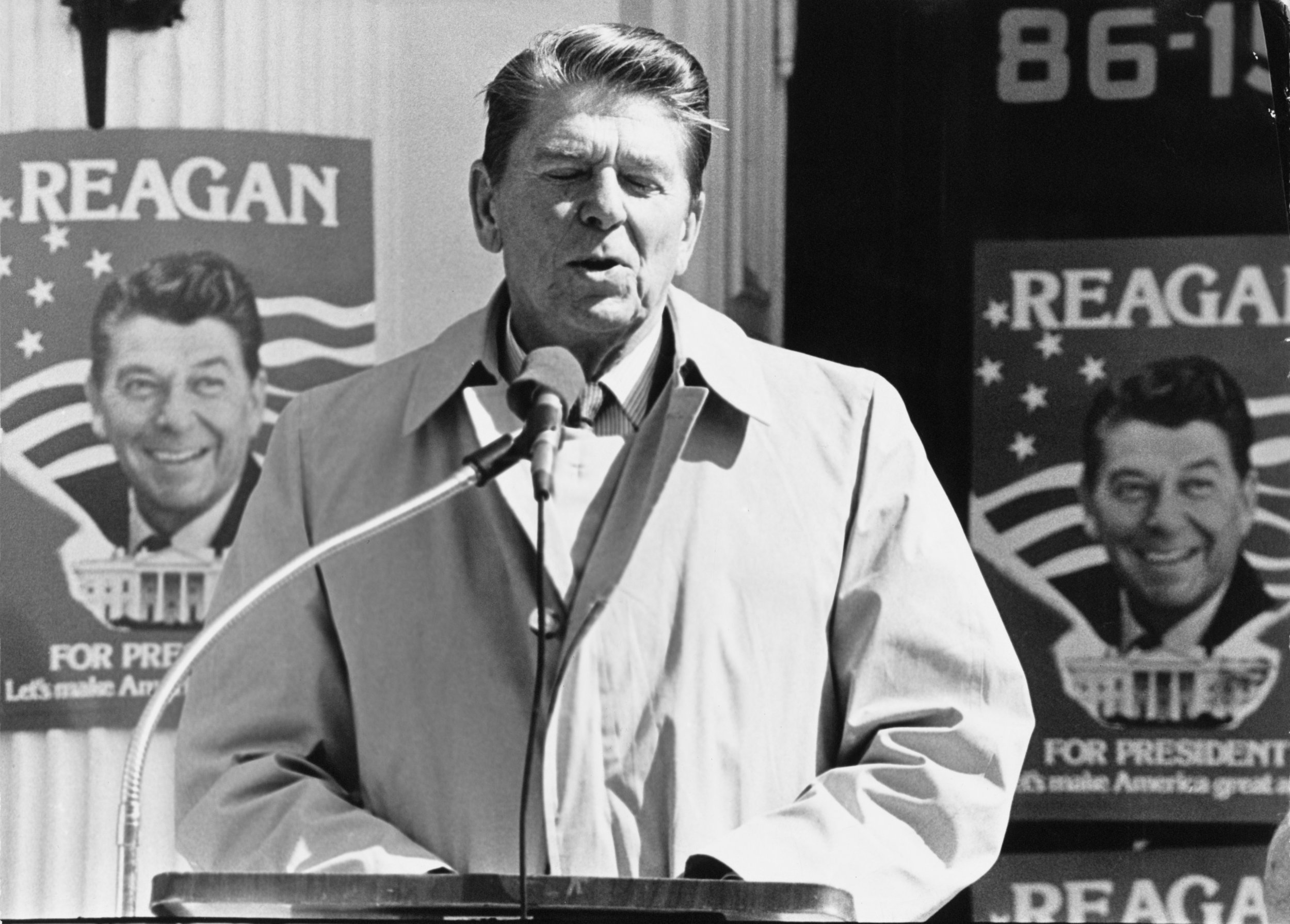 Ronald Reagan Jr., the son of former President Ronald Reagan, questioned the mental fitness of President Donald Trump on Tuesday, saying his actions raise serious questions and referring to him as "a danger to the nation."
Related: Ronald Reagan was wiser and more powerful than Donald Trump, Iran supreme leader says
"I have been saying since he was nominated, perhaps even before, that this is a man who is unfit for office," Reagan Jr. said Tuesday night to Don Lemon on CNN Tonight.
Reagan Jr. took great care to clarify multiple times that he wasn't providing any medical diagnosis, but instead was giving his commentary "just as an observant human."
"His behavior is erratic, it's impulsive," Reagan Jr. said. "He doesn't seem to be really familiar with issues. He attacks people lower than him on the food chain, punching down. He has behaved in a way that I would describe as treasonous regarding the Russia investigation, and he may be guilty of criminal activity."
"This is the sort of behavior that you might call delusional," he added.
When Lemon brought up the president's tweet and whispers from the political class comparing Trump's mental health to that of President Reagan, Reagan Jr. was quick to shut down the comparison.
"There's really no comparison to my father," he said.
Trump has compared himself to the former president on numerous occasions, including just this past weekend. On Sunday, Trump fired off a tweet responding to Fire and Fury, the controversial tell-all book released Friday. "I've had to put up with the Fake News from the first day I announced that I would be running for President. Now I have to put up with a Fake Book, written by a totally discredited author. Ronald Reagan had the same problem and handled it well. So will I!" Trump tweeted.
The issues plaguing Trump are nothing like those that plagued President Reagan, Reagan Jr. asserted clearly.
"Listen, presidents have maladies at times," he said. "President Trump came to office unfit. He did not develop a malady at some point that rendered him unfit. He is ... pathologically unfit, and that is apparent for all to see. We're not used to talking about presidents this way. It makes us all a little bit uncomfortable."