What Is Trump's Reaction to Roy Moore? Not a Word, Because He's Also an Accused Sexual Assaulter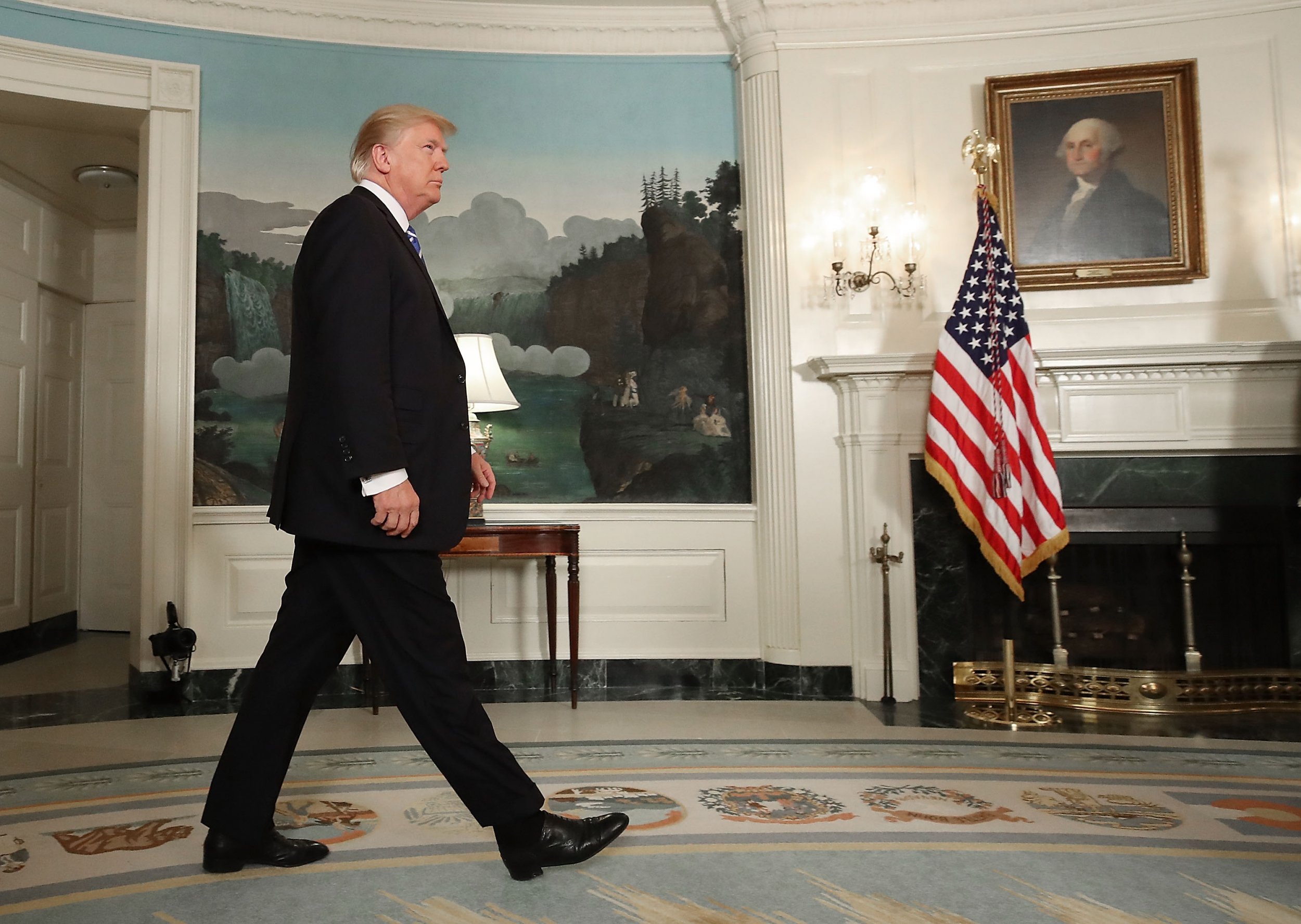 In nearly four decades of public life, few have described Donald Trump as speechless. As president, he has weighed in on everything from the NFL to the weight of North Korean leader Kim Jong-un.
But now, as a growing storm of sexual misconduct allegations against Republican Senate candidate Roy Moore threatens to engulf the GOP, Trump has gone quiet. Even as party leaders implore him to help push Moore out of the Alabama race, the president finds himself a deeply-flawed messenger at a critical time for a party that has struggled to appeal to women.
Related: Trump, Republicans Send 'Incredibly Dangerous Message' by Doubting Roy Moore's Sex-Abuse Accuser
Trump's dilemma is a unique one: how can he condemn Moore for facing accusations similar to those that he himself has faced?
"There is absolute risk for him to talk about it. From a political standpoint, it's pure suicide," GOP strategist and commentator Evan Siegfried told Newsweek Wednesday.
Trump has been accused of sexual harassment or assault by at least 16 women. He has also faced allegations of raping a 13-year-old and of doing the same to his first wife (Trump has denied the allegations). Although Ivana Trump later said that she did not intend for her description to be used in the criminal sense, she nonetheless maintained that the event left her feeling "violated."
Just weeks before last year's election, Trump was caught on tape bragging about committing sexual assault in the infamous "Access Hollywood" recording.
Some Republicans now worry that Trump could reignite that controversy and further enflame divisions in the party.
"Trump isn't the most eloquent of people and he could say something on the Roy Moore thing that somebody could turn around and say, 'Whoa, wait a second,'" Siegfried said.
For much of the past week, the administration has kept the focus squarely on Trump's recent trip to Asia, as well as Republican efforts to overhaul the tax code. After a speech about the trip Wednesday, Trump walked off without a word as reporters shouted questions about whether Moore should resign.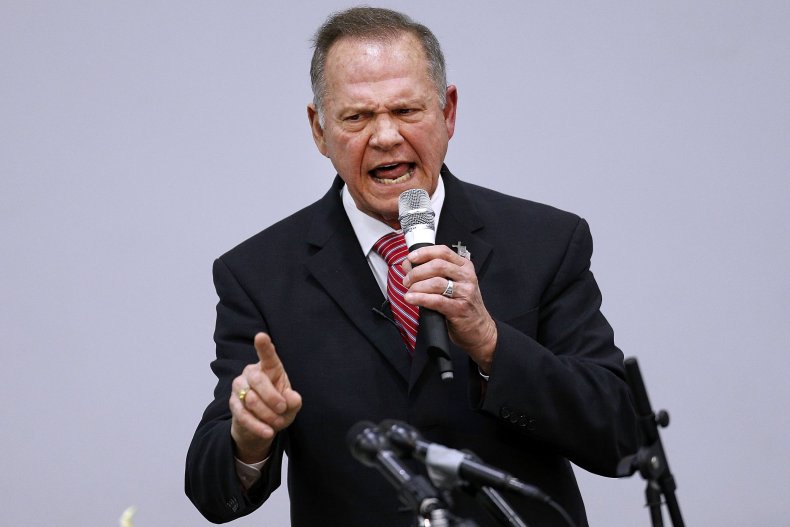 That silence comes after an initial response from the White House that hinted at an awareness of Trump's own personal history.
"Like most Americans, the president believes we cannot allow a mere allegation, in this case, one from many years ago, to destroy a person's life," said Press Secretary Sarah Huckabee Sanders, before going on to make clear that if the allegations were true Moore would "do the right thing and step aside."
Since that statement last week, Senate Majority Leader Mitch McConnell and others have turned on Moore, ditching their "if true" caveats and calling on the candidate to step aside. And, according to reports, they have begun urging Trump to make a personal intervention to pressure Moore to do just that.
So far, Moore has taken a page from Trump's playbook: he has vehemently denied all allegations against him and questioned his accusers' credibility, painting the rolling revelations as part of a smear campaign orchestrated by establishment Republicans, Democrats and the "fake news" media.
For Trump, there are also other political calculations.
Opposing Moore now could diminish the president's outsider brand with conservatives, many of whom support the firebrand Alabama candidate, and further dilute his sway in party politics; he backed incumbent Senator Luther Strange in the primary, only to see him defeated. Trump reacted with anger and denial, deleting his tweets in support of Strange and immediately throwing his weight behind Moore.
As for the prospect of the allegations destroying Moore's chances of being elected, the lesson of Trump provides hope for the besieged candidate. A month before he was elected president, 68 percent of Americans said that Trump had "probably made unwanted sexual advances." By comparison, a month out from Alabama's election, Americans, according to a poll this week, believe the accusations against Moore by a narrower margin, 51 percent to 19 percent. In Alabama, the situation is even more favorable. Twenty-nine percent of voters said the allegations against Moore made them more likely to vote for him.