Rush Limbaugh Thinks Undocumented Immigrants Should Get Citizenship But Not Vote For 15-25 Years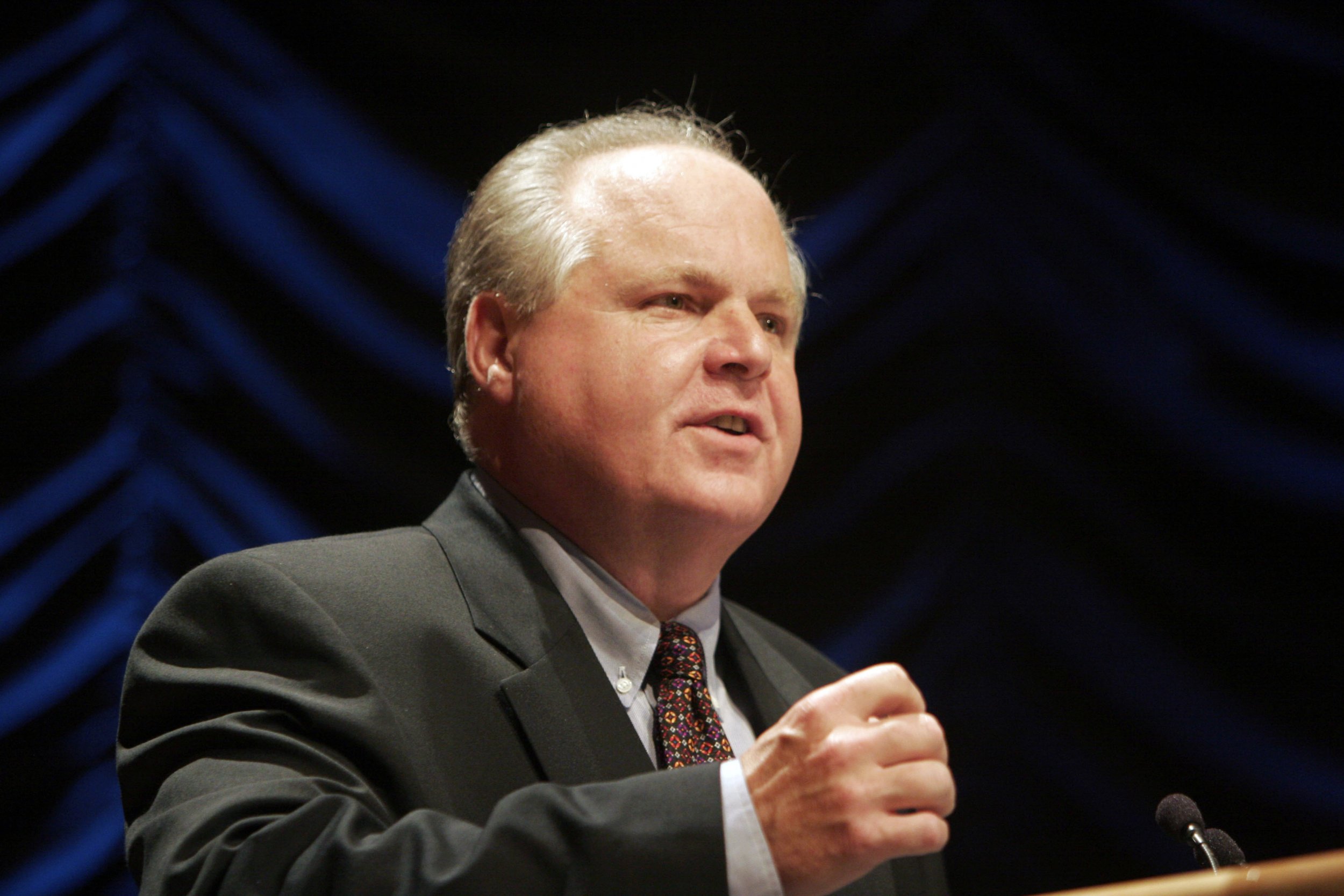 Conservative radio show host Rush Limbaugh said he would be happy to support permanent citizenship for all undocumented immigrants—provided they were not granted the fundamental right of citizenship, the right to vote, for up to 25 years.
Limbaugh added that he doubted that Democrats would take such a deal, claiming that liberals are only interested in providing a path to citizenship for the so-called Dreamers and other immigrants because they are more likely to vote Democratic.
"I would be willing, right here, to support an effort to grant permanent citizenship to whatever number of illegal immigrants there are in the country tomorrow if you will make as part of the deal they can't vote for 15 to 25 years," Limbaugh said on Fox News Sunday. "And if people agree to that, I'll grant them amnesty."
Limbaugh also suggested that Democrats did not want to see the issue solved because they want to keep "a permanent underclass that is dependent on the government for their survival," apparently forgetting that voting is among the rights included in holding citizenship.
The right-wing pundit, who commented back in 2015 that all immigration, both undocumented and legal, was weakening the U.S., reiterated a familiar conservative argument that suggests attempts by Democrats to aid immigrants are based solely on a desire to win votes.
Democrats have long denied that, but The Washington Post reported that since 1990, naturalized citizens have tended to lean Democratic, with states boasting large foreign-born populations showing increases for Democrat candidates (with several exceptions).
Limbaugh's comments come amid discussions on the future of Dreamers after four immigration bills failed in the Senate this week, including two that would have protected immigrants that Trump put in danger of deportation when he ended his predecessor's Deferred Action for Childhood Arrivals program last year.
Such DACA recipients have been in limbo since Trump axed the program and ordered Congress to come up with a fix by March.
Both parties are optimistic that an agreement can be reached ahead of March 5, when protection for Dreamers expires.