Gloating Trump Tweets CNN Management Shakeup Rumors After Russia Story Resignations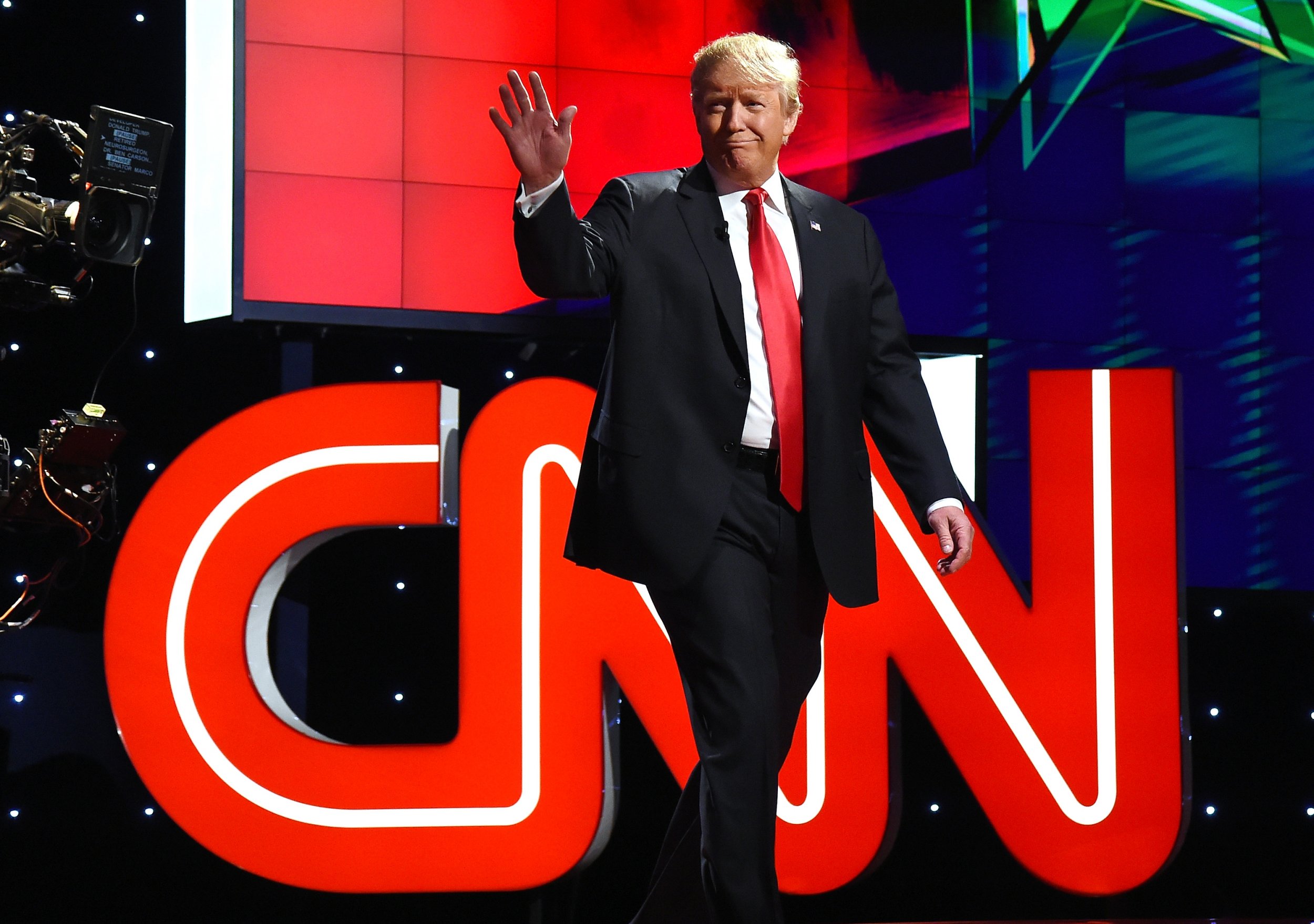 U.S. President Donald Trump claimed that CNN was looking at "big management changes" after three journalists resigned from the network Monday in the fallout over the retraction of a story about a Trump associate and Russia.
"Fake News CNN is looking at big management changes now that they got caught falsely pushing their phony Russian stories. Ratings way down!" tweeted the president early Tuesday.
Trump went on to repeat his attack on other news organizations he has also accused of being "fake news."
"So they caught Fake News CNN cold, but what about NBC, CBS & ABC? What about the failing @nytimes & @washingtonpost? They are all Fake News!" Trump tweeted.
Three CNN journalists resigned over their involvement in the story the network retracted Friday, about an investigation into an alleged meeting between a Trump associate and the head of a Russian investment fund.
Buzzfeed had reported Saturday that the network was tightening its publishing procedure for stories involving Trump and Russia after pulling the story, which was based on a single unnamed source.
Trump, who has repeatedly lambasted CNN as "fake news," gloated at news of the resignations on Twitter.
"Wow, CNN had to retract big story on "Russia," with 3 employees forced to resign. What about all the other phony stories they do? FAKE NEWS!" he tweeted at 6.30 a.m. ET Tuesday.
Hitting back at Trump's claim that CNN's rating were down, the network tweeted in response from its communications account, "CNN just posted its most-watched second quarter in history. Those are the facts."
Newsweek has contacted CNN for comment on Trump's comments and allegation that the network would be looking at big management changes.
CNN CEO Jeff Zucker has a longstanding relationship with Trump, having worked head of entertainment at NBC when its reality show The Apprentice propelled Trump to stardom.
Since Zucker took the reins at CNN, ratings have soared, in part thanks to coverage of Trump's presidency. However, the relationship between Trump and Zucker has become antagonistic. Trump's son Donald Trump Jr. called for Zucker to publicly explain the retracted Russia story Monday, which he called "the biggest fake news scandal in the network's history."