Is Trump Taking on Russia? President Authorizes Sanctions on Countries That Interfere in Elections
President Donald Trump signed an executive order Wednesday designed to deter foreign interference in the upcoming midterm elections and authorized sanctions on countries and individuals who are caught interfering.
Intelligence agencies will report after the November midterm elections whether any foreign governments or individuals interfered.
The State and Treasury Departments will then determine and recommend any financial sanctions to impose on those caught interfering, barring the countries or individuals from doing certain business with United States–related entities.
"We felt it was important to demonstrate the president has taken command of this issue, that it's something he cares deeply about—that the integrity of our elections and our constitutional process are a high priority to him," national security adviser John Bolton told reporters on a conference call.
Director of National Intelligence Dan Coats echoed those remarks, saying the executive order is in direct response to Russian election meddling in 2016.
"This clearly is a process put in place to try and ensure we are doing every possible thing we can to prevent any interference in our election," Coates told reporters. "We have seen signs of [meddling] not just from Russia, but from China...from Iran and even North Korea."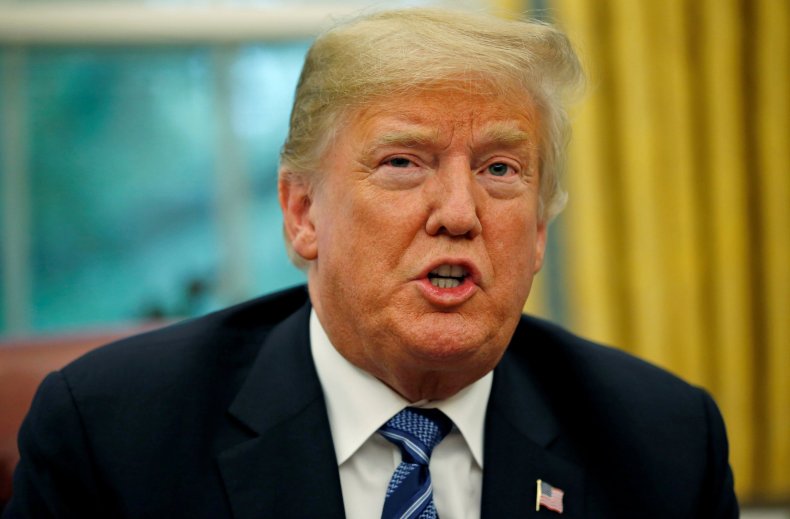 Critics from both sides of the aisle have long said the president has not done enough to respond to Russian election interference. A January 2017 report by the FBI, CIA and National Security Agency concluded that Russia, under the direct order of Russian President Vladimir Putin, issued a cyberattack spanning 21 states. The goal was to "undermine public faith" in U.S. elections, "denigrate" then-candidate Hillary Clinton and "harm her electability and potential presidency." The report also said Putin and the Russian government "developed a clear preference for President-elect Trump."
At his Helsinki summit with Putin in July, Trump failed to publicly condemn the foreign adversary, even while standing next to him for a press conference after their one-on-one meeting.
Bipartisan efforts among members of Congress have been underway to take election security matters into their own hands.
Senators Marco Rubio and Chris Van Hollen introduced legislation earlier this year that would penalize election interference. Rubio said Wednesday that while Trump should deserve some credit for his executive order, more needs to be done.
"[The White House] did as much as they could do with an executive order but are limited from going further without legislation," Rubio tweeted. "We still need the #DeterAct & are open to making reasonable changes to pass it."
A bill by Senators Lindsey Graham and Dick Durbin that would prohibit foreign nationals who have interfered in U.S. elections from entering the country is set to be discussed Thursday by the Senate Judiciary Committee. Senators Graham and Bob Menendez introduced a bill earlier this year that would also impose financial sanctions against foreign hackers, according to The Hill.
A bipartisan group of Senators sent a letter to the Department of State on Tuesday urging Secretary of State Mike Pompeo to employ more measures to protect the agency from email phishing attacks.
Elections experts, cybersecurity experts and election officials told Newsweek in August that it's likely far too late to physically prevent any upcoming attacks that Russia or any other entities have planned for the midterms. They stressed that lawmakers need to focus on securing the 2020 elections before it's too late.
"If Russia or other countries are planning to disrupt the 2018 election, they're probably already in our computer systems just waiting for the order to pull the trigger," said Alex Halderman, a professor of computer science at the University of Michigan. "One of the scary things is nation states that are targeting specific people or organizations. Their way of working is to play the long game."