What Trump Supporters Think of Russia Probes Doesn't Matter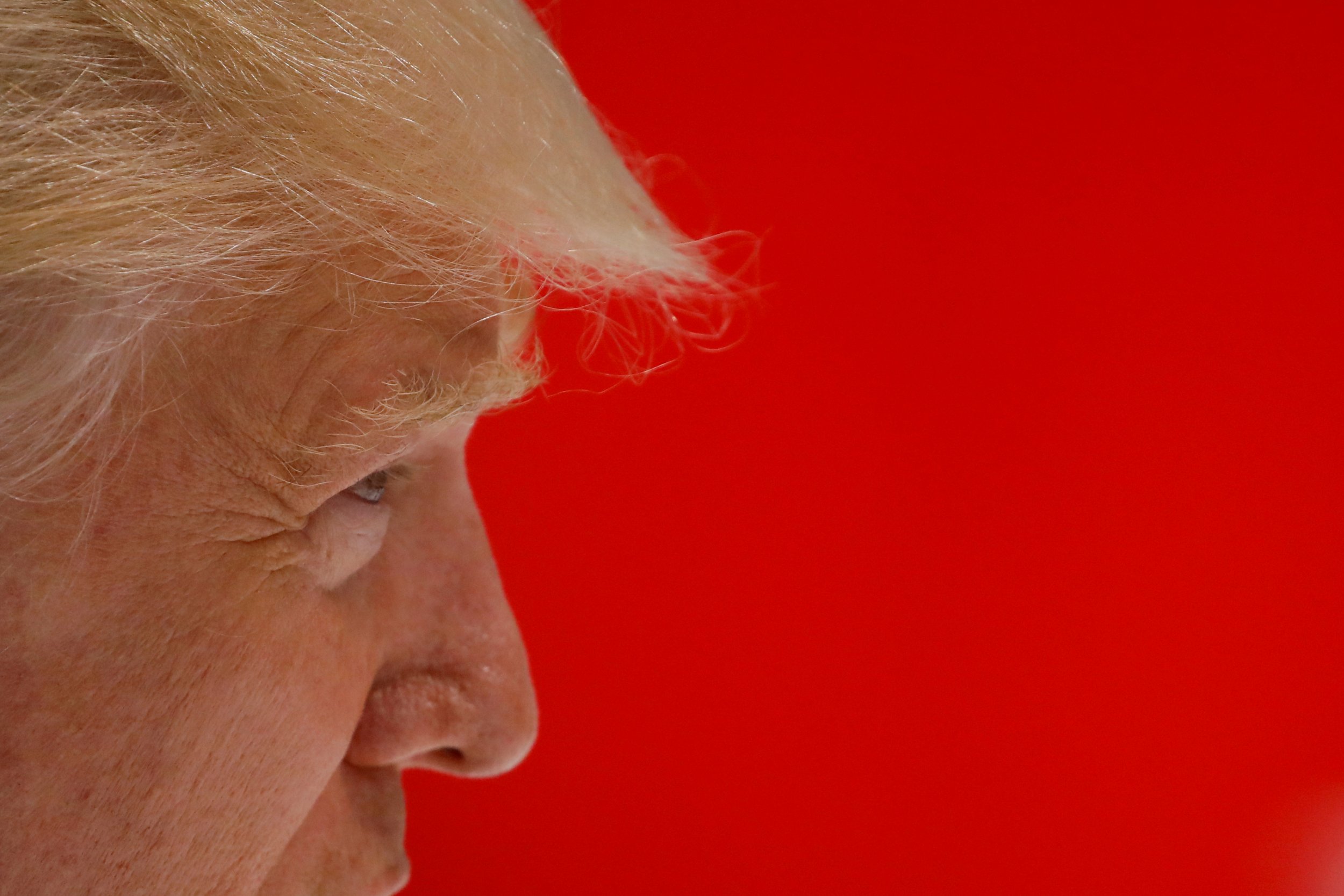 "No one talks of it." That is how Max Frankel, a reporter for The New York Times, described the feeling of "Middle Americans" in Dayton about the "remote controversy" called Watergate. Frankel published his Ohio dispatch on September 15, 1972, as President Richard M. Nixon was campaigning for reelection against Sen. George S. McGovern.
Nixon won, but 692 days after Frankel published that article, the president resigned from office, felled by the very scandal Dayton deemed irrelevant.
Think of Dayton every time you read an article about how supporters of President Donald J. Trump "don't care" about the several investigations into his campaign's collusion with Russia, or his potential obstruction of justice in the firing of FBI director James B. Comey. Such articles have become commonplace, serving in part as jabs at a coastal media establishment (sometimes by one of its members) that it has its priorities wrong, that it still doesn't understand the concerns that animate the white working class of the Upper Midwest.
The latest entry came this week from The Tennessean , a newspaper in the USA Today conglomerate. Reporting from "Trump Country, USA" —also known as Waynesboro, Tennessee —Dave Boucher described widespread indifference to the Russia issue. "Talk of Russia, special prosecutors and election tampering won't change his mind," Boucher wrote of one voter.
"In Trump country, Russia scandal doesn't resonate," his article was headlined.
Vox sent a reporter to Michigan. The headline of the resulting article should suffice: "I asked Trump voters in Michigan about the Russia investigation. They said it's fake news."
"Anyone who thinks the Republican base will abandon President Donald Trump over the latest Russia revelations is sorely mistaken," concluded Politico after interviewing county-level Republican leaders across the country.
"It's just all noise to people on the ground here," a Republican official in Nevada told Politico's Gabriel Debenedetti and Jake Lahut. "People on the ground are just concerned about job security. It's almost embarrassing for the media from my perspective."
Does it matter what people in rural Pennsylvania think? Yes, of course, though reporters should also check in with the residents of housing projects in Memphis, undocumented immigrants in Tucson, even those supposed coastal elites in New York and California who haven't a care in the world except for where to have brunch.
Then again, we should only care to a point. Democracy is responsive to votes, but it isn't necessarily responsive to opinions. Voters installed Trump in the White House, but they didn't give him carte blanche to behave like a despot, without having to answer for how he came into office or what he's done since assuming it. The Russia story may breed reader fatigue, but that's a far more welcome outcome than our nation becoming Vladimir V. Putin's plaything.
Yes, the press has been reporting assiduously on Russia, but only because Trump appears to have so flagrantly violated the rules and norms of American democracy. The five investigations underway (as of today) into Trump's campaign and presidency weren't instigated by Jake Tapper or Rachel Maddow, but rather, by the representatives we voted into office.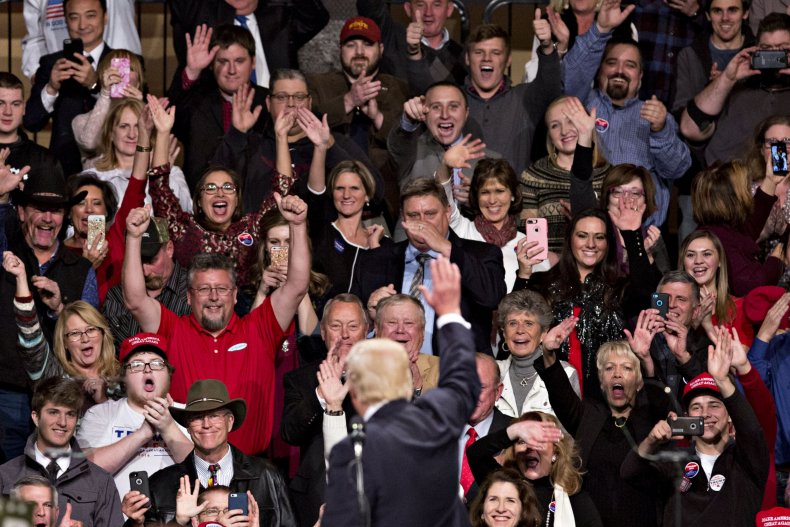 The wisdom of crowds is easily overestimated. There are Trump supporters who still think former President Obama was not born in the United States. More than a few seem to believe the vile Pizzagate conspiracy about Hillary Clinton's campaign. Should the FBI's special counsel, Robert S. Mueller III, drop his Russia investigation and focus instead on the issues that animate this fringe?
The more interesting question is why many Trump supporters believe the Russia investigation is a "nothing burger," when it's looking every day more like a fatty triple-decker of collusion, conspiracy and obstruction, slathered in enough greasy deception to give our body politic a heart attack.
Turn on Fox News, and you'll have the answer, with Sean Hannity railing against Deep State plots to take down the Trump presidency and Tucker Carlson suggesting that Trump's overtures to Russia are reminiscent of Franklin D. Roosevelt's collaboration with Josef Stalin during World War II. Alex Jones, the obviously deranged Infowars conspiracy theorist, has suggested that Donald Trump Jr. was engaging in masterly spycraft by meeting with a Russian lawyer at Trump Tower. Republicans say they distrust the media for peddling "fake news," then turn to Breitbart News, where blatant pro-Trump propaganda is varnished with a thin sheen of journalism.
The real story here is how thoroughly Trump supporters have been deceived, both by Trump and tireless boot-lickers like Hannity and Jones. Every quote from an Ohioan who declares the Russia investigation is irrelevant is a testament to the delusive brand of Republicanism that now reigns supreme.
This environment makes the Russian investigations more challenging for those politicians, particularly in Congress, who voice their support for them. Doubly so for principled Republicans like Sens. John McCain and Lindsey Graham, who know that Putin's Russia will never be a plain-dealing ally of the United States.
It also makes the investigations more necessary. We know, now, that Russia conducted a massive disinformation campaign during the election: a must-read McClatchy report details an investigation into whether the Trump campaign "helped guide Russia's sophisticated voter targeting and fake news attacks on Hillary Clinton in 2016."
Whether initiated by Russia or not, fake news is seeded at the fringes of the all-too-fertile right-wing media ecosystem. Having planted its roots in the soil of 4chan, the misinformation migrates to Reddit, then World Net Daily or Breitbart, eventually making it to the desk of Fox & Friends host Brian Kilmeade or one of his colleagues at the network. Trump, a devoted viewer, sits by, ready to tweet. You know the rest.
It's no wonder, then, that people in Tennessee don't believe the Russia investigations are relevant. Trump is the benefactor of an international misinformation campaign. Many of the honest, hard-working Americans who voted for him are its victims.