Donald Trump Claims He Meant to Say the Exact Opposite of What He Said About Russian Election Interference
President Donald Trump said Tuesday that he accepted the findings of United States intelligence agencies that Russia had interfered in the 2016 presidential election, a stunning reversal of his much-criticized appearance alongside Russian President Vladimir Putin just 24 hours earlier.
"I have full faith and support for America's great intelligence agencies. Always have," Trump said while reading from prepared remarks. "I accept our intelligence community's conclusion that Russia's meddling in the 2016 election took place," he added before ad-libbing by saying, without evidence, that "it could be other people, also. A lot of people out there."
He added once again that there was "no collusion."
Indeed, Trump told reporters at the White House Tuesday that he had simply misspoken during the press conference in Helsinki when he said: "President Putin says it's not Russia. I don't see any reason why it would be."
"I said the word 'would' instead of 'wouldn't' and the sentence should have been: 'I don't see any reason why it wouldn't be Russia.' Sort of a double-negative," Trump said.
Trump, however, in an interview with Fox News host Sean Hannity following the press conference, which aired Monday night, made no attempt to clarify his remarks. In fact, he seemed to double down, questioning the indictments of 12 Russians for allegedly hacking into the servers of the Democratic National Committee and the Hillary Clinton campaign.
"You have to understand, you take a look, you look at all these people, I mean, some were hackers, some of them," he told Hannity. "Then again, you know, these are 14 people and they have 12 people. These aren't 12 people involved in the campaign. Then you have many other people. Some told a lie."
Trump also did not attempt to correct his statements when he doubled down on his remarks on Twitter Monday night and Tuesday.
Only five hours ago before he attempted to clarify what he meant in his remarks, Trump tweeted support from Senator Rand Paul.
"The President has gone through a year and a half of totally partisan investigations - what's he supposed to think?" Trump tweeted, quoting Paul's defense as he thanked him.
Trump's comments Monday ignited a firestorm of criticism, including from members of the Republican Party. Senators John McCain and Jeff Flake issued explosive rebukes of their their own party's leader. Former CIA Director John Brennan, meanwhile, said Trump's performance was "treasonous" and constituted an impeachable offense.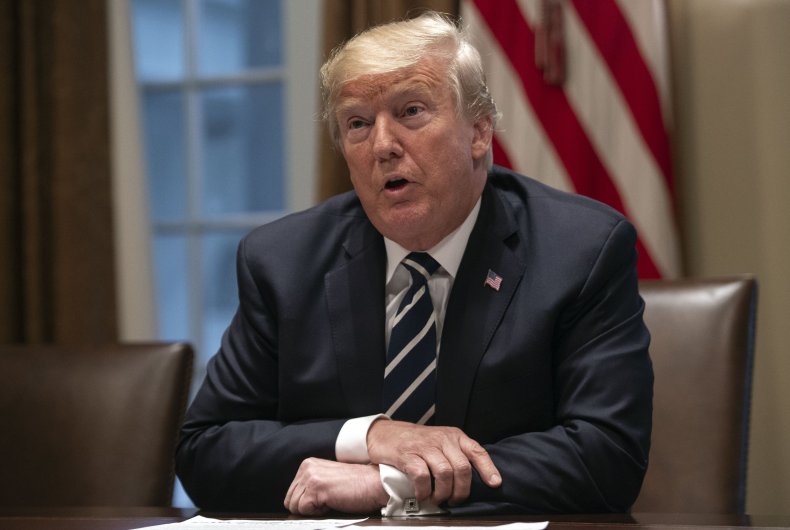 On Tuesday, Trump said that his administration would repel any efforts to interfere in U.S. elections going forward, while also touting the benefits of his summit.
"We have never been in a worse relationship with Russia than we are as of a few days ago, and I think that's gotten substantially better and I think it has the possibility of getting much better," he said.
Trump also once again criticized his predecessor.
"President Obama was given information just prior to the election, last election 2016 and they decided to not do anything about it," he said. "The reason they decided not to do that was pretty obvious because they thought Hillary Clinton was going to win the election."