GOP Rethinks Surveillance Law Amid Trump's Russia Leaks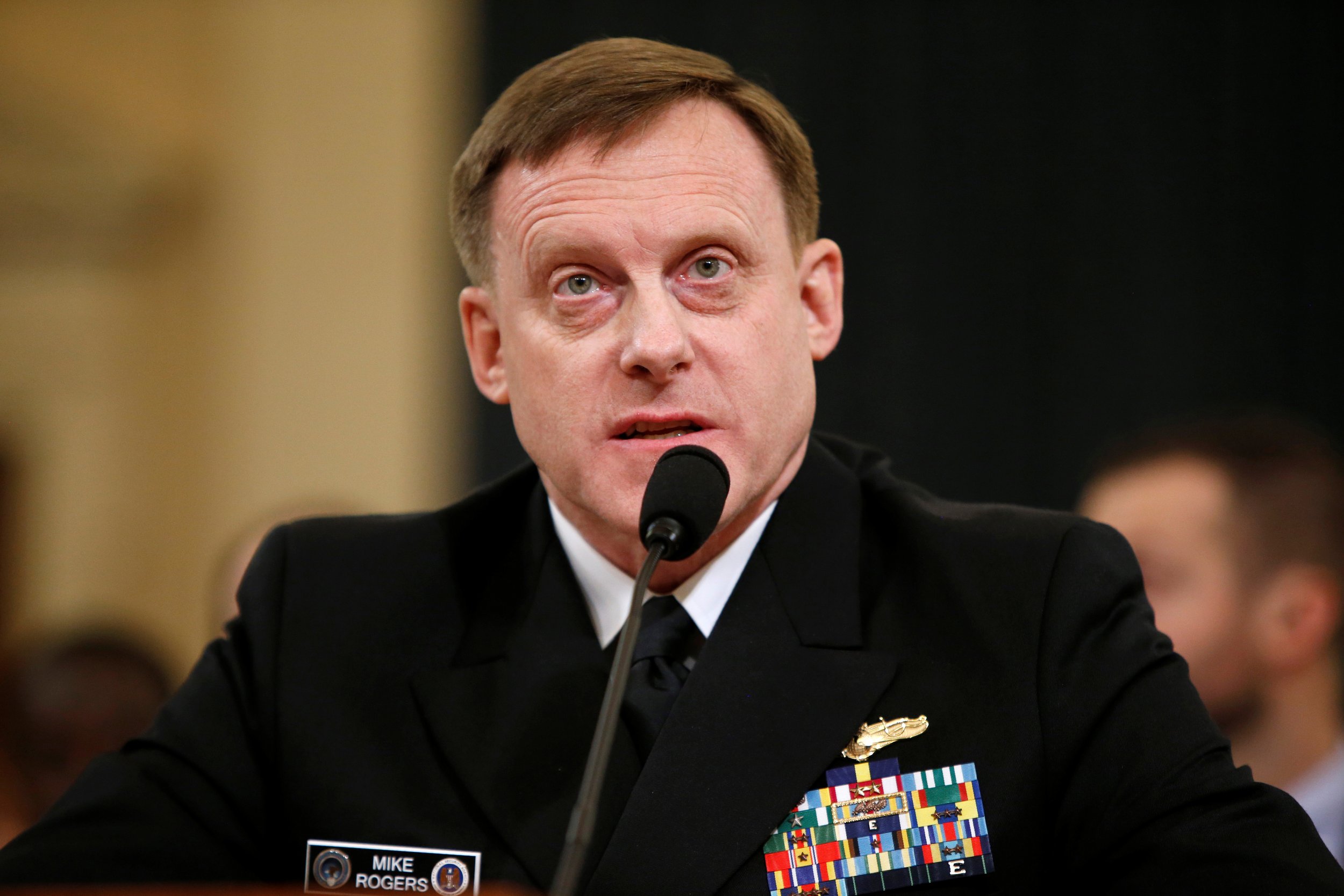 Some Republican lawmakers appear to be reassessing whether to make changes to a surveillance law that allows broad snooping of Internet communications, citing concerns over the handling of classified intercepts after leaks of conversations between Russian officials and American associates of President Donald Trump.
The law, known as Section 702 of the Foreign Intelligence Surveillance Act, allows U.S. intelligence agencies to collect vast amounts of communications from foreigners, but often incidentally scoops up the communications of Americans.
Until recently most Republicans have been quick to defend Section 702 and Congress had been expected to renew it without major changes before it expires at the end of the year.
Though long criticized by privacy advocates, a new front of potential opposition to Section 702 has emerged as Republicans sputter about what they view as politically motivated leaks by the agencies amid probes of any collusion between the Russian government and Trump's 2016 presidential election campaign.
The tensions burst into full view on Monday at a U.S. House of Representatives' Intelligence Committee hearing, during which FBI Director James Comey confirmed his agency was investigating those ties.
Republican Representative Tom Rooney told Comey and National Security Agency Director Mike Rogers, who also testified, that concern over leaks would undermine support for Section 702, even though it appears to not have led directly to the leaks Republicans are fuming over.
"When we try to retain this tool this year and try to convince some of our colleagues that this is really important for national security and somebody in the intelligence community says, 'You know what, the hell with it, I'm going to release this person's name because I'm going to get something out of it,' we're all going to be hurt by that," Rooney said as he removed his glasses in apparent exasperation.
While Democrats on the committee focused their questioning of Comey and Rogers on whether Trump aides may have suspicious ties to Russian officials, Republicans repeatedly redirected the conversation to focus on whether enough safeguards were in place to prevent leaks about Americans.
U.S. intelligence agencies accused Moscow of attempts to influence the election in favor of Republican Trump, in part by hacking emails of Democratic Party operatives. Russia denies the allegations. Trump has criticized the intelligence agencies and has denied he has had anything to do with Russia.
Section 702 surveillance is intended to apply only to foreigners living overseas. Elaborate rules govern incidental coverage of Americans, but the information can sometimes be used nonetheless. Privacy advocates have said that communications belonging to as many as tens of millions of Americans could be caught up in the searches.
Despite the concern about leaks, a White House official told Reuters earlier this month that the Trump administration favored a reauthorization this year of the expiring portions of the FISA without any changes to address privacy concerns.
On Monday, several Republicans sought to directly link media reports revealing that Trump's former national security advisor, Michael Flynn, exchanged calls during the presidential transition with Russian Ambassador Sergei Kislyak about sanctions to the debate about Section 702.
Flynn had told Vice President Mike Pence he did not speak to Kislyak about sanctions, an assertion contradicted by news articles, which cited transcripts of surveillance intercepts and led to Flynn's ouster.
Comey and Rogers both said that Section 702 surveillance was unrelated to how intercepts of Flynn's calls were collected or leaked to the press, and that such information would have most likely been gathered under a different part of FISA or a wholly separate authority.
"That is a distinction that doesn't make a difference to people watching on television," Representative Trey Gowdy responded, adding that renewal of Section 702 was "in jeopardy if we don't get this resolved."
The hearing echoed conversations that took place during a closed meeting with senior intelligence officials this month with the House Judiciary Committee, which is expected to take the lead on writing legislation that will seek reform and renewal of Section 702.
Two sources familiar with the meeting said several lawmakers sought clarity on how many intelligence officials had access to classified surveillance information but were frustrated by the lack of clear answers.
Rogers said Monday that 20 people at NSA, including himself, possessed the authority to "unmask" Americans whose communications are ensnared via foreign intelligence programs. A select few officials at other agencies also have the authority, including some at the Federal Bureau of Investigation, the Department of Justice and the CIA.
Section 702 enables sweeping surveillance programs known as Prism and Upstream, which were revealed publicly in 2013 by former NSA contractor Edward Snowden.
Prism gathers messaging data from Alphabet Inc's Google , Facebook Inc , Microsoft Corp, Apple Inc and other major tech companies that is sent to and from a foreign target under surveillance. Upstream allows the NSA to copy Web traffic flowing along the internet backbone located inside the United States and search that data.