Donald Trump Tweeting Russia Helped Him Get Elected Was a 'Typo,' Campaign Manager Says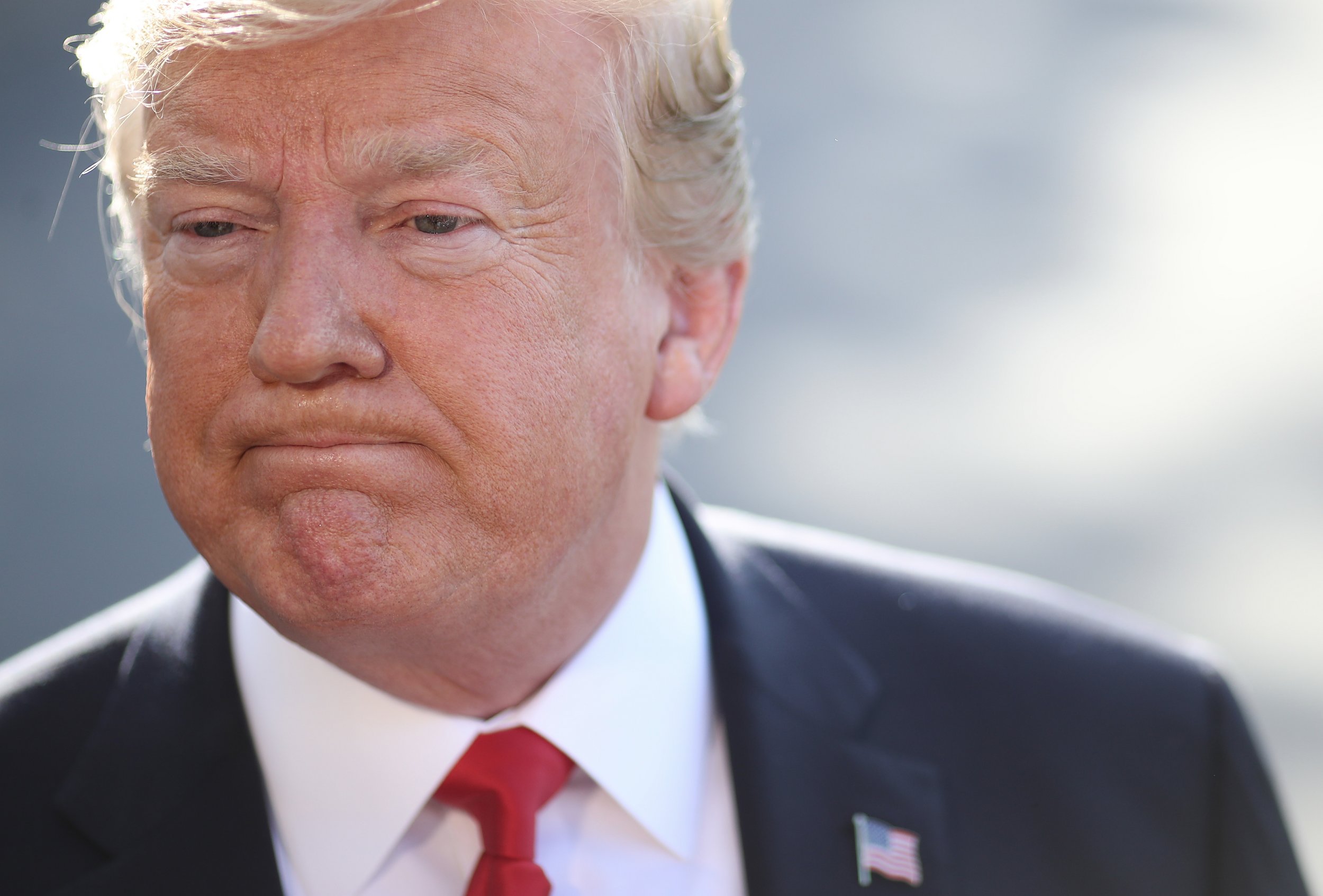 The head of Donald Trump's reelection campaign said Thursday that a tweet from the president stating that Russia had helped him get elected was merely a "typo."
Trump sent a flurry of tweets Thursday morning, a day after special counsel Robert Mueller gave his first public statement on his investigation into Russia interference in the 2016 election and possible coordination with the Trump campaign.
"Russia, Russia, Russia! That's all you heard at the beginning of this Witch Hunt Hoax...And now Russia has disappeared because I had nothing to do with Russia helping me to get elected," Trump wrote on Twitter.
The comment was immediately seized upon as being the first time that Trump had stated that Russia had aided his election campaign, something that has long been the conclusion of U.S. intelligence agencies. But, citing a New York Times headline stating "Trump Admits to Russia 'Helping Me to Get Elected,'" Brad Parscale said there had been no change from the president's previous statements downplaying Russian interference.
"The @nytimes clearly knows this is NOT TRUE. @realDonaldTrump stated unequivocally during his presser this is FALSE," Trump's 2020 campaign manager wrote. "The editors at @nytimes want nothing more than to take one typo and have it redefine 10,000 on the record comments. Disgusting and unprofessional!"
Trump also walked back his remarks when speaking to reporters on the White House lawn shortly after.
"No, Russia did not help me get elected," he said. "You know who got me elected? I got me elected. Russia didn't help me at all."
Speaking as he announced his formal resignation from the Justice Department, Mueller reiterated Thursday that while he found insufficient evidence to charge a conspiracy between the Trump campaign and Russia, he could not clear the president of obstruction of justice. The former FBI director added that Department of Justice guidelines meant charging the president was off the table but that the Constitution "requires a process other than the criminal justice system to formally accuse a sitting president of wrongdoing."
Although Trump has repeatedly claimed full exoneration and declared the case to be closed since a redacted version of Mueller's report was released last month, Democrats in Congress are continuing their own investigation. And Trump has not let up in his impassioned defense of him and his campaign.
"It was a crime that didn't exist," Trump continued on Twitter Thursday. "So now the Dems and their partner, the Fake News Media, say he fought back against this phony crime that didn't exist, this horrendous false accusation, and he shouldn't fight back, he should just sit back and take it. Could this be Obstruction? No, Mueller didn't find Obstruction either. Presidential Harassment!"
Trump also declared that Democrats had no grounds for impeachment, amid growing calls within the party to begin a formal investigation in the House of Representatives.
"How do you impeach a Republican President for a crime that was committed by the Democrats? WITCH-HUNT!" Trump wrote.
Update (05/30/19 1:30 p.m. ET): This story has been updated to include further remarks from the president on Thursday.