Donald Trump Has Been 'Untruthful' About Russia Probe, 62 Percent of Americans Say in New Poll
The majority of Americans don't believe President Donald Trump has been truthful about Russian interference in the 2016 election, according to a new poll by NBC News/Wall Street Journal.
The poll, which interviewed 900 adults on their opinions of Special Counsel Robert Mueller's ongoing investigation into Trump's possible collusion with Russian authorities, was dated for December 9-12.
The poll asked if Trump "has been honest & trustworthy" regarding Mueller's probe, to which 62 percent replied they "somewhat/strongly disagree" the president has been honest compared to a 34 percent who believed Trump is telling the truth.
Ninety-four percent of Democrats said Trump has been untruthful while 64 percent of Independents and 24 percent of Republicans felt the same. Meanwhile, 70 percent of Republicans, 20 percent of Independents and 5 percent of Democrats fell into the 34 percentile of those who actually believe Trump is telling the truth about his involvement with Russian interference.
The polls depicted an increase in uncertainty over Trump's honesty compared to August when 56 percent of adults disagreed Trump is being honest about the investigation.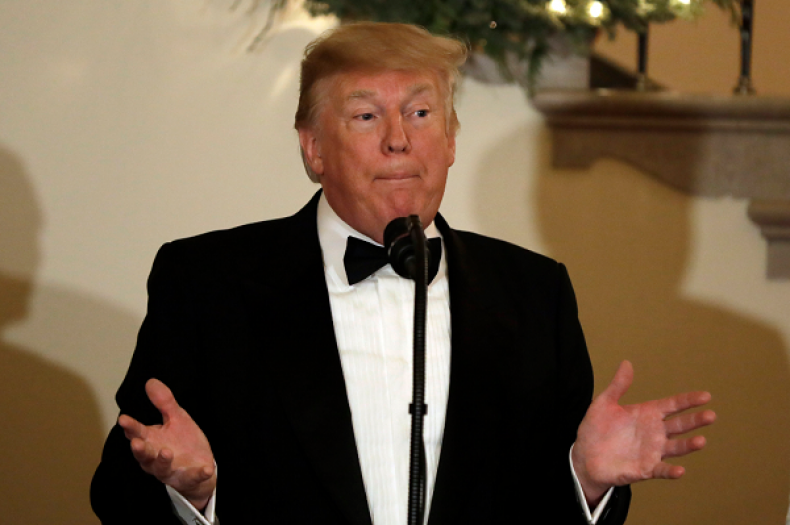 The poll also revealed a growing number of Americans are feeling doubtful about Trump's overall presidency due to the probe. Fifty percent of Americans said the investigation has given them "major," "fairly major" or "just some" doubts about Trump's ability as a sitting president while 44 percent said the probe hasn't given them more doubts.
Forty-six percent of respondents say the many convictions and guilty pleas of those associated with Trump's 2016 campaign suggest the president's possible wrongdoings. Twenty-three percent believed the convictions and guilty pleas were limited to those specifically indicted by Mueller so far while 28 percent said they don't know enough about the indictments to form an opinion.
Thirty-three people and three companies, so far, have either been indicted or entered guilty pleas in their connection to Russia's influence in the election, including, most recently, Trump's former personal lawyer Michael Cohen.
In regards to whether or not Mueller's probe on the matter should end, only 34 percent believed it should while 45 percent said the investigation should continue.