Trump-Russia Probe: Are Paul Manafort and Rick Gates Crooks or Traitors?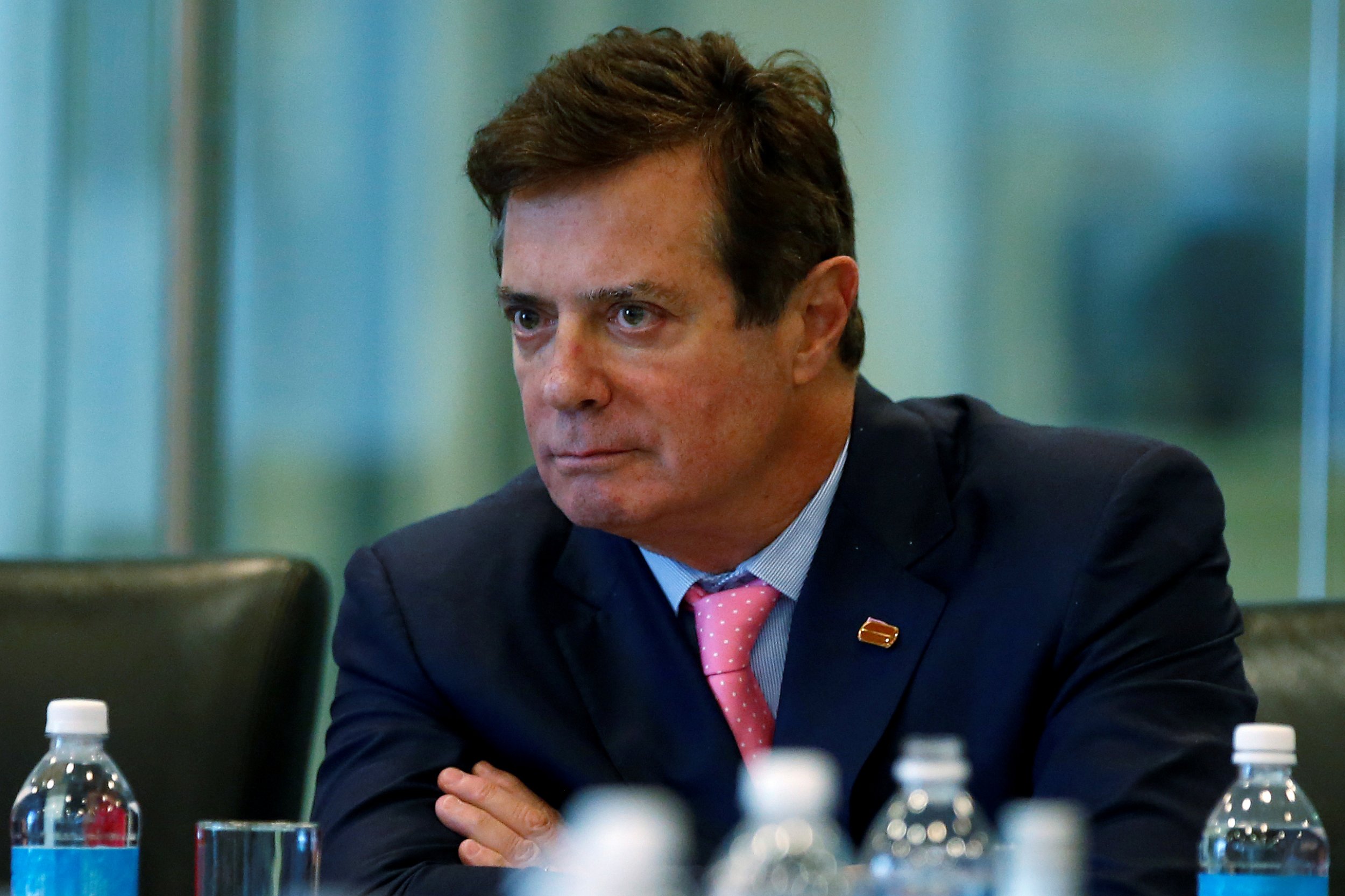 Updated | Special Counsel Robert Mueller's flurry of indictments on Monday generated shock and awe—and showed that Russiagate has become an existential threat to the Trump administration. But it's worth unpacking exactly what Mueller has and hasn't proved—and what the first set of charges reveal about where the special counsel is going with his probe.
Mueller has unearthed a trove of dubious financial dealings between Trump associates and politicians and businessmen from Russia and Ukraine. But what's missing so far is any real evidence of a criminal collusion between the Trump campaign and the Kremlin's attempts to interfere with the 2016 U.S. presidential election through hacking and manipulation of social media.
The Donald's Dope?
Monday's big reveal was that Trump campaign volunteer George Papadopoulos was attempting to set up contacts between the Donald's campaign and the Kremlin in the spring of 2016. But Papadopoulos makes for an implausible go-between. The 30-year-old former member of the Trump campaign's foreign policy advisory panel claimed he was in touch, according to the Mueller indictment, with a "female Russian national" whom he believed was President Vladimir Putin's niece and could arrange a meeting between Trump officials and top Russians, including Putin. But anyone with basic knowledge of Russia—or access to Google—is aware that Putin is an only child (his two older brothers died before he was born) and therefore has no nieces. Or nephews. Papadopoulos's other great top-level Russian contact—described as "the professor" by Mueller's team—was a shadowy Maltese diplomat-turned-academic named Joseph Mifsud. His Kremlin connections seem to consist of his membership of the Valdai Club, an annual state-sponsored chin-wag for pro-Putin academics from around the world.
But the indictment claims that "the professor" offered Papadopoulos "dirt" on Hillary Clinton consisting of "thousands of emails" at a meeting at a London hotel in April 2016 (Mifsud has denied making such an offer). Is this the missing link that proves collusion between Russian hackers and the Trump campaign? It's conceivable, since the fateful phishing email that allowed Russian hackers to access DNC chairman John Podesta's email account was sent in March 2016 and the emails were probably extracted soon thereafter. But no emails were actually passed to Papadopoulos. The case confirms that a Trump staffer was interested in digging up dirt on Hillary, even from Russian sources—though it seems he never got far with his dubious, and probably illegal, quest.
The Ukraine Connection
The meat of Mueller's indictments involved detailed revelations about former Trump campaign chairman Paul Manafort's alleged money laundering during his days as a consultant to Ukrainian President Viktor Yanukovych. It's certainly plausible that Manafort took and laundered money from Yanukovych—most of this part of the Mueller indictment has already been alleged by Ukrainian anti-corruption NGOs. It's also clear that Manafort acted as an agent of the Ukrainian state without declaring it to the U.S. government, another major part of the indictment.
But neither has anything to do with Russian election hacking. Moscow and Kiev are fighting a proxy war. And though Manafort's ex-employer, President Yanukovych, is often described in press coverage as "pro Russian," in 2013, he was reversing his policy and angering the Kremlin by brokering a free-trade agreement with the EU. (The collapse of those talks led directly to the Maidan revolution and Yanukovych's ouster.) Manafort worked for Yanukovych during this period, as the president tried to turn away the Kremlin—which is why Moscow's political technologists hated him. They also thought he was an American intelligence operative. "We feel malevolent joy about Manafort's arrest," Sergei Markov, Russia's spin doctor during the 2010 Yanukovych presidential campaign, told The Daily Beast. "We Russians who worked with him in Kiev are gloating, as he was a CIA agent and it is fun to see America investigating its own former agents."
The one major Russian connection in the Manafort indictment so far is an offer he allegedly made in an email to an intermediary on July 2016 asking to reach out to aluminum oligarch Oleg Deripaska, with whom Manafort had done business with in the past. "If he needs private briefings we can accommodate," Manafort wrote two weeks before Trump accepted the Republican nomination, according to The Washington Post. But there's no evidence that Deripaska—who like all oligarchs has good relations with the Kremlin—received or acknowledged that message.
Trump's Tentacles and Dirty Russian Money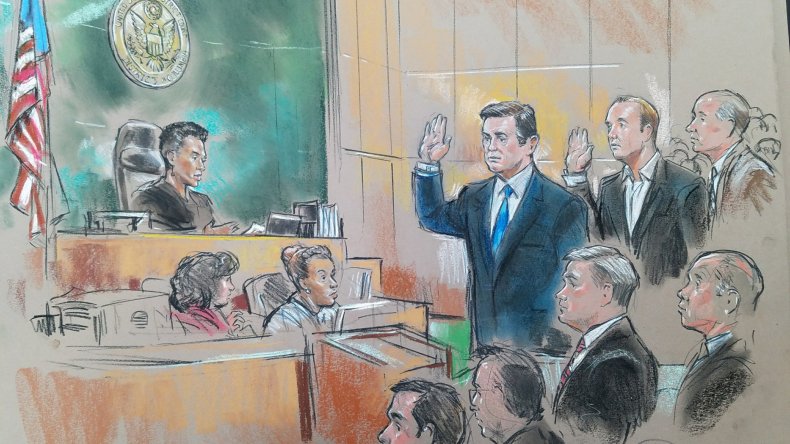 There have been plenty of reported financial ties between dubious Russian and Ukrainian businesspeople and the Trump organization—notably this story by The New Republic about alleged money laundering through Trump properties. Mueller's FBI team includes some of the most experienced financial crimes investigators in the U.S.—and it's clear they are following Russian dirty money and the Trump business empire. In the recent indictment, Mueller revealed that Manafort used a Cyprus-based company called Lucicle Consultants Limited to wire millions of dollars into the United States. Lucicle has also handled millions of dollars for businessman and Ukrainian parliamentarian Ivan Fursin, who is closely linked to one of Russia's most notorious mobsters, Semion Mogilevich.
But are these investments connected to Russian electoral interference, or a covert attempt to co-opt or influence Trump? The New York real estate mogul wasn't considered a serious presidential candidate before the spring of 2016. To suggest that Putin encouraged his compatriots to invest their dirty money in Trump to somehow boost his political career stretches credulity—unless one also buys the theory that Putin was also deliberately trying to blackmail Trump long before he ever entered the presidential race.
More plausible—and worrying—are post-election contacts between Trump's family members and Russian bankers, which clearly point to possible conflicts of interest. Of particular interest to Mueller will be a December 2016 meeting brokered by Russian Ambassador Sergei Kislyak between Donald Trump's son-in-law Jared Kushner and Sergei Gorkov, the head of Russian state investment bank Vnesheconombank at Trump Tower. Both Kushner and Gorkov have denied any impropriety about the meeting. But any evidence that may emerge of attempts to use Trump's office to secure financial benefit are unrelated to the issue of election hacking.
Who's Next?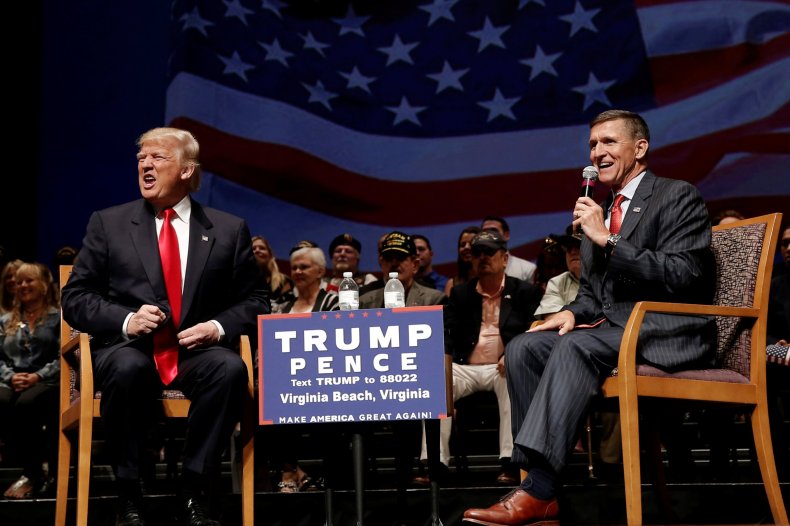 Several key players in the Russiagate scandal were conspicuously absent from Mueller's flurry of indictments this week. Chief among them: General Mike Flynn, briefly Trump's national security adviser before he resigned after lying to Vice President Mike Pence about the nature of his meetings with Kislyak in December 2016. Flynn is an outlier in Russiagate. He's the only member of the Trump team to have openly worked for the Kremlin, accepting a $40,000 appearance fee from the Russia-funded propaganda channel RT to attend an anniversary dinner where he sat at the same table as Putin. Flynn also appeared regularly on RT as a pundit. More importantly, Flynn is the only administration official to have been punished for unauthorized communications with a Kremlin representative after several phone calls and meetings with Kislyak over the Obama administration's expulsion of Russian diplomats and hacking-related sanctions.
Flynn potentially faces time behind bars for his alleged representation of foreign interests without registering to do so. And it was Trump's alleged attempt to get former FBI Director James Comey to go easy on him that kicked off the whole Mueller special investigation. So why has Mueller so far held off on Flynn? One explanation could be that the general, like Papadopoulos, is cooperating with the FBI's investigation. In any case, Flynn is so far the only direct link between the Kremlin's money—albeit in small amounts—and the Trump administration's actions.
Another name we'll certainly be hearing in future Mueller indictments is Natalia Veselnitskaya, the Russian lawyer who met with Manafort, Donald Trump Jr. and Jared Kushner at Trump Tower in June 2016. The Trump team claimed they were meeting to talk about ending a Kremlin-imposed ban on Americans adopting Russian children—but in fact Veselnitskaya allegedly offered them "dirt" on Clinton.
Could Veselnitskaya be the missing go-between that connects the Trump campaign to Kremlin hacking? It seems unlikely. Veselnitskaya works for a group of Russian police and tax officials who in 2008 conspired to steal at least $230 million from the Russian state in a scam exposed by lawyer Sergei Magnitsky—who was subsequently imprisoned and killed to shut him up. The EU and the U.S. imposed personal sanctions on the guilty parties, to which Russia responded by banning Americans from adopting Russian orphans. The Russian state chose to protect—even, in some cases, to promote—Magnitsky's killers, who then went on to spend some of their stolen money hiring lobbyists like Veselnitskaya. Her agenda was to get a possible future Trump administration to squash the Magnitsky-related sanctions and allow her employers to travel freely in the West again. The meeting was brokered by British music producer Rob Goldstone on behalf of his pop-star client Emin Agalarov, the son of a Moscow-based developer who was Trump's partner in the 2013 Miss Universe contest in Russia, as well as a failed Trump hotel project.
It's a stretch, to put it mildly, to imagine that the Russian secret services would choose a chain of compromised characters such as Agalarov, Goldstone and Veselnitskaya to reach out to the Trump campaign. But what of the dirt on Clinton that Veselnitskaya allegedly offered? She never produced it—at least according to the accounts of the Trump team and Veselnitskaya. At the time of the meeting in June 2016, revelations about the large-scale hacking of the Democratic National Committee were just breaking. Veselnitskaya didn't need any special knowledge to hint that she might be offering Trump's associates a slice of that action—even though it seems she had nothing to actually give. That leaves just one major question—whether the Trump team's apparent readiness to accept compromising material from Veselnitskaya proves treacherous intent.
Another name that's likely to pop up in Mueller's future indictments is Trump associate Felix Sater. The Russian-born real estate developer was a partner in the Trump Soho project, as well as the Trump International Hotel & Residence in Phoenix; the Conrad Fort Lauderdale and Midtown Miami in Florida; and Cornwall Terrace and 1 Blackfriars in London. He also has convictions for felony assault and for a $40 million stock fraud scheme orchestrated by the Russian Mafia. In the mid-2000s Sater promised to use his Kremlin connections to arrange a real-estate deal for Trump in Moscow so impressive that, as Sater wrote to Trump's lawyer, it would "get Donald elected." Sater also claimed that he had "arranged for Ivanka to sit in Putins private chair at his desk and office in the Kremlin."
In January 2017, Sater tried to get involved in American diplomacy, suggesting a grand plan to lift U.S. sanctions on Moscow in exchange for a withdrawal of Russian forces from eastern Ukraine, followed by a referendum on whether Crimea should be "leased" to Russia.
Sater discussed the plan with Trump's personal lawyer, Michael Cohen, at the Loews Regency in Manhattan in early February, and the proposal made its way to Flynn, then Trump's national security adviser. Is Sater the man who ties together dirty Russian money, Trump's Moscow business dealings and a Kremlin influence operation on the Trump presidency? Again, it's a stretch. Sater never delivered on the real estate deal. Ivanka never sat in Putin's chair. And there's no evidence that Sater's far-fetched diplomatic initiative ever made it out of the sealed envelope that he passed to Flynn.
Dirty Money or Dirty Politics?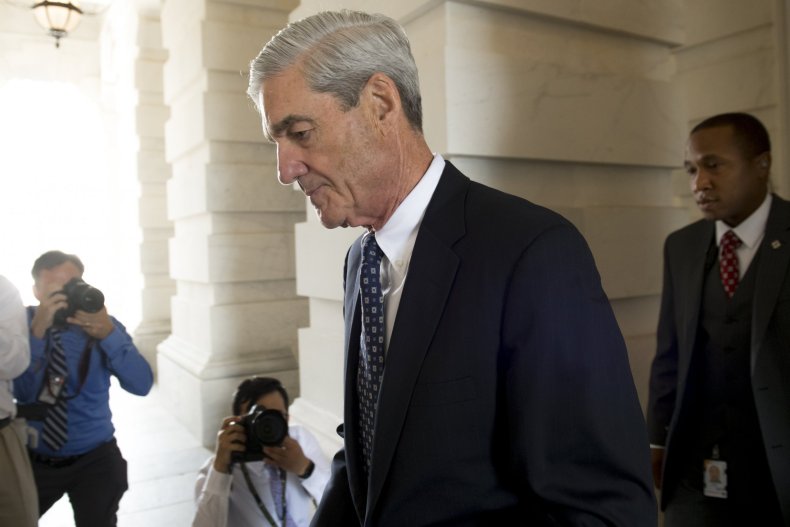 The takeaway from the Mueller indictments so far is that there appears to be a gigantic mire of financial impropriety connected to Trump's associates—but no smoking gun on collusion. As Mueller digs along the money chain toward Kushner, Trump Jr. and other members of the president's inner circle, the tide of revelations looks likely to drown the Trump presidency. But the picture that is emerging is of a president surrounded by crooks—not traitors.
Correction: A previous version of this story mentioned an offer Manafort allegedly made to a Deripaska intermediary in 2017. The offer was allegedly made in 2016.