Donald Trump Does Not Have 'Any Business With Russia,' Says Spokeswoman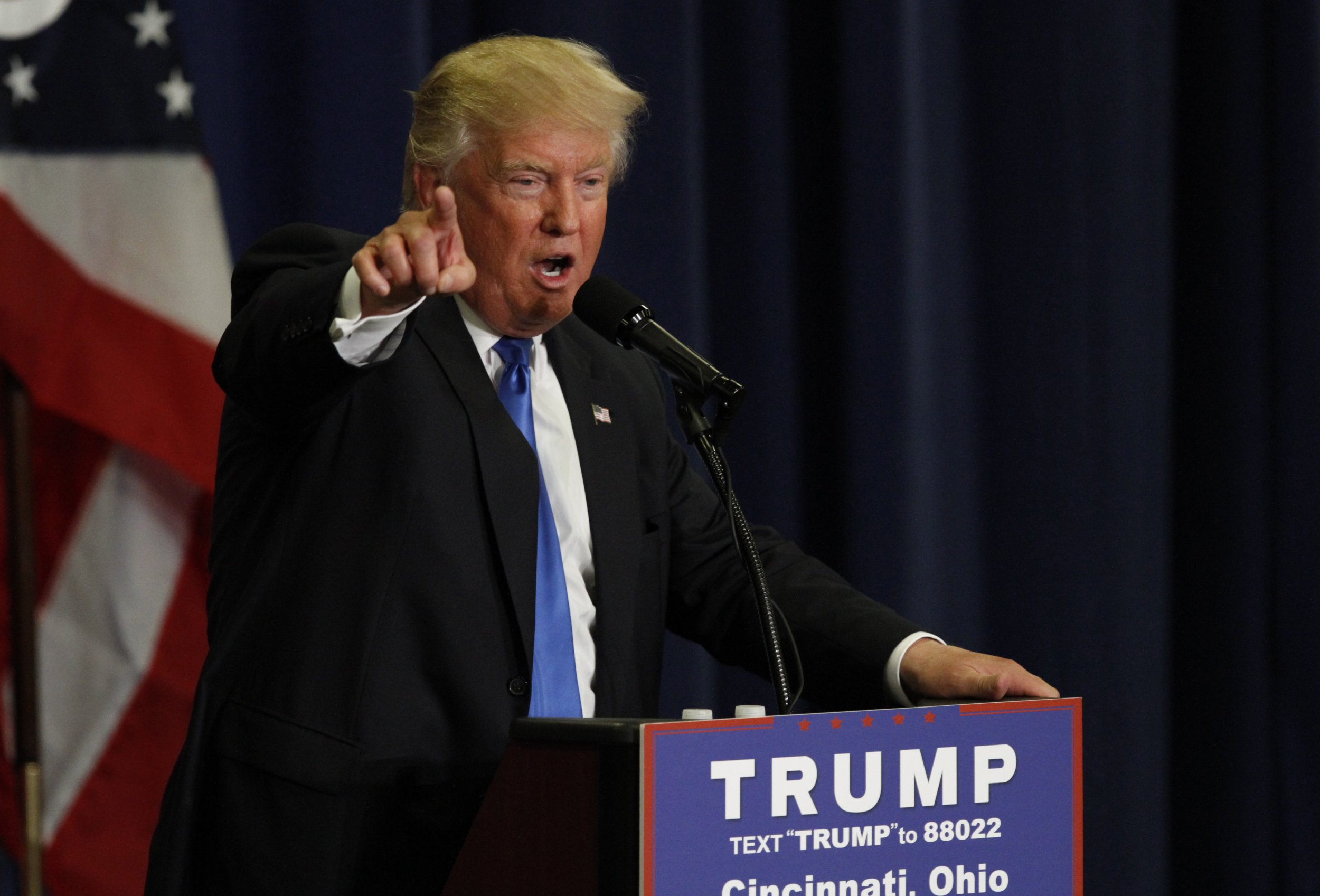 Reacting to the mounting fury over Donald Trump's friendly stance toward Russian President Vladimir Putin, a spokeswoman for the Republican presidential candidate denied Monday that Trump has "any business dealings" in or with Russia.
The statement from Trump press secretary Hope Hicks did not address questions about Russian money in the real estate mogul's businesses in the United States or elsewhere outside Russia. His son Donald Jr. said eight years ago that Russian investors had put plenty of money into the family's enterprises.
"Russians make up a pretty disproportionate cross-section of a lot of our assets," Donald Trump Jr. said at a real estate conference in 2008, according to an account posted on the website of eTurboNews, a trade publication, cited by The Washington Post. "We see a lot of money pouring in from Russia." The statement was not meant to imply that Russian government money was invested in Trump enterprises.
Longtime Republican campaign strategist Rick Wilson, a fierce Trump critic, set political circles buzzing Monday by posting a "media question for Trump" on his Twitter feed: "Do you, or any of your business units have outstanding loans with Russian banks or individuals? If so, how much?"
Newsweek posed the question to Hicks, who late in the day responded by email: "Mr. Trump does not have any business dealings in/with Russia."
The campaign has been roiled by the candidate's statement that he would not automatically come to the aid of European allies attacked by Russia, as well as reports linking Moscow to the hack of embarrassing Democratic National Committee emails published by WikiLeaks. Some analysts have said that the leaks were clearly meant to weaken Trump's opponent Hillary Clinton. The anti-secrecy site's founder, Julian Assange, told NBC News Monday that "there is no proof" the emails were stolen by Russian intelligence agencies.
A number of Trump's aides and confidants have close ties to Russian interests, according to multiple media reports, including in Newsweek.