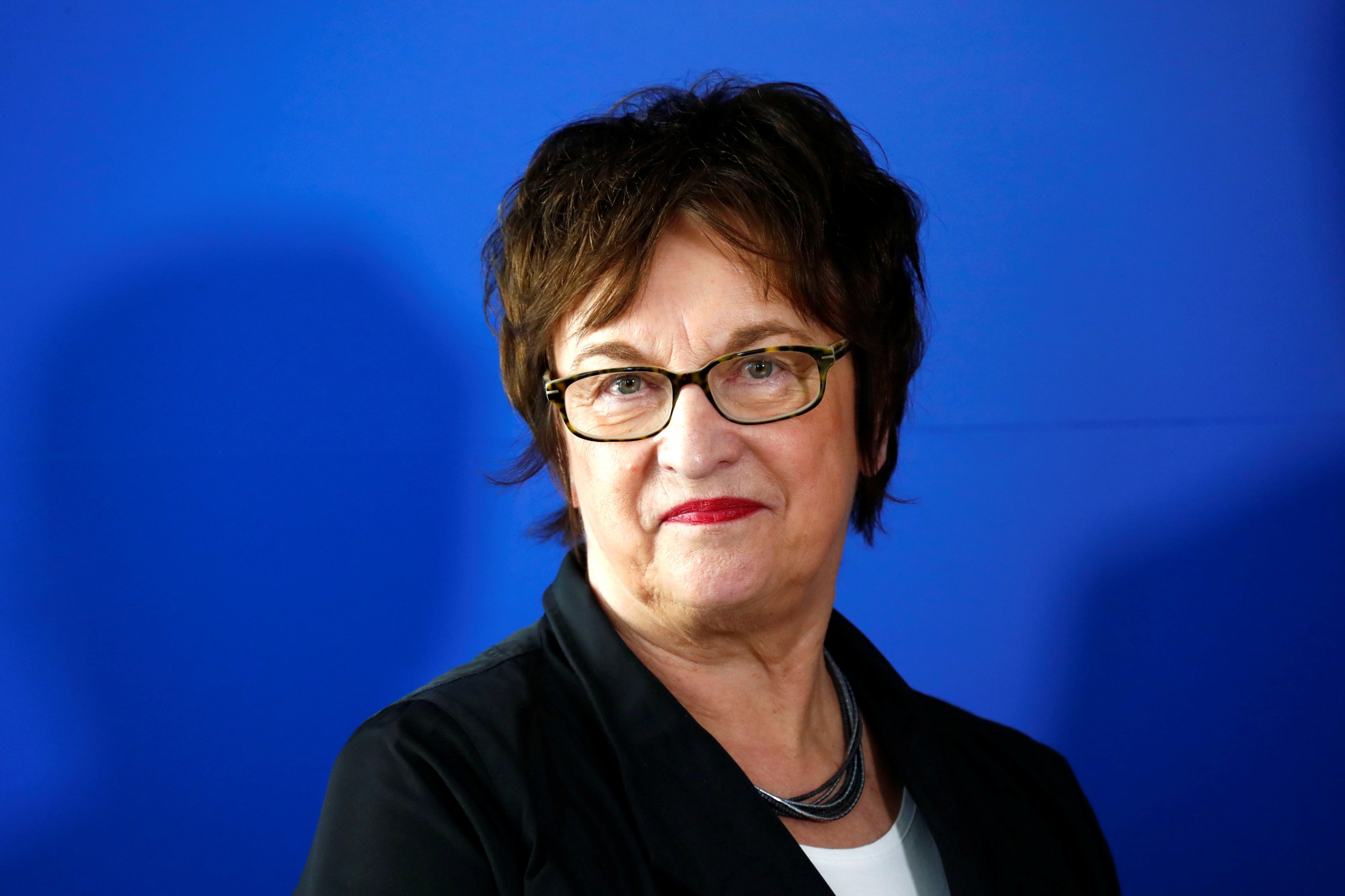 Germany's economy minister has described U.S. sanctions on Russia as illegal and urged the European Union to fight back with aggressive trade policies of its own.
The new package of measures against Russia, passed in Congress last week and set to be signed into law by Trump, would allow the U.S. to impose sanctions on companies that worked on Russia's energy export pipelines.
EU business and political leaders fear it could hurt the construction of Nord Stream 2, a Russia-Germany natural gas pipeline, and thus damage European economies.
Speaking to a German newspaper group in an interview published Monday, Germany's Minister for Economics and Energy Brigitte Zypries said that "we see [the sanctions] as being against international law, plain and simple," The Local reported.
"The Americans can't punish German companies because they have business interests in another country," Zypries said.
Zypries added that the EU should consider countermeasures in retaliation. Germany had, she said, repeatedly asked Washington not to move away from common anti-Russia sanctions policy.
"Unfortunately, that is exactly what they are doing. That means that it is right that the European Commission now considers countermeasures...Europe is ready to adopt short-term countermeasures in other parts of the world, too," Zypries warned.
Volker Treier, head of the German Chamber of Industry and Commerce's international committee, said last week, "One is left with the sense that the United States is looking to its own economic interests."
Last Wednesday, European Commission President Jean-Claude Juncker warned the U.S., "If our concerns are not taken into account sufficiently, we stand ready to act appropriately within a matter of days. 'America First' cannot mean that Europe's interests come last."
The sanctions are a response to claims that Russia interfered in the 2016 U.S. presidential election. American intelligence agencies believe that attempts to do so were made, although President Trump has not unequivocally stated that he agrees.
Previously sanctions on Russia are still in place over Moscow's 2014 annexation of the Crimean region of Ukraine.
Russia responded to Congress's move to cement sanctions over the weekend with an announcement that it would force the U.S. diplomatic corps in the country, scrapping more than 700 of its staff.