Why Donald Trump Should Stop Fighting with the CIA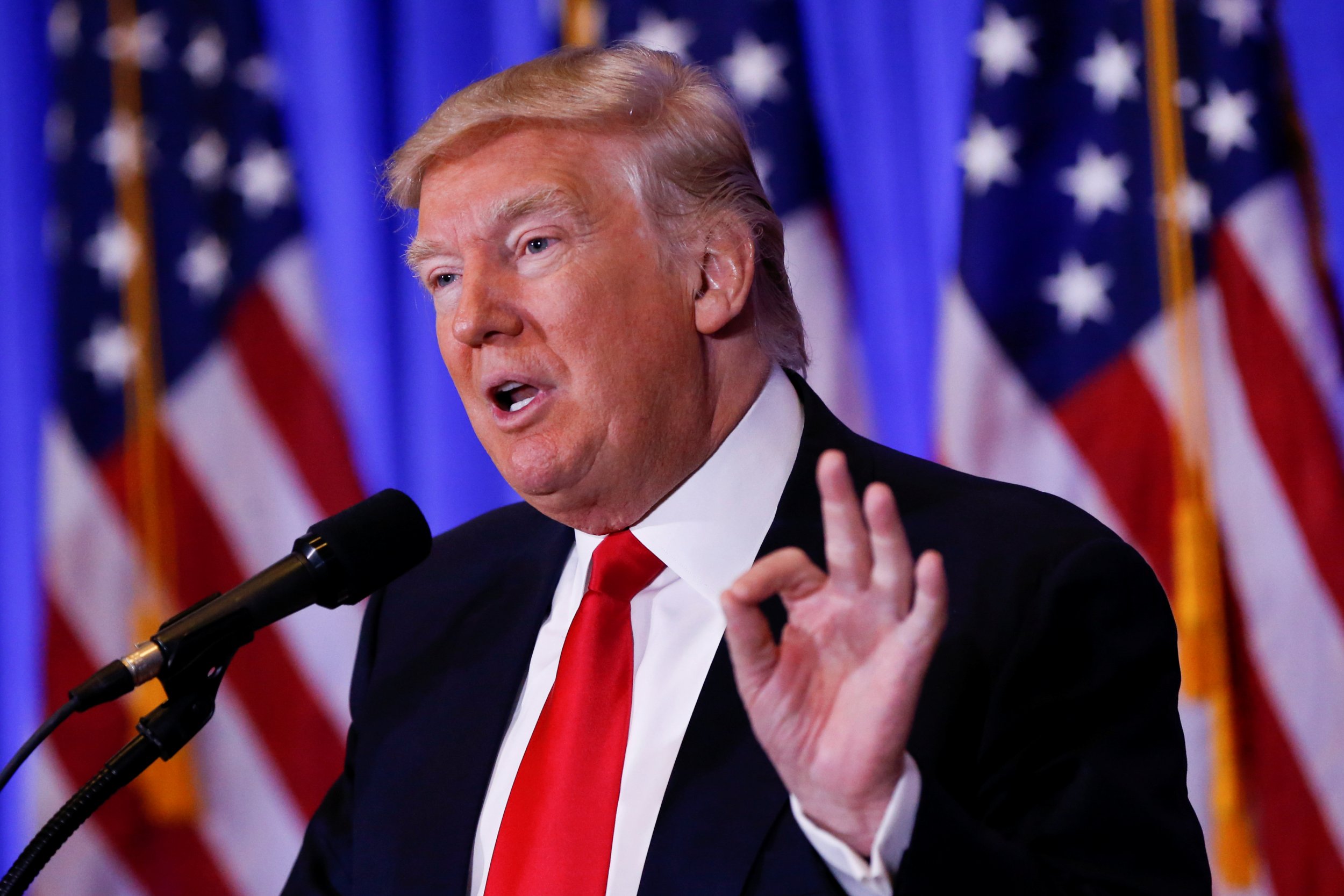 UPDATED | President Donald Trump, welcome to reality. Commander-in-chief you may be, but a few Democrats in Congress just quashed your plans for a quick confirmation of your pick for CIA director. Instead, barring some constitutional-hurdle jumping, you'll have to wait until Monday to install Representative Mike Pompeo of Kansas to head America's premier spy agency—and only after he's been "thoroughly vetted, questioned and debated," as a joint statement of Democrats put it.
Related: Trump, Russian Spies and the Infamous Golden Shower Memos
Not that the president will allow a silly matter like a confirmation vote to get in the way of a victory lap with Pompeo in Langley, Virginia, headquarters of America's premier spy agency. Late Saturday morning, Trump spokesman Sean Spicer tweeted that the president would be visiting the CIA, whose leadership the president likened to "Nazis" for its reports on Russia's covert operation to help the Republican win the 2016 election.
But that was then. John Brennan, President Obama's CIA director, is gone. "Excited to thank the men and women of the intelligence community," Spicer tweeted. The idea seemed to be that Trump and his team could harness a far-friendlier CIA now that the bad guys are gone.
Nevertheless, Trump would be smart to keep in mind a century-old adage that politicians have learned only at great cost: "Never pick a fight with people who buy ink by the barrel."
The CIA doesn't publish a newspaper, but it does know how to get its message out. That has been amply demonstrated during its months of open warfare with the candidate and then president-elect over evidence that Moscow secretly conspired to put him into office: Intelligence officials simply briefed Congress and watched the message move.
And that's a kind of fandango likely to repeat if now-President Trump and his minions keep dismissing or downplaying mounting evidence of the Kremlin's conspiracy. And there's no sign that government agencies are dropping their probes because he won: Even as Trump raised his hand on Friday to take the oath of office, investigators inside the CIA, NSA, FBI, the directorate of national intelligence, the Justice Department and the Treasury Department's Financial Crimes Enforcement Network were pursuing evidence on "how money may have moved from the Kremlin to covertly help Trump win," as McClatchy reported this week.
In short, any glow Trump feels as he walks into the office vacated by his nemesis, CIA Director John Brennan, will likely fade fast. Not only will the agency's spies and analysts continue to dig deep on the Russian front, they'll find a ready audience on Capitol Hill should any of the president's highly partisan intelligence officials throw logs in their path.
It's not just Democrats who worry that presumptive National Security Adviser Michael Flynn and Pompeo, a member of the Tea Party faction of the Republican Party for three terms in Congress, will try to do just that. The ascension of Flynn, ousted as head of the Defense Intelligence Agency for his impulsive leadership style and fondness for fringe views, has especially unnerved other incoming administration officials. He's "now butting heads with members of Mr. Trump's team," The Wall Street Journal reported on Thursday, including Rex Tillerson, the president's pick for secretary of state, General James Mattis, the incoming secretary of defense, as well as Pompeo. The charge: Flynn has been "overreaching in his role as national security adviser," by poking around in their fiefdoms, the Journal said.
"We're in for a wild couple of years, I think," says Nick Shapiro, Brennan's former deputy chief of staff at the CIA. The spy agency's workforce has an instinctive disdain for outsiders, especially partisans of either party, Shapiro noted in a brief interview with Newsweek the night before Trump's inauguration. Even Brennan, who had previously spent 25 years at the CIA, got a cool reception from some agency officials when he arrived from the White House in 2013 after serving as Barack Obama's counterterrorism adviser, Shapiro said.
"Compare that to Pompeo, who is an elected official" and a leader of the House Republicans' two-year long effort to pin blame for the 2012 Benghazi attacks on Hillary Clinton, Shapiro says. "He was a very partisan politician on the intelligence committee, with Benghazi, so he has a lot of work to do to convince the workforce that he's leaving [that] behind, and I don't think you can turn it off like a light switch."
But senior CIA managers "seem optimistic about things," says John Nixon, a retired top agency analyst who visited headquarters recently. Pompeo, a member of the House Intelligence Committee, has left the impression "that he wants to get rid of some of the bullshit artists and some of the people, the game players, the people who just are denizens of the seventh floor [who] just live and breathe to hover around the center of power and then play their own little games."
"Some of these people are going to be swept out in the natural process" of a leadership change, added Nixon, who recently published a well-received book about his interrogation of the late Iraqi dictator Saddam Hussein, "but then there are others who also probably need sweeping out, who are not as political and not political appointees, but still they have a negative effect on people."
Pompeo, a graduate of West Point and Harvard Law School, said all the right things at his confirmation hearing to quell resistance to his nomination. He rejected using torture on terrorist suspects, in contrast to Trump's full-throated endorsement of it during the campaign. (It was his written responses to questions about "enhanced interrogation techniques" that gave Democrats pause and prompted them to hold up his conformation vote.) As for Russian intrigues, he pronounced the intelligence community's report on Kremlin interference in the election as "sound." He also promised to "pursue the facts wherever they take us" on Russia, including the new president's doorstep. "I'm not saying he can't do it," Shapiro says, "but...you have to worry who he's going to listen to, and right now it's Flynn."
As has been widely reported, Flynn has his own troubling history with Moscow, having been a high profile, paid guest of its propaganda TV outfit Russia Today. Only a week before Trump's inauguration, he came under suspicion of helping orchestrate Vladimir Putin's mocking response to President Barack Obama's expulsion of Russian spies in December. Trump transition spokesman Sean Spicer said Flynn had only talked with Russian ambassador Sergey Kislyak about "the logistics of setting up a call" between Trump and Putin after he was sworn in. "That was it, plain and simple," Spicer said.
Flynn "hates the CIA," says a high-profile Republican who knows him well. He has suspected the CIA of covering up a (nonexistent) Iranian hand in the Benghazi attack and of minimizing Osama Bin Laden's role as leader of al-Qaeda, said this person, who spoke only on condition of anonymity so as not to roil his relations with the incoming administration.
"All the other [Trump appointees] I can take," the source said, "because they're billionaires and at least I know they're not going to steal. But Flynn scares me. I'm not lying to you. He scares me."
CIA veterans shudder at the memory of another conservative Republican congressman who took over the spy agency with a vow to change and reform it. Porter Goss, appointed CIA director by President George W. Bush, arrived in Langley in September 2004 with a retinue of pugnacious aides who immediately clashed with the agency's senior leadership. The foibles of his aides quickly made it into the press. He lasted only 20 months.
CIA veterans surveyed by Newsweek say Pompeo should avoid Goss's error and leave his congressional staff behind. "If he needs them," said one 25-year veteran of the agency's operations directorate, speaking on terms of anonymity because he remains under cover, "he shouldn't take the job." But Shapiro and other close observers suspect Pompeo will arrive in Langley with a retinue of congressional aides. "I think the nature of a congressman is very different," says Shapiro, who was initially the only aide Brennan took with him from the White House. "A politician [presents] a very different scenario." If Pompeo and those aides bring an ideological agenda to the CIA—or try to block the Russian probes—look for leaks from the agency's bowels.
"I think what they'll do is keep the Congress informed," says Peter C. Oleson, a former assistant director of the DIA and member of the board of directors of the Association of Former Intelligence Officers. "If you're going to get a leak [into the press] on a difference of opinion, it's much more likely to come from the Hill than it is from the kitchen sink. The information goes out to a lot of people."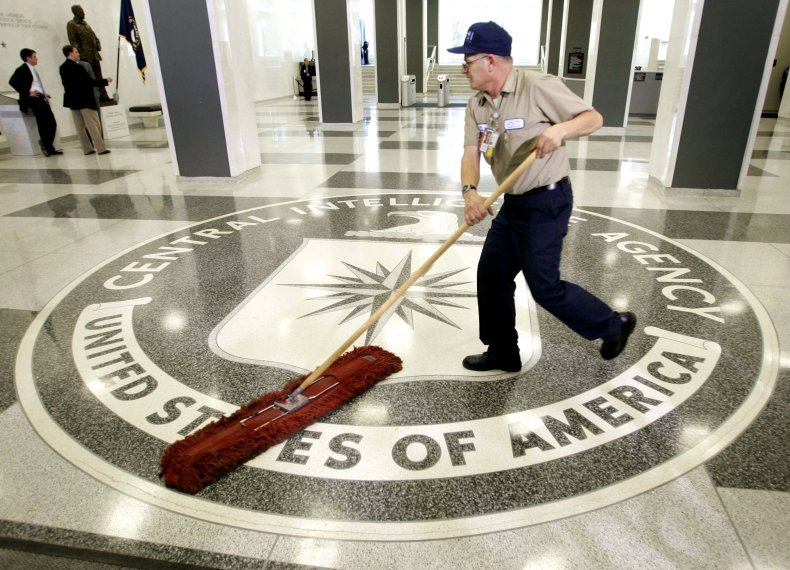 Former senior CIA officer Glenn Carle worries about something worse, should Trump pursue policies or operations that a CIA or other national security employee decides is putting the country at risk.
"Intelligence officers often make recruitments by manipulating the idealism and frustrations of their targets," he tells Newsweek. "One plays upon their feelings that their governments have betrayed their own nation's ideals, and that it was an act of patriotism for him or her to spy for the U.S. "
Some of Trump's favored policies, such as his enthusiasm for torture, could push an American official over the edge, Carle worries. It's happened in the past, most famously with the atomic spies for the Soviet Union, Julius and Ethel Rosenberg, during World War II .
"The foundations of American security policy are trembling," Carle says. "Maybe there will be a U.S. official who feels the same way about, say, war with China, or the destruction of NATO, or the expansion of Russia. A foreign agent can play on that."
This article has been updated with news that President Trump planned to visit CIA headquarters Saturday, as well as the observation by a former CIA official, John Nixon, that the agency workforce was "optimistic" about Rep. Mike Pompeo, Trump's choice to head the CIA.