Donald Trump Isn't Taking Russia Investigation Seriously, Invites Senate to Question 11-Year-Old Barron Trump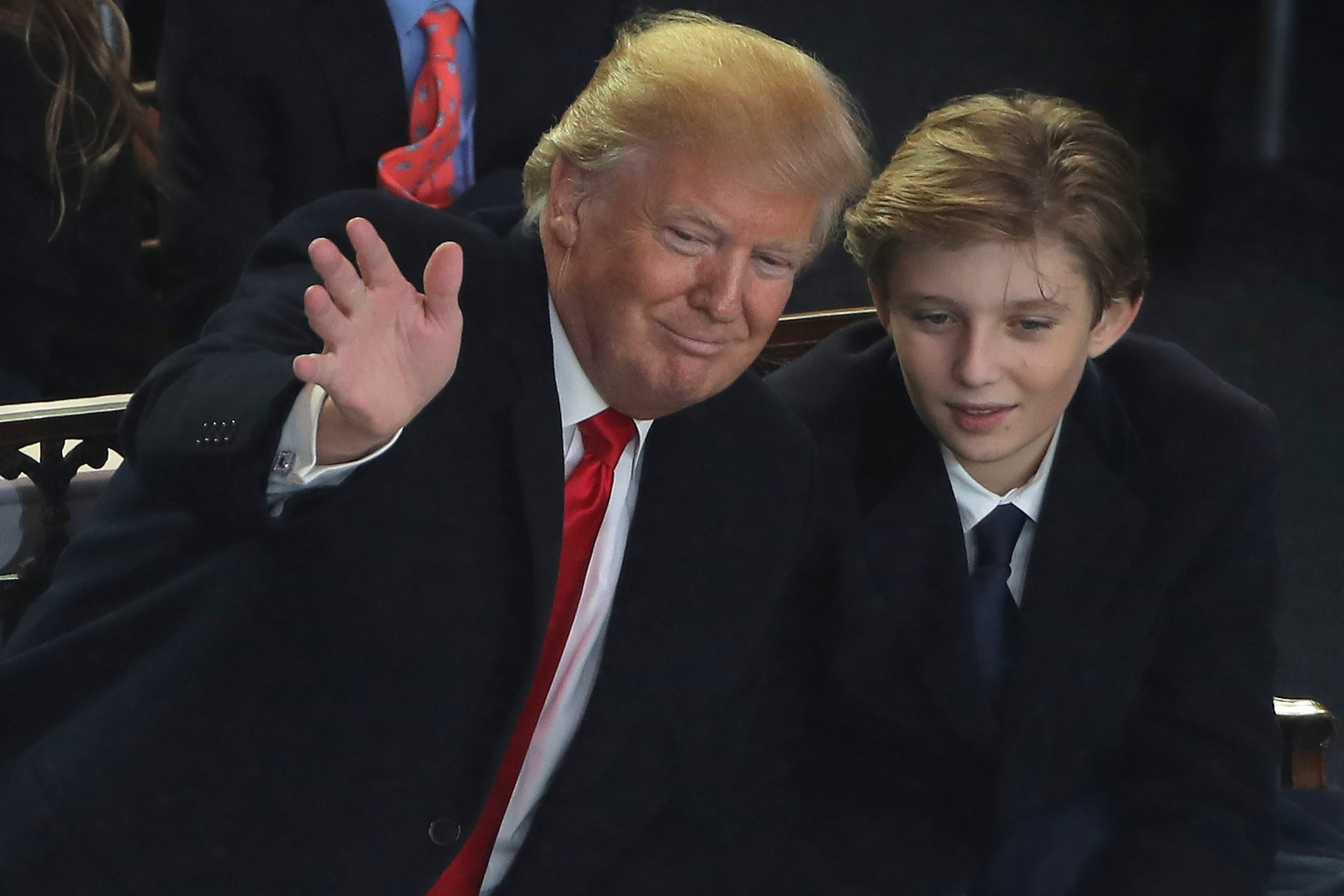 Donald Trump appeared to mock the Senate investigation into Russian electoral interference Tuesday, joking that after finishing with Jared Kushner, the probe should move on to his 11-year-old son Barron.
"Jared Kushner did very well yesterday in proving he did not collude with the Russians," Trump tweeted, adding "Next up, 11 year old Barron Trump!"
Trump's tweet apparently referred to a two-hour evidence session on Monday where Kushner, Trump's senior adviser and son-in-law, answered questions from senate investigators about his dealings with Russian officials. In a statement following the grilling, Kushner insisted he "did not collude with Russia, nor do I know of anyone else in the campaign who did so."
The youngest Trump child's only known link with Russia is a shared penchant for caviar; his mother Melania has said she used caviar-infused moisturizer on his skin (even if that caviar came from French sturgeon farms, according to the Huffington Post.)
But Trump's joke was revealing in that it marked how far the various investigations into alleged contact between Russia and the Trump campaign are intruding into the president's inner family circle.
While Kushner was in the spotlight Monday, earlier this month it was Donald Trump Jr, Trump's eldest son, who attracted attention after he tweeted out old emails from his account revealing a details of a meeting with a Russian lawyer who offered information to discredit Hillary Clinton in June 2016. Trump Jr. will also appear before the Senate committees investigating Russian influence and possible links with the president's campaign.
Trump has always denied any collusion with Russia.
The U.S. intelligence community released a report January that suggested that Russia did attempt to influence the election, but Trump has so far declined to unequivocally endorse this; however, he has said that Russia "could very well" have done so.