Trump Interior Nominee Considers Scrapping Obama's Environment Initiatives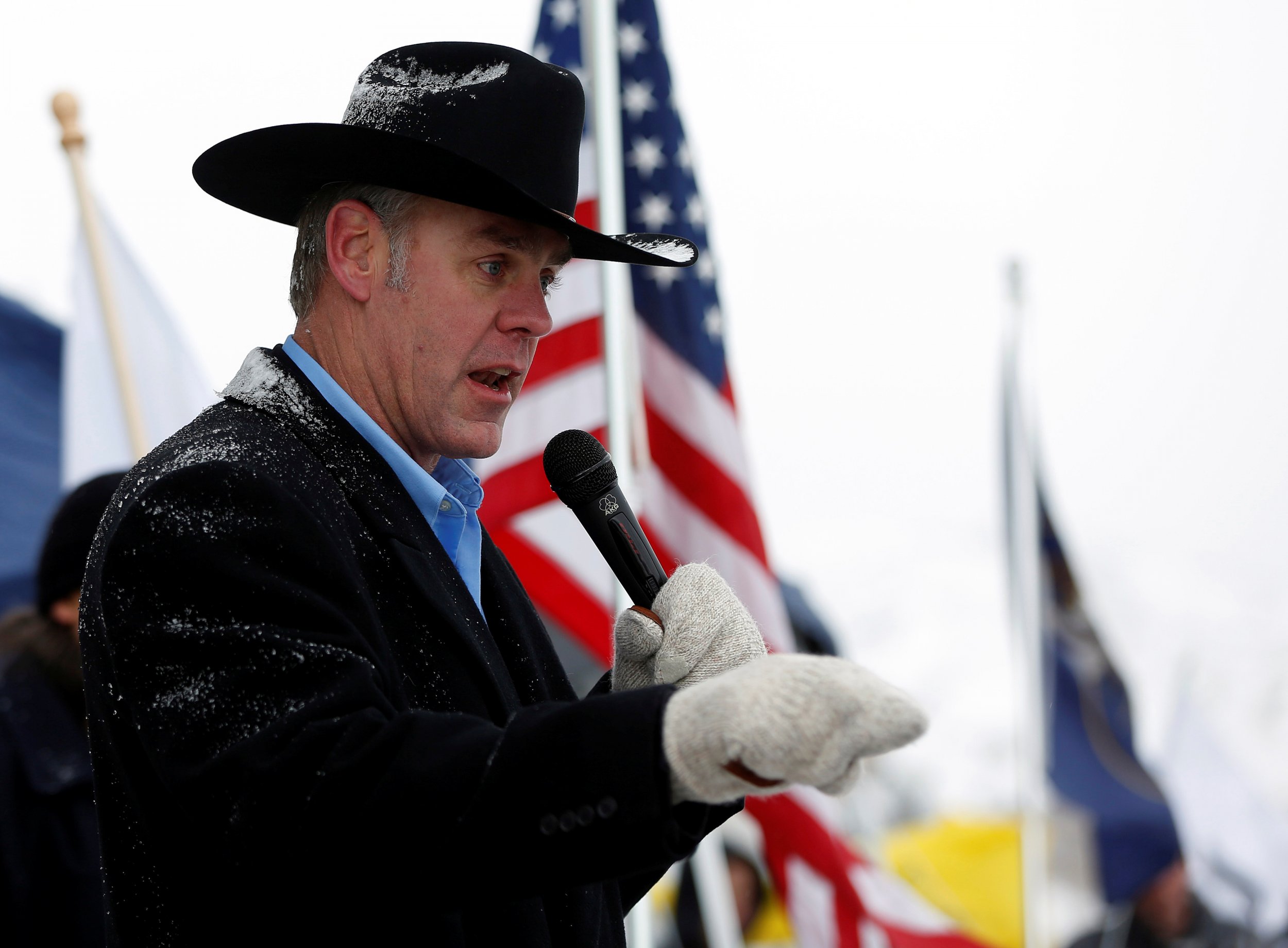 President-elect Donald Trump's pick to run the Department of the Interior, Representative Ryan Zinke of Montana, said on Tuesday he would consider scrapping some of President Barack Obama's environment initiatives if confirmed, including reviewing curbs on oil drilling on federal lands.
"Yes," he said in response to a question from Republican Senator Lisa Murkowski of Alaska during his confirmation hearing about whether he would review drilling curbs imposed by Obama's administration in her state.
"The president-elect has said that we want to be energy independent. I can guarantee you it is better to produce energy domestically under reasonable regulation than overseas with no regulation," he said. "We need an economy."
The Interior Department oversees territories covering a fifth of the United States' surface from the Arctic to the Gulf of Mexico, including sensitive wildlife habitats, iconic landscapes, rich deposits of oil, gas and coal and important pasturelands for ranchers.
Zinke, a former Navy SEAL commander and an avid hunter and angler, emerged as a surprise pick to head the department in part because he has embraced federal stewardship of national parks, forests and refuges. This diverges from the Republican Party's official position to sell off acreage to states that might prioritize development.
But as a congressman he has also fought for increased energy development on federal lands, a position that has worried conservationists and which fits neatly with Trump's vows to bolster the U.S. energy sector by scaling back regulation and opening up more publicly held land.
Over the last eight years, the Interior Department has sought to limit industry access to federal lands and played a key role in Obama's agenda to combat climate change, as it proposed rules aimed at curbing greenhouse gas emissions from energy production on federal land.
Obama's Interior Department banned new coal mining leases on federal property early in 2016. More recently the agency placed parts of the offshore Arctic and Atlantic off-limits to drilling and declared national monuments that protect large parts of Utah and Nevada from development.
Zinke said he believed Trump could "amend" Obama's moves to declare millions of acres of federal property as national monuments. But he said that any move Trump made to rescind a designation would immediately be challenged.
He did not comment directly on whether he would seek to reverse Obama's federal coal-lease ban, but said he believed coal plays an important part in the U.S. energy mix.
As a first-term congressman, Zinke pushed to end the coal-lease moratorium, saying it had resulted in closed mines and job cuts, and he introduced a bill expanding tax credits for coal-burning power plants that bury carbon dioxide underground.
Zinke was the first of three Cabinet heads Trump has chosen to oversee his environment and energy portfolio to face Senate scrutiny this week, all three of which have opposed Obama's measures to combat global climate change by targeting carbon dioxide emissions.
Trump's pick to lead the Environmental Protection Agency, Oklahoma Attorney General Scott Pruitt, was to testify on Wednesday, and Trump's choice for Energy secretary, former Texas Governor Rick Perry, was to testify on Thursday.
'Admirer of Teddy Roosevelt'
Zinke told committee members that he would also support efforts by the U.S. Congress to cancel recent regulation imposed by the Interior Department's Bureau of Land Management aimed at preventing leaks of methane - another gas scientists blame for climate change - from oil and gas installations.
Zinke said he believes humans contribute to global climate change but that there is still debate over the degree to which humans have an impact, and what should be done about it.
"I do not think it is a hoax," he said.
Before running for the White House, Trump called climate change a hoax perpetrated by the Chinese to weaken U.S. businesses, a position he has since defended.
In his opening remarks, Zinke struck a moderate tone, saying that he recognizes that some federal lands require strong protection. He also called himself an "unapologetic admirer of Teddy Roosevelt," a former Republican president who pioneered public land conservation.
He also reiterated his commitment to keeping federal lands under federal control to ensure they are preserved for future generations, so "my granddaughter's children can look back and say that we did it right."
He added, however, that "a preponderance" of U.S. federal lands are better suited for "multiple use, using best practices, sustainable policies and objective science" - a nod to U.S. industries like recreation, energy, and timber that depend on access to public acreage.