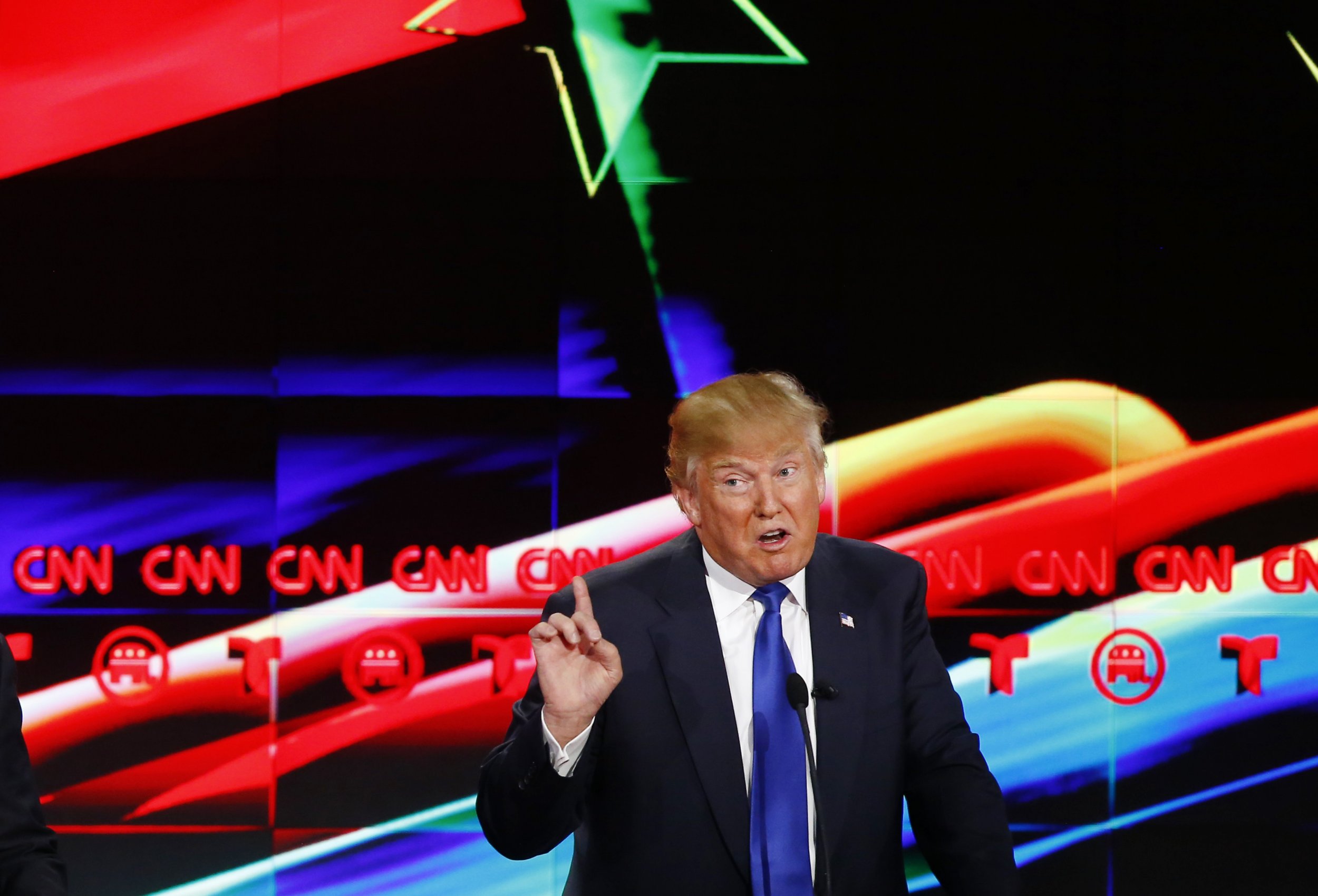 Donald Trump has said the world would be a better place if Saddam Hussein and Muammar el-Qaddafi were still in power.
In a furious anti-war tirade during Thursday night's Republican presidential debate, Trump said: "We would be so much better off if Qaddafi were in charge right now," adding, "If these politicians went to the beach and didn't do a thing and we had Saddam Hussein and if we had Qaddafi in charge instead of having terrorism all over the place—at least they killed terrorists."
"And I'm not saying they were good, because they were bad, they were really bad. But we don't know what we're getting. Look at Libya right now. ISIS as we speak is taking over their oil. It's a total mess," Trump added. "We would have been better off if the politicians took a day off instead of going to war."
This is not the first time Trump has criticized politicians, including those in his own party, for taking America to war. Earlier in February, Trump attacked his rival Jeb Bush, the former Florida governor, for supporting his brother George's war in Iraq.
"I'm the only one on this stage that said, 'Do not go into Iraq. Do not attack Iraq,'" Trump said at the time. "Nobody else on this stage said that. And I said it loud and strong."
Trump is the frontrunner in the race, with a string of recent victories in Nevada, New Hampshire and South Carolina.