'Unconscionable, Vindictive, Un-American': How One Lawmaker Feels About Trump Wanting to Bus Migrants to His District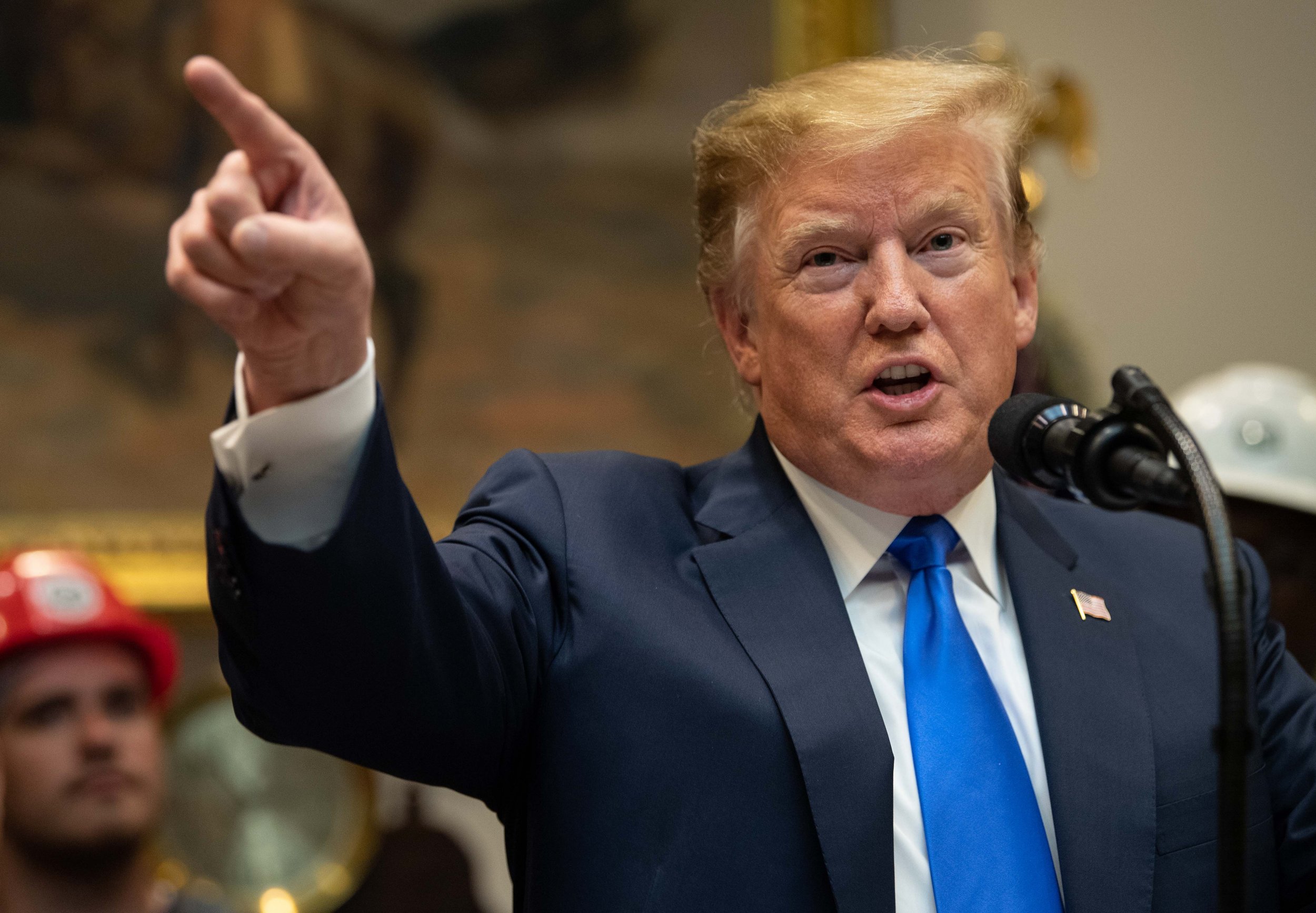 Congressman Danny Davis, a Democrat representing the Chicago region since 1996, said Friday that if President Donald Trump went through with his plan to flood so-called "sanctuary cities" with undocumented migrants, Chicago would deal with it as "humanely" as possible. However, a Washington Post report, later backed up by the president himself, saying that the Trump administration was planning to use large numbers of detained immigrants as a political weapon against Democrats representing sanctuary cities, left him incensed.
"The bottom line—it shows the kind of vindictiveness on the part of the administration, which is most unfortunate for the country, and is most unfortunate in terms of a way to treat human beings," Davis told Newsweek. "I would also condemn such a policy as being un-American."
The Post reported that the Trump administration on two separate occasions pushed Homeland Security officials to transport large numbers of detained immigrants who crossed the southern border illegally to sanctuary cities and districts of Democratic adversaries across the country, including San Francisco, New York City and Chicago.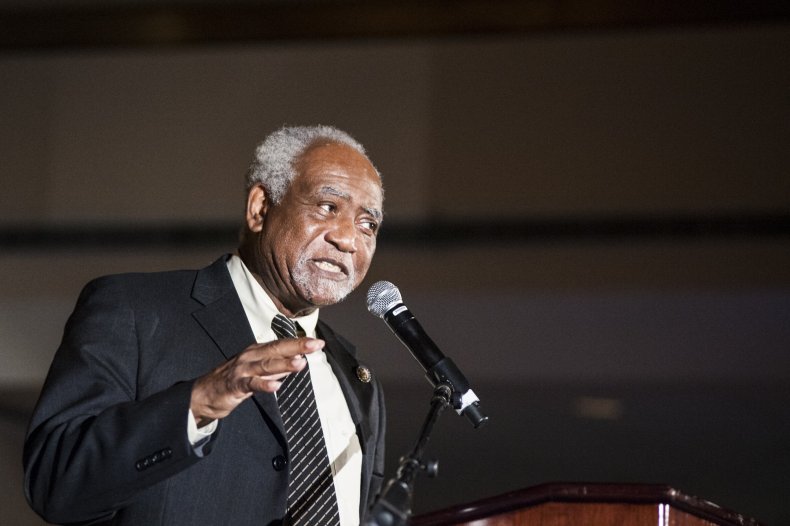 Around the time, there were political showdowns over funding for Trump's southern border wall and a government shutdown. The White House reportedly believed that by sending the migrants to sanctuary cities, where local authorities would not hand them over to Immigration and Customs Enforcement (ICE), it would ease the strain on detention space amid an all-time high of detainees. At the same time, they reportedly hoped it would create problems for the Democrats representing those areas.
With ICE and other unnamed officials pushing back against the plan, it ultimately never came to fruition. But speaking Friday afternoon, Trump confirmed the original Washington Post story, along with threatening to implement the plan if Democrats don't agree to stricter immigration laws.
"We'll bring the illegal—I call them 'the illegals,' they came across the border illegally—we'll bring them to sanctuary city areas and let that particular area take care of it," he said. "California is always saying, 'we want more people.'... We can give them a lot. We can give them an unlimited supply and let's see if they're so happy."
Davis said that Chicago would be prepared, should such a plan ever be enacted. But he reiterated his vehement opposition to such a proposal.
"Knowing the city of Chicago, we would do whatever we could to handle the situation safely, humanely and as rational as possible," he said. "But taking the position that you go and dump overflow or overpower communities because of their sanctuary city status, or because they have said they would provide humane treatment to individuals who are displaced no matter how they became displaced, is just unconscionable."
Chicago, Davis added, "is a city of immigrants" and one "that understands humanity."
"People came from all over the world—Asian Americans, blacks, people have come from Puerto Rico and Mexico, India, China, everywhere," he said.
House Speaker Nancy Pelosi's district of San Francisco, also a sanctuary city, was a specific target for the White House to transport migrants to, according to The Post. The prominent Democrat stood in the way of Trump receiving billions of dollars in funding for his long-desired border wall throughout government shutdown negotiations.
"It's just another notion that is unworthy of the presidency of the United States," she told reporters Friday afternoon at the conclusion of House Democrats' annual spring retreat. "And disrespectful to the challenges that we face as a country, as a people, to address who we are—a nation of immigrants."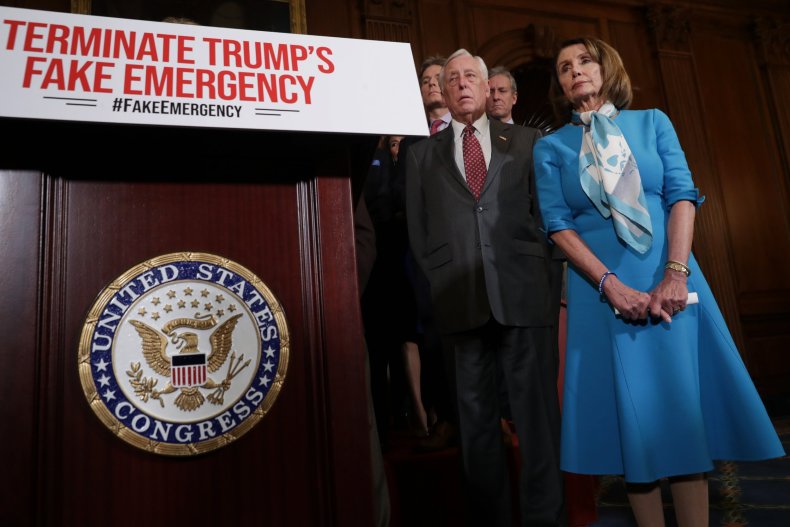 Pelosi's spokeswoman, Ashely Etienne, lambasted Trump in a statement the night before, saying "this administration's cynicism and cruelty cannot be overstated."
"Using human beings—including little children—as pawns in their warped game to perpetuate fear and demonize immigrants is despicable, and in some cases, criminal," Etienne said.
ICE and DHS legal officials reportedly told the White House that such a proposal was not only difficult logistically—physically transporting a large number of migrants via bus, plane, etc., would be difficult, they said—but that it would not pass legal muster.
San Francisco Mayor London Breed leveled this latest idea as another "scare tactic" and a distraction from other legitimate issues, telling Newsweek in a statement that it "isn't a real idea or a real proposal."
New York Mayor Bill de Blasio also sent a statement to Newsweek, saying the president has "yet again proven that the only constant in his immigration policy is cruelty" and that he "uses people like pawns."
Via Twitter, New York Democratic Congressman Jerry Nadler said Trump's proposal was "morally repugnant and probably illegal," adding that "mothers, fathers and young children" were being used "as pawns for political retribution."
Congressman Bennie Thompson, chairman of the House Homeland Security Committee and Democrat of Mississippi, told Newsweek in a statement that because such an idea "was even considered—not once, but twice," proves that Trump's immigration agenda is "not about keeping the country safe, but about partisan politics and wantonly inflicting cruelty."
"If the Administration wants to send a message to Democrats, let us send this message to the president," Thompson said. "If your immigration policies are not fixing the problem but only cause chaos and focus on keeping people out, they will always fail."
Davis suggested that potential longterm solutions for the record influx of migrants crossing the southern border could be, rather than transport them to sanctuary cities, to pass comprehensive immigration reform that gives migrants a simpler path to obtaining legal status or citizenship. The ultimate goal, he said, is to be "as humane as we can possibly be in the process."
"If I'm a child who was brought here by my parents, I was not in charge of that transaction," Davis said. "We need to find a way for those individuals to be incorporated into our society as citizens and members of it."
Other Democratic politicians who represented the regions where the White House wanted to transport migrants to, like New York, San Francisco and Chicago, either did not respond or declined to Newsweek's interview request.