Donald Trump Has Replaced Sarah Huckabee Sanders, Is Taking More Questions Than Any President in History: Analysis
President Donald Trump appears to have taken more questions from the media than any commander in chief past and effectively replaced White House Press Secretary Sarah Huckabee Sanders.
Trump has addressed almost 300 questions from reporters in the past 11 days, more than any other president of the United States within the same time frame, according to an ABC News analysis Thursday. Meanwhile, Sanders has held only two press briefings since Labor Day.
Since October 6, Trump has held six impromptu press gatherings with White House reporters on the South Lawn, at least eight interviews with television outlets and five with print publications, and held at least 18 events in the White House. Trump has answered questions from journalists in each case.
Trump has dedicated large chunks of his time in some instances, including a wide-ranging sit-down interview with CBS's 60 Minutes last Thursday, and 43-minute interview recently with his favorite show Fox & Friends.
Last week when U.S. Ambassador to the United Nations Nikki Haley announced her departure from her post, Trump invited journalists to the Oval Office and took 18 questions on a variety of topics. Trump asked, "Any other questions?" after the 18th inquiry, and no reporter uttered another one. The scenario was unlike many previous briefings, in which Trump left without answering many journalists' questions.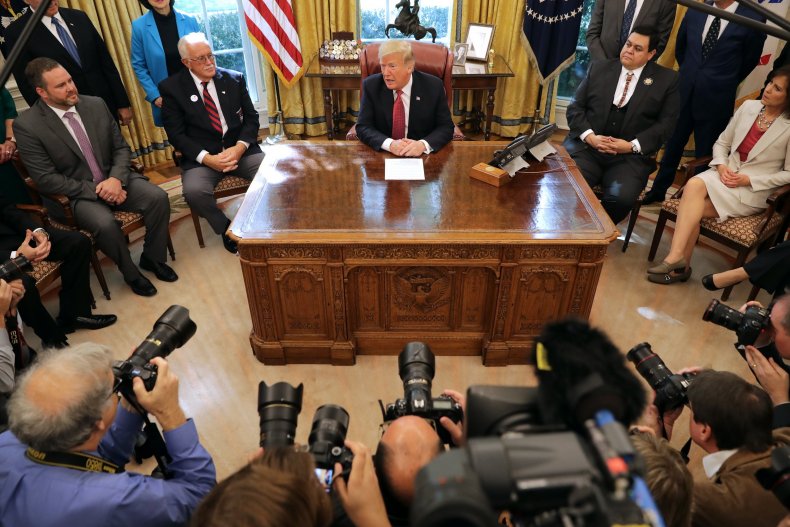 Trump seemingly taking over Sanders's role creates a void in one of two main functions of a transparent White House press operation, David Greenberg, a professor of history and media at Rutgers University, told ABC News.
"One is to put out the administration's line. The daily briefings have become a mainstay in performing this function," Greenberg said. "The other key role is to field queries from the White House press corps, which is enormous. If Trump is, for now, taking over the former role, the press office still has the second role to perform, which is arguably more important."
The media has enjoyed Trump's great accessibility of late, with reporters' complaints about Sanders's lack of briefings at least temporarily muted. Sanders in a briefing in August did not give detailed answers on many press questions regarding the criminal conviction of Trump's onetime campaign manager Paul Manafort and the guilty plea of his former lawyer Michael Cohen. Sanders said Trump "did nothing wrong" seven times, and moved on.
Trump in a recent interview admitted that he's made himself more available to the media in light of the November midterm elections. Trump has campaigned extensively across the U.S. for Republicans, who seek to maintain control of both houses of Congress.