Sarah Huckabee Sanders Has Become 'Rotten to the Core' by Serving Donald Trump, Says Mika Brzezinski
White House press secretary Sarah Huckabee Sanders was a "complete disappointment" and made "rotten to the core" by President Donald Trump after she defended Trump's mocking of Christine Blasey Ford, according to Morning Joe co-host Mika Brzezinski on Thursday.
Sanders said on Wednesday during a White House press briefing that Trump had merely "stated facts" about Ford's testimony and blamed Democrats for victimizing Ford and Supreme Court nominee Brett Kavanaugh over allegations of sexual assault.
But Brzezinski, who has frequently chastised Trump for his behavior towards women, said she was confounded by Sanders's decision to defend the president's comments.
"I really don't understand Sarah Huckabee Sanders. I don't get it," Brzezinski said. "Some would say that you're basically a flack for a misogynist who is a proud predator, who brags about grabbing women by the genitals. As a woman in a powerful position, I'm sorry, you're a complete disappointment. A complete disappointment."
Brzezinski continued: "There is absolutely no excuse for defending a president for mocking a victim of sexual misconduct, a victim of something, a woman who is suffering. You can't say that's wrong? You have been made rotten to the core by this presidency."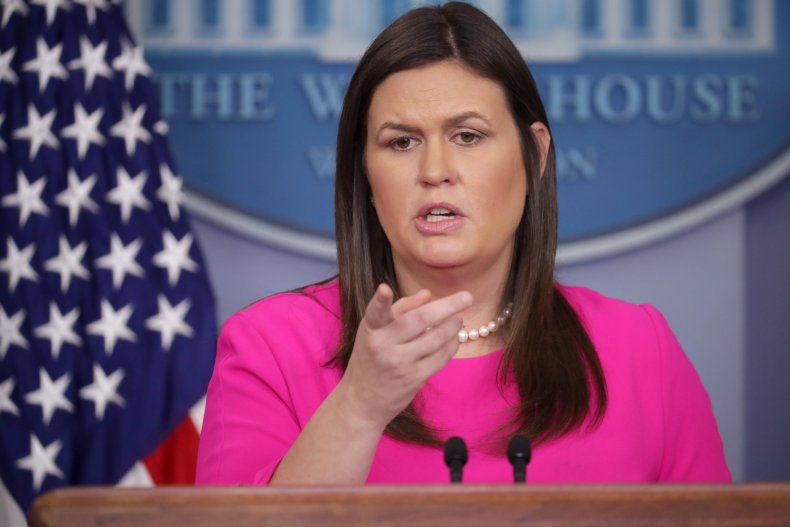 Trump suggested at a rally Tuesday in Southaven, Mississippi, that he did not believe Ford's claim about Kavanaugh assaulting her during a party in high school in the early 1980s. The president noted Ford's alcohol consumption and mocked how she could not remember the time or place of the alleged attack.
"'I had one beer!'" Trump said while earning laughs from the crowd. "How did you get home? 'I don't remember.' How did you get there? 'I don't remember.' Where is the place? 'I don't remember.' How many years ago was it? 'I don't know. I don't know. I don't know!'"
Many top Republicans, including those Trump needs in order to get Kavanaugh confirmed, criticized the president for going after Ford's testimony. Senators Lisa Murkowski, Susan Collins and Jeff Flake each blasted Trump for his comments.
But Sanders still stood by Trump's remarks.
"The President was stating the facts—and, frankly, facts that were included in special prosecutor Rachel Mitchell's report. He was stating facts that were given during Dr. Ford's testimony," Sanders said at the briefing while noting the conclusions of the attorney Senate Republicans hired to question Ford a week ago.
Sanders later said: "Yet if anybody says anything about the accusations that have been thrown against them, that's totally off limits and outrageous. This entire process has been a disgrace, and the only reason that it's been that way is because Senate Democrats didn't do this the way that it should've been done and they circumvented the entire system."