Donald Trump Suggests Saudi Crown Prince MBS Was Behind Jamal Khashoggi Killing for First Time
Weeks after Saudi journalist Jamal Khashoggi disappeared after entering the Saudi consulate in Turkey, President Donald Trump appeared ready to admit that Saudi Arabia's Crown Prince Mohammad bin Salman might be responsible for the murder.
In an interview in the Oval Office, Trump told a Wall Street Journal reporter that it is likely the crown prince knew that the murder would take place before it happened.
"Well, the prince is running things over there more so at this stage. He's running things and so if anybody were going to be [aware], it would be him," Trump said.
The statement was in direct contradiction to those made by Saudi Arabia's top leadership, which has admitted that Khashoggi was killed in the consulate but said his murder was a botched rendition that occurred without the knowledge of the crown prince. The U.S. has revoked visas for 21 Saudi officials who have been deemed responsible for the killing. The officials allegedly include members of the Saudi intelligence services and the foreign ministry, among others.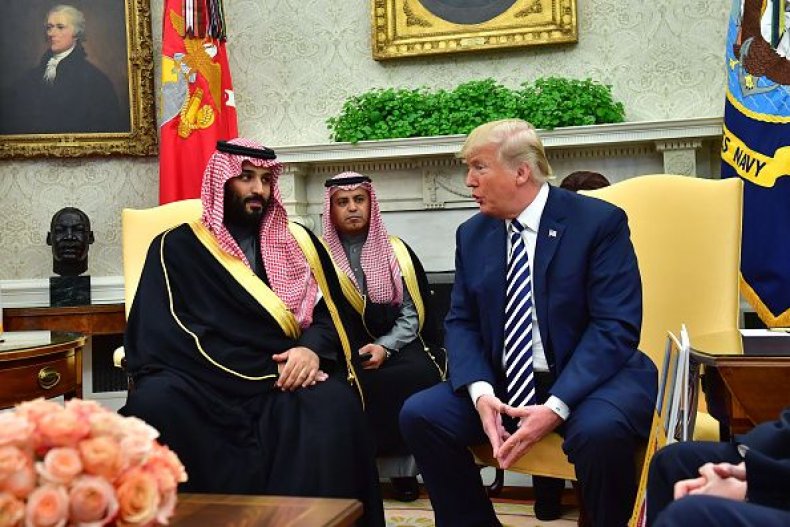 Turkey, meanwhile, has been leaking information about the murder to the press. In a speech on Tuesday, Turkish President Recep Tayyip Erdogan said that his government has evidence that the murder was premeditated. Video footage of a "body double" leaving the Saudi consulate on the day of the murder wearing Khashoggi's clothes has been released to the public. Turkey also claims to have an audio recording of the murder, and CIA Director Gina Haspel traveled to Turkey on Tuesday to listen to the tapes and gather information about the killing.
Many analysts have noted that the Trump administration will be reticent to abandon its alliance with Saudi Arabia because it views the kingdom as an important counterweight to Iran in the Middle East.
"Saudi Arabia will lie, and much of the world will want to be lied to. It's not just the oil. It's the oil, regional politics, Iran, a new alignment with Israel, and so many other regional imperatives," said Danielle Pletka, senior vice president of foreign and defense policy studies at the American Enterprise Institute. "There is no other Saudi Arabia—no regional power which has the resources and the will to provide a counterweight to Iran and help lead us out of the current morass."
Trump has also signaled that he will not blame Saudi Arabia's King Salman for the killing, and that he is reluctant to cancel arms deals to the country.