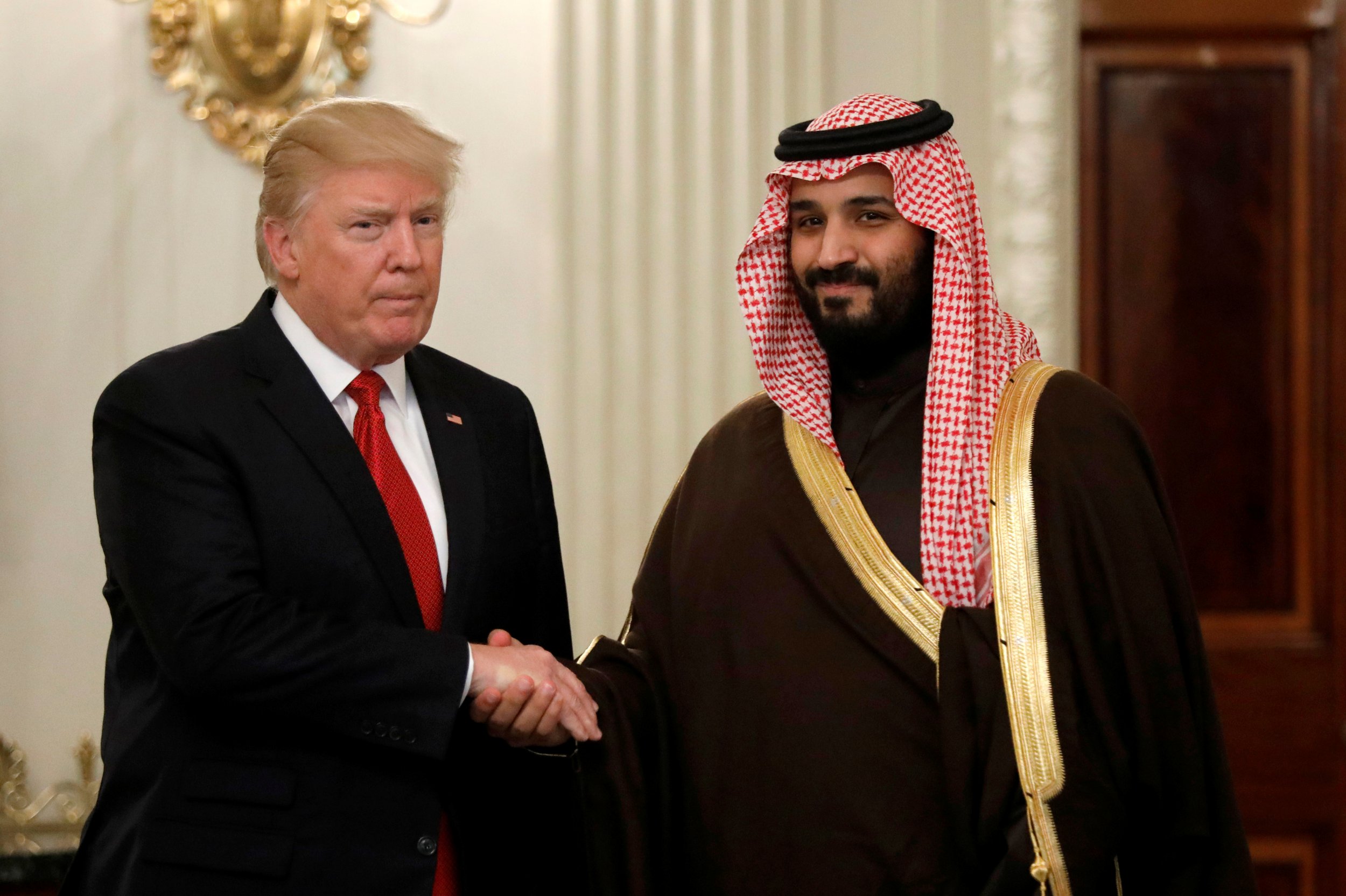 President Donald Trump met with Saudi Arabia's Deputy Crown Prince Mohammed bin Salman at the White House on Tuesday for a discussion likely to touch on economic relations and efforts to stop the war in Syria.
Trump, who took office in January, and Prince Mohammed, who is also the kingdom's defense minister, kicked off their talks in the Oval Office, where they posed for a picture in front of journalists and did not take questions.
The meeting was the first since Trump's Jan. 20 inauguration with the prince, who is leading the kingdom's efforts to revive state finances by diversifying the economy away from a reliance on falling crude oil revenues.
Also expected to be on the agenda were the war in Yemen, where a Saudi-led military campaign has failed to end a rebellion by Houthi militias, and cooperation against Islamic State.
Gulf Arab officials have appeared optimistic about the Trump presidency. They see in him a strong president who will shore up Washington's role as their main strategic partner and help contain Riyadh's adversary Iran in a region central to U.S. security and energy interests, regional analysts said.
The Saudis have appeared particularly relieved at the departure of Barack Obama, who they felt considered Riyadh's alliance with Washington less important than negotiating a deal in 2015 to neutralize Iran's nuclear program.
Obama late last year also suspended the sale of U.S.-made precision-guidance munitions to the Saudis, a reaction to thousands of civilian casualties from Saudi-led air strikes in Yemen.
U.S. officials said Trump was considering ending that ban and approving the sale of guidance systems made by Raytheon Co.
The State Department has approved the move, which awaits a final White House decision, the officials said.
A source close to the issue, who spoke on condition of anonymity, said a main topic of the meeting would be Saudi investment in the United States, which could help the U.S. president fulfill his promises of job creation.
"It's the creation of jobs through investments - President Trump wants results and statistics matter for him," said Ingrid Naranjo, an expert in U.S.-Saudi relations. "It makes a lot of sense for the diversification strategy of Saudi to invest abroad and especially in the U.S."
U.S. Vice President Mike Pence, Trump's senior adviser and son-in-law, Jared Kushner, chief of staff Reince Priebus and strategist Steve Bannon were also present at the Oval Office meeting with Prince Mohammed.