Donald Trump Says Boeing Should Rebrand the 737 Max: 'No Product Has Suffered Like This One. But Again, What the Hell Do I Know?'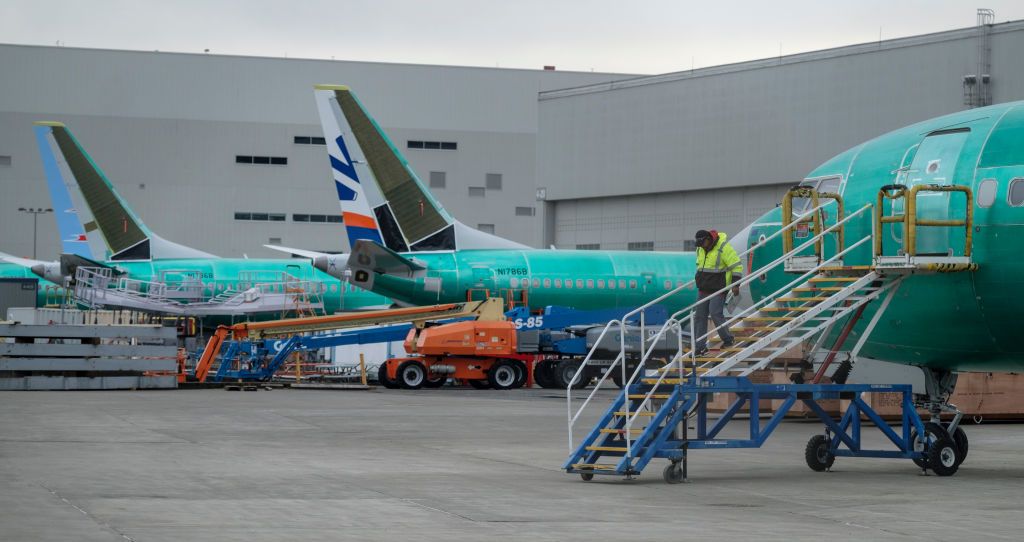 President Donald Trump has suggested Boeing should rebrand its 737 Max model, as the beleaguered aircraft remains grounded across the U.S. following deadly crashes involving Ethiopian Airlines and Indonesia's Lion Air.
Tweeting early Monday, the president came up with his own strategy to help Boeing out of its current distress. The aerospace multinational faces losses over faults with the 737 Max following the two fatal accidents, which killed a total of 346 people within five months.
"What do I know about branding, maybe nothing (but I did become President!), but if I were Boeing, I would FIX the Boeing 737 MAX, add some additional great features, & REBRAND the plane with a new name," the president wrote on the social media platform. "No product has suffered like this one. But again, what the hell do I know?" he went on to ask.
The president, who owned the now-defunct Trump Shuttle airline from 1989 to 1992, has a history of commenting on developments in the aviation industry. In the wake of the Ethiopian Airlines crash in March, Trump fielded a call from Boeing's chief executive Dennis Muilenburg.
He later tweeted concerns about developments in airplane technology. "Airplanes are becoming far too complex to fly," Trump wrote. "Pilots are no longer needed, but rather computer scientists from MIT."
The president's most recent tweet on the subject follows an announcement from American Airlines that it will continue with its cancellation of all Boeing 737 Max flights until August 19. The grounding will impact 115 flights per day, the airline said in a statement.
"By extending our cancellations through the summer, we can plan more reliably for the peak travel season and provide confidence to our customers and team members when it comes to their travel plans," the airline said, adding it was highly confident the MAX would be recertified before August 19.
All U.S. flights of the Boeing 737 MAX have been grounded since the March 13 crash in Ethiopia. CBS News reported American Airlines is the third major U.S. airline to extend its suspension of the aircraft. United Airlines has said it will not fly the 737 MAX through to June 5. Southwest has announced cancellations until August 5.
An investigation by the Federal Aviation Authority into the crashes is ongoing. The regulatory body met Friday with representatives from the three airlines and their pilots' unions to discuss the safety of the plane.