Donald Trump Says Coronavirus Cases Are Going Down 'Almost Everywhere' - But at Least 10 States Have Rising Cases
As numerous regions across the United States begin to reopen their economies, President Donald Trump has spoken about a supposed downward trend in new cases, hospitalizations and deaths related to the new coronavirus on several occasions.
"Coronavirus numbers are looking MUCH better, going down almost everywhere. Big progress being made," Trump wrote in a message shared to Twitter Monday morning.
However, according to individual states' daily case reports, most have not indicated discernible downward trends in new diagnoses.
According to data published by various health departments, as well as Johns Hopkins University's online tracker, at least 10 U.S. states have seen upward trends in new virus cases reported over the past five days. Those states are Alabama, Florida, California, Colorado, Iowa, Georgia, Pennsylvania, Oklahoma, Rhode Island and Virginia. California reported its highest single-day diagnosis count on May 5, with about 2,600 new cases. The state has seen an overall increase in daily case counts since May 4.
In Delaware, daily case counts have decreased since a marked surge, upwards of 400 new cases, was reported on May 6. Like many other regions, a steady downswing in single-day case counts has not been observed, though Delaware's per day diagnosis rate so far this month is lower than it had been in the last 15 days of April.
While other states—like Oregon, South Carolina, Kentucky, Mississippi and Nebraska—reported lower incidences of new cases on Sunday or Monday than it had in previous days, many have also recorded their highest ever single-day diagnosis total since mid-way through last week. In U.S. states that have been hit hardest by the new coronavirus pandemic, daily case reports have increased slightly since the start of May. However, many of those states continue to report new cases of the virus in large quantities.
For example, in New York, the site of the nation's most severe outbreak, daily diagnosis reports have steadily decreased since May 2, when more than 4,600 new cases were identified. Still, between 2,200 and 3,400 new cases have been reported every day since then.
In New Jersey, the site of the nation's second-largest outbreak, daily case totals released throughout May show a similar trend. After reporting more than 3,000 new diagnoses on May 3, the state has seen a general decline in additional cases reported daily, reaching a notable low of about 1,400 on Sunday. Before May 4, New Jersey had not reported fewer than 2,000 new daily cases since March 27.
As of Monday afternoon, almost every U.S. state has reported additional cases of the new coronavirus every day since late March, according to Johns Hopkins University's figures. There have been two days when zero new cases were reported in Alaska, and one day when zero cases were reported in Delaware. Montana, with the second-lowest overall incidence of the virus after Alaska, has reported between zero and five new cases every day per day since April 16. Hawaii began reporting comparably low numbers several days later.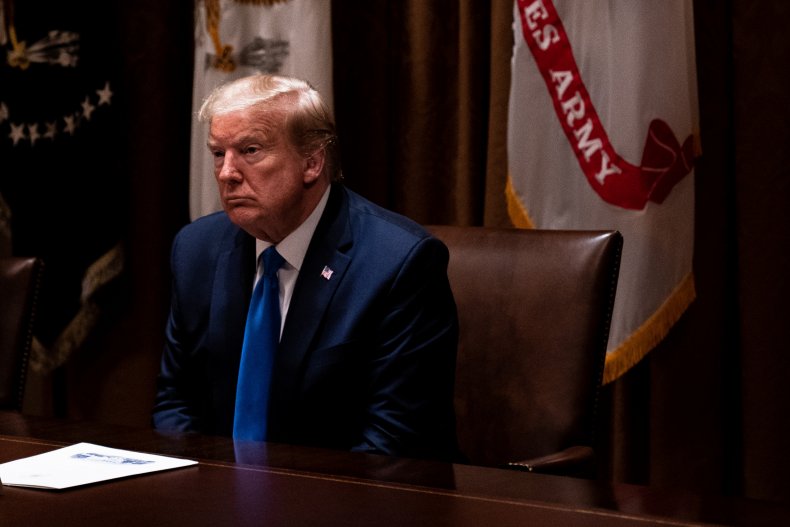 Overall, more than 1.3 million cases of the new coronavirus have been diagnosed in the U.S. since the first case was identified on January 22, accounting for more than 30 percent of all cases diagnosed globally. The vast majority of U.S. cases have been diagnosed since late March.
Since May 5, data from Johns Hopkins University and the World Health Organization have shown a decline in new cases confirmed nationwide. Though the trend was not entirely linear, with an increase in new cases reported on May 7, daily case counts in the U.S. have been lower in May than they had been throughout April.