Donald Trump Says Democrats Want to 'Pretend' 2020 Election Was Fair as Arizona GOP Conducts Audit
Former President Donald Trump on Friday praised Arizona Republicans for their "tireless efforts" as their controversial audit of millions of ballots cast in the 2020 election gets underway.
"So many people would like to thank the brave and patriotic Republican State Senators from Arizona for the incredible job they are doing in exposing the large scale Voter Fraud which took place in the 2020 Presidential Election," Trump said in a statement released by his Save America political action committee.
He continued, "Why are the Democrats so desperate to stop this Election Fraud from being revealed? That answer is obvious! The Governor of Arizona, Doug Ducey, has been shockingly of zero help to the State Senate. He wants to 'pretend' the election was free and fair."
Trump lost Arizona to Joe Biden by roughly 10,500 votes. The critical 2020 swing state flipped blue after going for Trump in 2016 by more than 90,000 ballots.
The state's 2020 election results have already passed the scrutiny of multiple audits. They have also withstood several lawsuits from Trump and his GOP allies that baselessly claimed there was widespread voter fraud.
"Honest elections are America's Heart and Soul. We must never allow this to happen to our Great Country again," Trump said Friday. "Thank you State Senators and others in Arizona for commencing this full forensic audit. I predict the results will be startling!"
The audit will include a hand recount of all 2.1 million ballots cast in Maricopa County. The state's largest county, it is usually a Republican stronghold, but Biden became the first Democratic presidential nominee to win the area since 1972.
The ticket of Biden and Vice President Kamala Harris took 49.81 percent of the vote, compared with the 47.65 percent who backed Trump and then-Vice President Mike Pence, according to the county's election summary.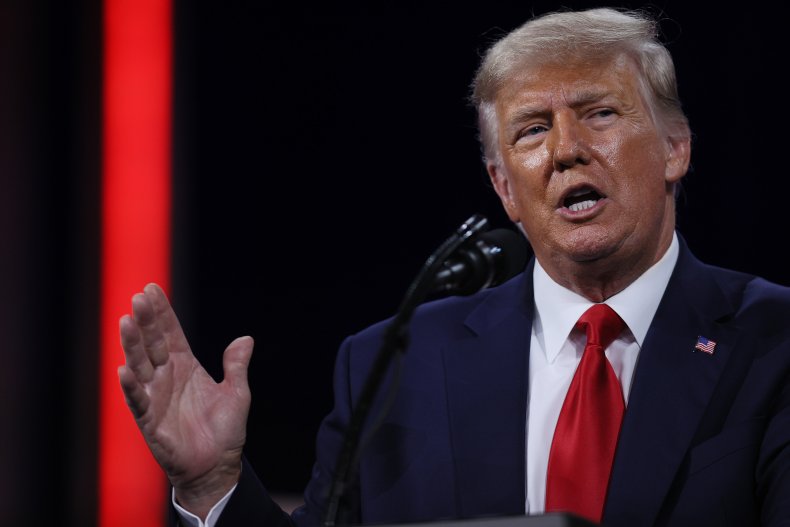 On Thursday, the Arizona Democratic Party and Maricopa County Supervisor Steve Gallardo sued to stop the audit from taking place, arguing it violates state law and is a security risk.
"The sole reason for this lawsuit and injunctions is to protect the sanctity of the ballots and, more importantly, to preserve voters' privacy from a sham audit that has been corrupted by agitators and conspiracy theorists," Gallardo said in a tweet.
He added, "This corrupted process will not be transparent, dark money influencers have hand-picked the folks to observe and witness the 'audit' that will be conducted by an uncertified and unqualified group."
Republican Senate President Karen Fann has hired Cyber Ninjas, a Florida-based company, to oversee the audit. Democrats have voiced concern that Cyber Ninjas founder Doug Logan has expressed doubt that Biden won the 2020 race.
The audit will be live-streamed by the pro-Trump, right-wing TV network OANN, which helped raise some of the money used to finance the audit and recount.
Newsweek reached out to Ducey's office and Maricopa's county supervisor for comment on Trump's statement but did not hear back before publication.