Donald Trump Says He Calls China's Leader 'King' and Xi Likes It Like That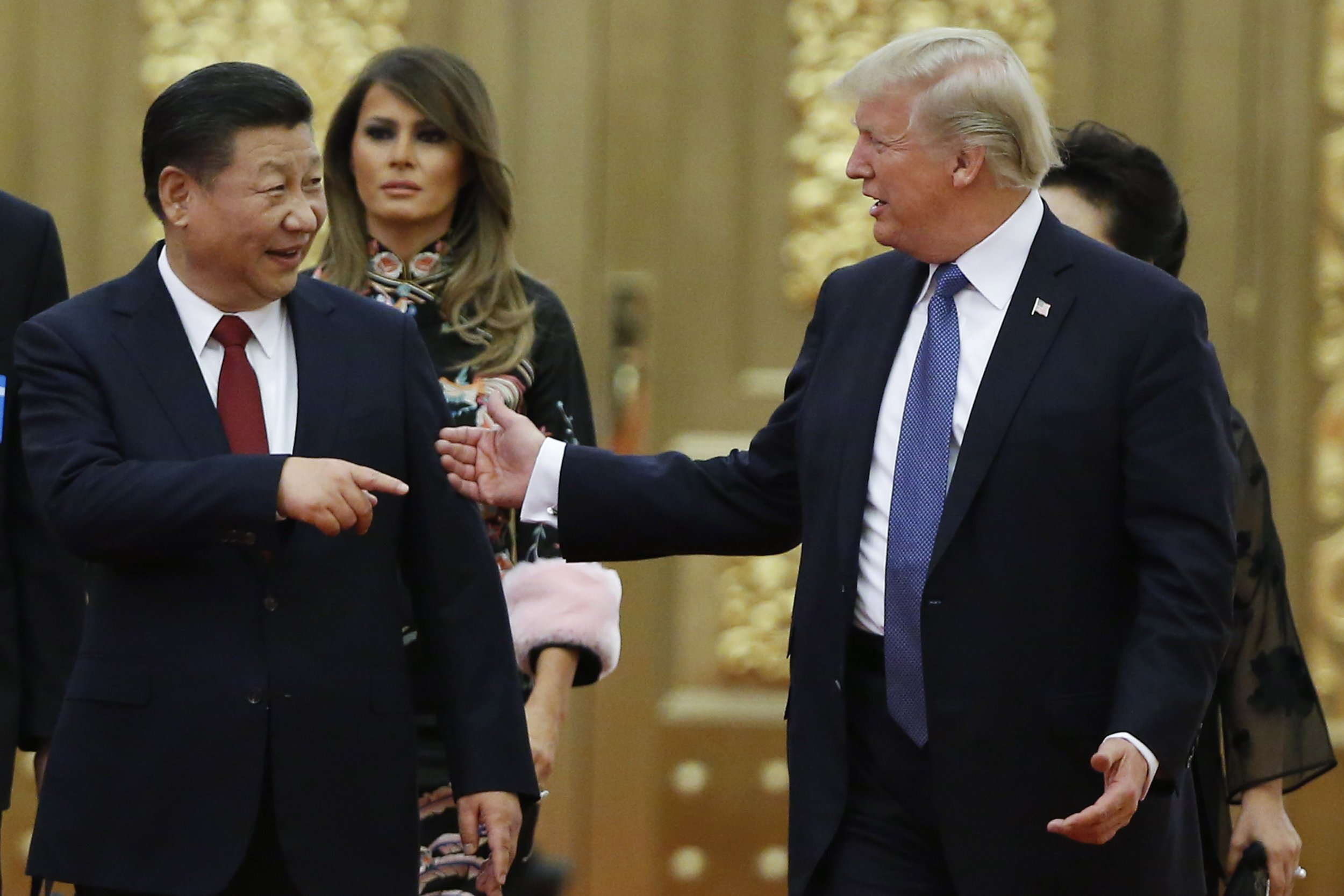 President Donald Trump has boasted about his friendly relationship with his Chinese counterpart, Xi Jinping, saying that flattery clearly works.
Despite strained ties between the two countries amid a lengthy trade war, the U.S. president told a fundraising dinner in Washington, D.C. on Tuesday that he stroked Xi's ego by calling him a monarch.
"President Xi, who is a strong man, I call him 'king'," Trump told the crowd.
"He said, 'But I am not king, I am president.' I said, 'No, you are president for life, and therefore you are king.' He said, 'Huh…huh.' He liked that. I call him 'king'. I get along with him great," Trump said, prompting laughter, CNN reported.
Trump said he made the remark to Xi when he went to Beijing in November 2017, although the "president-for-life" reference did not coincide with the abolition of the term limit of the Chinese head of state, which had been 10 years.
The National People's Congress only abolished the term limit of the Chinese presidency four months after Trump's visit, the South China Morning Post reported.
While brandishing his warm ties with the Chinese leader, Trump reportedly told those attending the fundraiser that he could also play bad cop as well as good cop, and that he "was really hitting him hard about how they have hurt our country."
"And I had 5,000 Chinese people [watching]. I'm in China, I'm in Beijing, doing this. And he's getting angrier and angrier, and then I saved it: I said, 'You know, I don't blame you, I blame the leaders of our country for allowing that to happen,'" he said at the National Republican Congressional Committee Annual Spring Dinner, according to the Washington Examiner.
Trade talks in Washington between the two countries will resume on Wednesday, when Chinese Vice Premier Liu He meets U.S. Trade Representative Robert Lighthizer and Treasury Secretary Steven Mnuchin.
White House adviser Larry Kudlow said the two sides, which had been at loggerheads since the start of the trade war, were "expected to make headway," Reuters reported.
Both countries have slapped hefty tariffs on each other's goods since last year.
Beijing hopes that Washington can get rid of existing U.S. duties on Chinese imports, according to the Financial Times.
In a speech to the Republican committee, Trump said that if it had not been for the tariffs, the Chinese economy would have caught up with the U.S.
"They would have caught us within a short period of time...within two years, by the end of my term, if you had a normal president...they would have caught us. But right now it's going to be a long time before they catch us," he said, CNN reported.