Donald Trump Says He Discouraged Georgia Governor Brian Kemp from Reopening: 'It's Too Soon'
President Donald Trump on Wednesday said he disagreed with the decision of Georgia Governor Brian Kemp to reopen some businesses in his state but that Kemp, like all governors, "must do what he thinks is right."
Kemp announced Monday that he would allow some businesses to reopen as soon as Friday, well before the May 1 deadline suggested by Trump. Included among the kinds of businesses Kemp said could open their doors are gymnasiums, barber shops, hair styling salons and tattoo shops.
Cinemas and restaurants are expected to be allowed to open again on April 27. Churches will also be allowed to hold services in person.
Bars, nightclubs and amusement parks, however, will still be closed for an indefinite period of time.
"I told the governor of Georgia, Brian Kemp, that I disagree strongly with his decision to open certain facilities which are in violation of the Phase I guidelines for the incredible people of Georgia," Trump said during Wednesday's coronavirus task force news briefing.
"It's just too soon," Trump continued. "I think it's just too soon."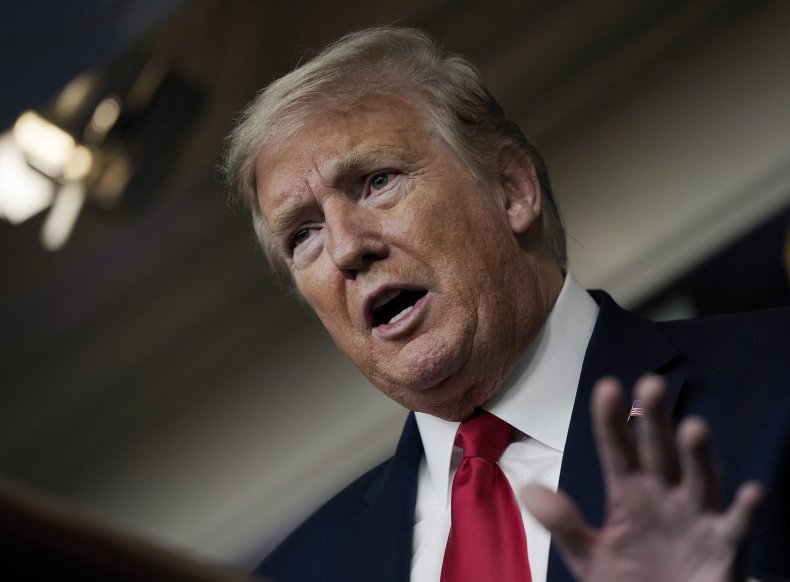 "I love those people that use all of those things, the spas and the beauty parlors and the barber shops, tattoo parlors, I love them," Trump added. "But they can wait a little bit longer. Just a bit. Not much."
Kemp said Wednesday that although some businesses are reopening, things won't go back to normal right away.
"I think one of these things that has gotten out of control on the national level is people think we are throwing the keys back to these businesses and that it's going to be business as usual and it's not," Kemp said in an interview with Atlanta television station WAGA.
"The decisions that I'm making are made in conjunction with our public health officials based on the data that we're seeing," Kemp added. "Our trends are headed in the right direction."
Kemp defended his decision in an interview on Fox News on Tuesday. "I imagine that there will be people in gyms that would be a lot safer than they would be in the grocery store of some of the other places of business that are part of the critical infrastructure that's been designated at a federal level," Kemp said.
Newsweek reached out to Governor Kemp's office for comment.
Other lawmakers have criticized Kemp's decision including South Carolina Senator Lindsey Graham.
"We respect Georgia's right to determine its own fate," Graham tweeted Tuesday, "but we are all in this together. What happens in Georgia will impact us in South Carolina."
According to a model released Friday by the Institute for Health Metrics and Evaluation, Georgia may have already hit its peak for coronavirus cases, with projections calling for hospitalization for new cases to decrease.
"The development is great news for our state, and we are currently reviewing related data and models for verification," Kemp said in a Saturday statement.
Data released by the Georgia Department of Health on April 22 indicated a total of 21,102 confirmed cases of coronavirus with 4,018 individuals requiring hospital care.