Donald Trump Says He Feels 'Very Strongly' The United States Will Never Become A Socialist Country: 'Socialism Is Easy To Campaign On But Tough To Govern On'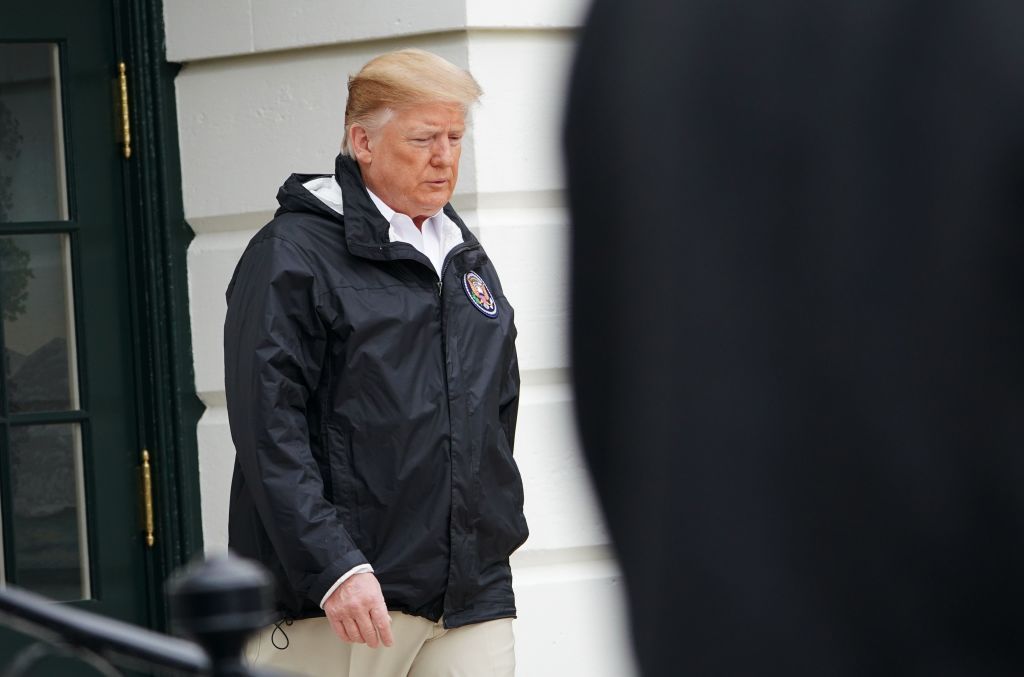 President Donald Trump waved off concerns that the United States might turn from capitalism to socialism on Monday.
Giving an interview to Breitbart News, Trump questioned if the country is indeed trending toward socialism, and said he didn't think that would be the case after two years of his administration, citing the rise in his approval ratings despite "fake news" media coverage.
"I don't think so, because we've had our best poll numbers. You saw them — we've had our best poll numbers. We had nothing but fake news. Fox treats me well — and when I say well, I define well as fairly. It's not — some of it's not so good at all. But at least it's fair," he said. "I do really well with local — you know, the local stuff is shockingly good. It's almost like not even to be believed. But CNN and MSNBC and NBC, ABC, and yeah CBS, they're all extraordinarily bad. I would say NBC is maybe the worst and very dishonest. It's not even like bad, like bad reporting. It's totally dishonest reporting. It's really pretty incredible what they can get away with."
Trump also added that if Democrats were to regain control, a Republican would eventually be placed back in the White House as politics take a "violent turn to the other direction."
The president said he felt "very strongly" that the U.S. would never turn to socialism because "socialism is easy to campaign on but tough to govern on."
"The country goes down the tubes," Trump said. "But when you tell people free medical, free education, no more student loans — all of the different things that you say — it's a great thing to campaign on, but then ten years later the country is down the tubes. It's gone."
The president also mentioned the problems he believes occur with a single-payer healthcare system, saying that it "sounds very seductive."
"But it means you're not going to have good healthcare, it means the country is not going to be able to afford it. Not only is the country not going to be able to afford it, but it's more than the entire revenue stream taken in for the entire — it's like not even close right? But nobody thinks about that." Trump said. "They think, free healthcare isn't that wonderful? But the truth is when you're up on the debate stage, and they say we're giving you free education, we're giving you free healthcare, we're giving you everything you want and a Rolls-Royce in everyone's pocket, it's not an easy situation. But what happens is ten years later the country is gone. Okay, whether it's this country or any other country."
Trump also said he felt the 2020 election could become a decision for voters between socialism and capitalism, citing some Democratic candidates refusing to label themselves as supporters of either political system for fear of alienating some voters.
"I watched a certain gentleman — I won't mention his name, but he made a couple of bucks, he refuses to acknowledge capitalism," Trump said, but later stated he was speaking of former Colorado Gov. John Hickenlooper, who is running for the Democratic nomination in the 2020 presidential election. During an appearance on MSNBC, Hickenlooper avoided answering a question on if he considers himself a capitalist. "You saw that over the weekend — Hickenlooper. He was ashamed of the word, and yet I've seen others maybe going in the other direction."
Hawaii Rep. Tulsi Gabbard also dodged a similar question on Sunday evening during a CNN Town Hall event, instead saying Democrats should avoid using labels as they divide the party.
"People use all kinds of labels to name this or to name that," Gabbard said. "And if you pay attention, you'll notice the only reason they're using those labels is to try to pit one group of us against the other, is to try to tear one part of our country away from the other, to divide us as a nation. This goes against the very principles that our founders had for us as a United States of America."