Donald Trump Says He Won't Give Aid to Palestinians Unless They Make Peace With Israel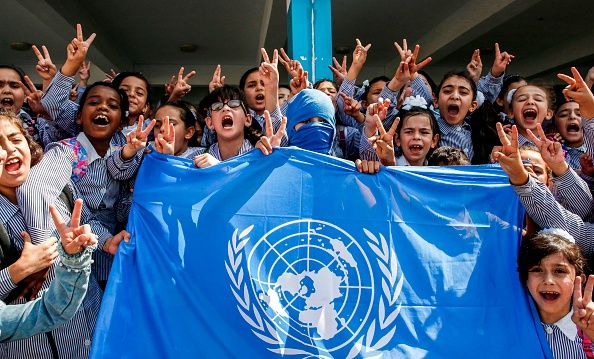 On a conference call with reporters, President Donald Trump said that he would not give aid to Palestinian refugees unless they make peace with Israel.
"I stopped massive amounts of money that we were paying to the Palestinians and the Palestinian leaders. We were—the United States was paying them tremendous amounts of money," Trump said during the call on Thursday. "And I'd say, you'll get money, but we're not paying you until we make a deal. If we don't make a deal, we're not paying."
Just last week, the Trump administration announced that it was officially canceling its funding for the United Nations Relief and Works Agency for Palestine Refugees (UNRWA), an organization founded in 1949 to assist Palestinians who were driven out of their homes following the establishment of the state of Israel. The organization helps an estimated 5 million Palestinian refugees today, including the descendants of the refugees alive when the organization was founded.
UNRWA offers humanitarian assistance, education and vocational training to Palestinians, among other services. The U.S. was the organization's largest donor, and its funding cut is expected to impair UNRWA's ability to provide services.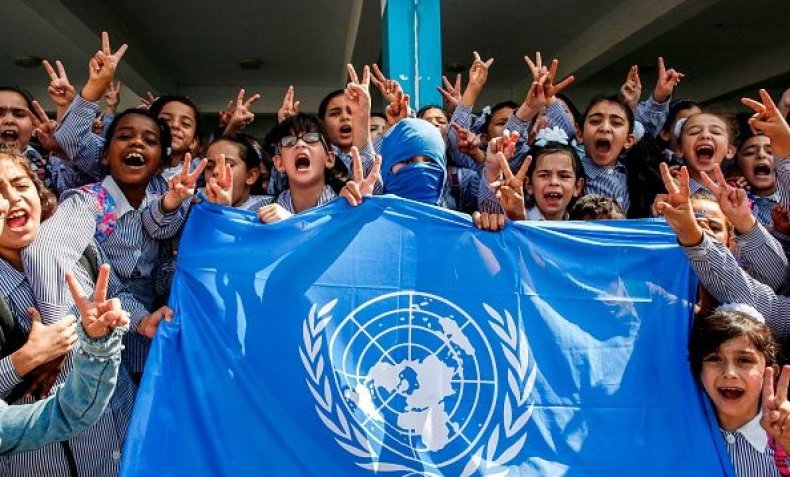 "The Administration has carefully reviewed the issue and determined that the United States will not make additional contributions to UNRWA. When we made a U.S. contribution of $60 million in January, we made it clear that the United States was no longer willing to shoulder the very disproportionate share of the burden of UNRWA's costs that we had assumed for many years. Several countries, including Jordan, Egypt, Sweden, Qatar, and the UAE [United Arab Emirates] have shown leadership in addressing this problem, but the overall international response has not been sufficient," the State Department said in a statement on August 31.
"Beyond the budget gap itself and failure to mobilize adequate and appropriate burden sharing, the fundamental business model and fiscal practices that have marked UNRWA for years—tied to UNRWA's endlessly and exponentially expanding community of entitled beneficiaries—is simply unsustainable and has been in crisis mode for many years. The United States will no longer commit further funding to this irredeemably flawed operation," the statement continued.
Jared Kushner, Trump's son-in-law and adviser, has been in charge of brokering a peace deal with the Palestinians, but so far no roadmap for peace has been unveiled. The peace process had already been stalled before Trump came to office, but the Palestinian National Authority now says that Washington has disqualified itself from mediating in the peace agreement because it recognized Jerusalem as Israel's capital. The move, which appeared to legitimate Israel's control over the city, was a controversial decision because the eastern half of the city has been envisioned as the future capital of a Palestinian state if a peace accord is settled.
Trump, however, believes that cutting funds to UNRWA will pressure the Palestinians into coming to the negotiating table.