Donald Trump Says He'll Personally Ask Harvard University to Return Coronavirus Aid Money
President Donald Trump told reporters at Tuesday's White House Coronavirus Task Force press briefing that he would personally ask Harvard University to return $8.6 million in money it allegedly received from the Small Business Administration through the Paycheck Protection Program (PPP).
While Harvard planned on using the money to assist its student body with financial assistance, the university has received criticism for accepting the loan.
U.S. Treasury Secretary Steven Mnuchin said Tuesday that the PPP was never designed to give loans to larger businesses. "We have over a million companies that have received this with less than ten workers," Mnuchin said, "so there is very broad participation in really small business."
"The intent of this was for businesses that needed the money," he added. "The intent of this money was not for big public companies that have access to capital."
When asked by a reporter if Harvard would return its share of PPP funds, Trump said he would make the request himself.
"I'm going to request it," Trump said. "Harvard's going to pay back the money. They shouldn't be taking it. You have a number of other, I'm not going to mention any names, but when I saw Harvard, they have one of the largest endowments anywhere in the country, maybe in the world, I guess. And they're going to pay back that money."
Mnuchin also promised that an FAQ document would be released to further clarify the criteria for eligibility to receive loans from the Small Business Administration.
However, while the president singled out Harvard as an entity that should return the money, a statement from Harvard sent to Newsweek on Tuesday says the university received no funds from the PPP, but rather through an allocation through the CARES Act.
"Harvard did not apply for, nor has it received any funds through the U.S. Small Business Administration's Paycheck Protection Program for small businesses," said Associate Director for Media Relations & Communications at Harvard University Jason Newton. "Reports saying otherwise are inaccurate. President Trump is right that it would have not been appropriate for our institution to receive funds that were designated for struggling small businesses."
"Like most colleges and universities, Harvard has been allocated funds as part of the CARES Act Higher Education Emergency Relief Fund. Harvard has committed that 100 percent of these emergency higher education funds will be used to provide direct assistance to students facing urgent financial needs due to the Covid-19 pandemic," Newton continued, adding that the funds would be used "on top" of support already provided to Harvard students by the university.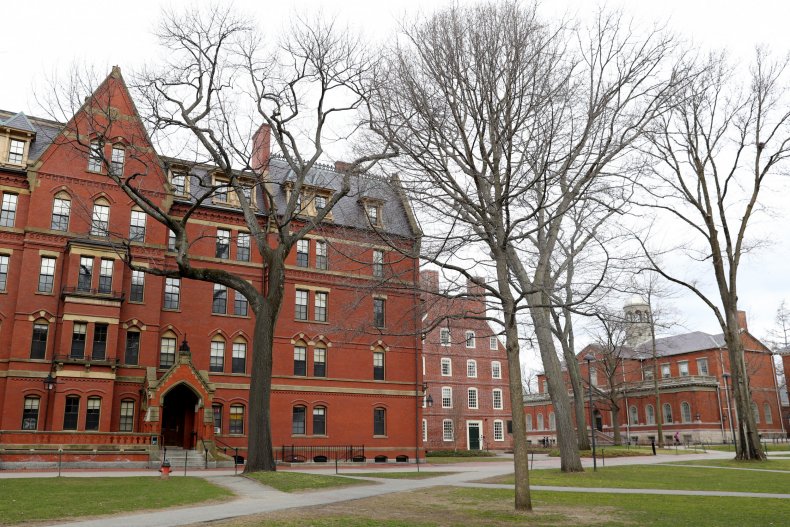 One of the most prestigious universities in the U.S., Harvard boasts an attendance of over 30,000 students. Endowment for the school is comprised of "more than 13,000 individual funds invested as a single entity," according to the website for the Harvard Management Company, which oversees the university's endowment fund. "Those funds go to finance many of the school's endeavors, including providing financial aid to students and other academic and research-based pursuits.
"However, there is a common misconception that endowments, including Harvard's, can be accessed like bank accounts, used for anything at any time as long as funds are available," said the Harvard University website. "In reality, Harvard's flexibility in spending from the endowment is limited by the fact that it must be maintained in perpetuity and that it is largely restricted."
According to a 2019 press release, Harvard University "ended fiscal year 2019 with on operating surplus of $298 million compared to $198 million in fiscal year 2018."
While the PPP was able to give loans to many smaller businesses, some larger businesses applied for the program also including Shake Shack, a restaurant chain with 189 U.S. locations. In an open letter posted Monday on the employment website LinkedIn, Shake Shack CEO Randy Garutti and Founder and Chairman of Shake Shack Danny Meyer announced they would be returning the funds.
"Shake Shack was fortunate last Friday to be able to access the additional capital we needed to ensure our long term stability through an equity transaction in the public markets," the letter said. "We're thankful for that and we've decided to immediately return the entire $10 million PPP loan we received last week to the [Small Business Administration] so that those restaurants who need it most can get it now."
Updated 7:35 p.m. EST 04/21/2020: This story has been updated to include a statement from Harvard University. The story now also reflects the correct amount Harvard University received through the CARES Act, which is $8.6 million as opposed to the $9 billion originally reported.