Donald Trump Says He's Beating Dems' 'Motley Crew,' Twitter Brings the Memes
President Donald Trump has hit back at critics after firing pollsters over leaked internal polling, claiming the numbers are "fake" and that he's beating the Democrats' "Motley Crew." Of course now Twitter is firing back memes of the 80s band Mötley Crüe at him.
"Only Fake Polls show us behind the Motley Crew," the president tweeted Monday. "We are looking really good, but it is far too early to be focused on that. Much work to do! MAKE AMERICA GREAT AGAIN!" he added.
The principal purpose of Trump's tweet was to address the furore surrounding polls, put in the field by his re-election campaign, that have showed him trailing a number of Democratic candidates in battleground states.
But his reference to the large and diverse Democratic field vying for the 2020 nomination as "Motley Crew," with capitals, has inspired a variety of responses.
"Yes we would also take Motley Crew over you," one Twitter user wrote with a gif showing three of the band members stooped over their guitars. Another image showed the band, which cultivated an image for irreverence, making a rude gesture.
"I don't know, I think Motley Crue has sold out more arenas than you have and could fill more seats than you," wrote one Twitter user. And it wasn't long before Twitter started amusing itself with the number of Mötley Crüe memes and images the president had now been left to drown in. "I came here for the heavy metal jokes. I was not disappointed," wrote one social media user. "As did I. And boy am I not disappointed," added another.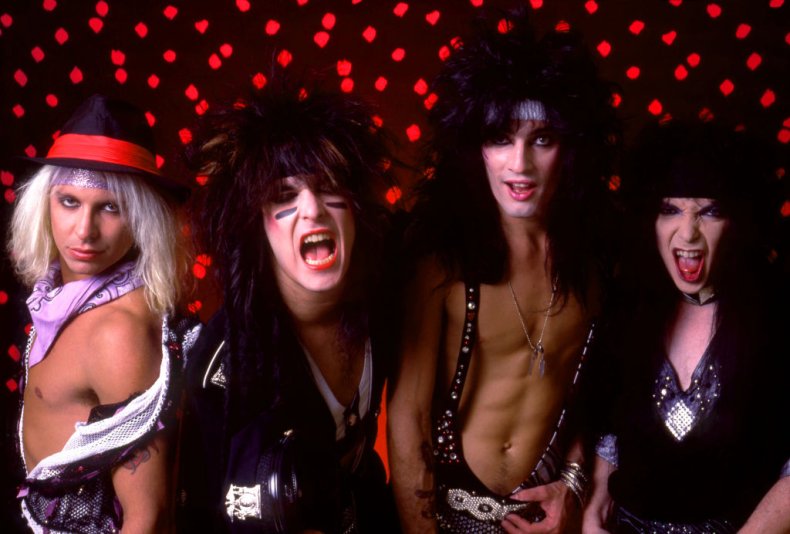 CNN reported that Trump fired several pollsters over the leaked numbers that have showed him falling behind his Democratic rivals, particularly Joe Biden, in states including Michigan and Wisconsin. Data from the poll, obtained by ABC News showed Biden leading Trump in Pennsylvania 55-39, in Wisconsin 51-41 and in Florida by seven points. In Texas, a normally safe Republican state, the president was only ahead by two points.
The Trump campaign has called the numbers "ancient, in campaign terms," adding that there had been huge swings in the president's favor since the leaked poll. In an interview Friday, Trump refuted the truthfulness of the numbers. "It's incorrect polling," Trump told Fox News. "Yes, it's incorrect," he added.