Donald Trump Says His Website Drew 36.7M Views Over Past Month: 'More Traffic Than in 2020'
Republican former President Donald Trump has claimed that his personal website was viewed over 36.7 million times over the past month, drawing more traffic now compared to the same point in 2020.
"This number would be even greater if we were still on Twitter and Facebook," Trump said in a statement emailed to Newsweek, "but since Big Tech has illegally banned me, tens of millions of our supporters have stopped using these platforms because they've become 'boring' and nasty."
In January, both Facebook and Twitter banned Trump for baselessly claiming that a nationwide conspiracy of voter fraud "stole" the 2020 election from him. Both companies banned him after his supporters tried to mount an insurrection at the Capitol on January 6 to overturn the election's results.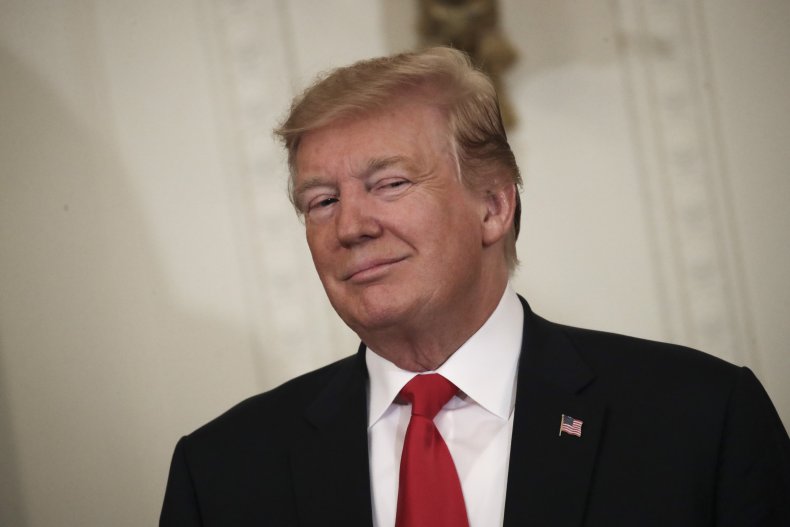 Trump has publicly stated his intent to launch a new social media platform of his own. In his Monday statement, Trump clarified that his personal blog, "From the Desk of Donald J. Trump," is merely "temporary."
"This is meant to be a temporary way of getting my thoughts and ideas out to the public without the Fake News spin, but the website is not a 'platform,'" Trump wrote. "It is merely a way of communicating until I decide on what the future will be for the choice or establishment of a platform."
Jason Miller, a spokesperson for the former president, said that Trump has had "a lot of high-powered meetings" with multiple companies to discuss his new platform.
"This new platform is gonna be big and everyone wants him, he's gonna bring millions and millions—tens of millions of people," Miller said.
Social media analysts have said that any new platform won't have the reach or audience diversity offered by Twitter, Facebook, YouTube, Instagram and the other networks that have banned Trump.
Trump also claimed in his Monday statement that he has made few media appearances since being voted out of office so that "the American public could see just how big of a disaster the Biden Administration has been."
"Watch, it's only going to get worse!" Trump wrote.
Trump's blog has some features in common with his past "twitterstorms." Foremost, he has used to it continue claiming that the election was stolen. He has also used it to insult his political enemies, like "warmonger" Wyoming Republican Representative Liz Cheney and "gutless and clueless" Republican Senate Minority Leader Mitch McConnell.
Trump has repeatedly claimed that "boring" Twitter has lost users since he was banned. The platform has gained over 7 million new daily users since Trump was banned.
Newsweek contacted Trump's office for comment.