President Donald Trump condemned white supremacy groups, including the Proud Boys, during an interview with Fox News host Sean Hannity on Thursday.
Trump had received criticism for his perceived refusal to condemn the Proud Boys during Tuesday night's televised debate against Democratic presidential candidate Joe Biden. Lawmakers from both sides of the aisle, including Senate Majority Leader Mitch McConnell, called on Trump to clarify his comments. On Thursday, Trump decried the activities of white supremacy groups while calling on Biden to decry the actions of certain U.S. protesters.
"I've said it many times," Trump said. "Let me be clear again: I condemn the KKK. I condemn all white supremacists. I condemn the Proud Boys. I don't know much about the Proud Boys, almost nothing, but I condemn that."
"But [Biden] should condemn also antifa," Trump continued. "Antifa's a horrible group of people. They kill people, they—what they do to people, and they're causing insurrection, they're causing riots."
Newsweek reached out to the Biden campaign for comment.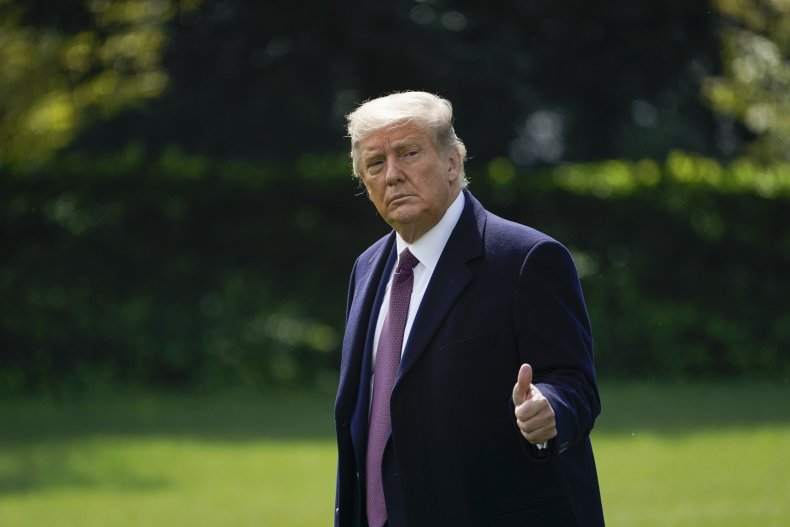 Trump's call for the Proud Boys to "stand back and stand by" hit a sour note with some members of the GOP. South Carolina Senator Tim Scott, who is Black, said Trump "misspoke" during the debates.
"I think he should correct it," Scott said Wednesday. "If he doesn't correct it, I guess he didn't misspeak."
Leader McConnell agreed with Scott's remarks, telling reporters on Wednesday that it was "unacceptable not to condemn white supremacists." Republican South Carolina Senator Lindsey Graham tweeted Wednesday that Trump needed to "make it clear Proud Boys is a racist organization antithetical to American ideals."
Trump attempted to distance himself from his Proud Boys comment on Wednesday by telling reporters he was unaware of the group. "I can only say they have to stand down, let law enforcement do their work," Trump said. "Law enforcement will do their work, more and more."
Designated a hate group by the Southern Poverty Law Center, the Proud Boys have been known to perpetuate anti-immigration and misogynistic ideals. In August, members of the Proud Boys clashed with Black Lives Matter protesters at a pro-law enforcement rally in Portland, Oregon. Both sides hurled projectiles towards each other and engaged in fist fights.
Wednesday morning, t-shirts bearing the phrase "Stand back, stand by" became available for sale on Amazon. Some merchandise bore the initials "PB" or the phrase "Proud Boys." Amazon has since removed the items claiming the sellers had violated the company's guidelines.