Donald Trump Says 'I'd Be Very Happy With Hillary' as Clinton Possibly Fans Flames for 2020 Run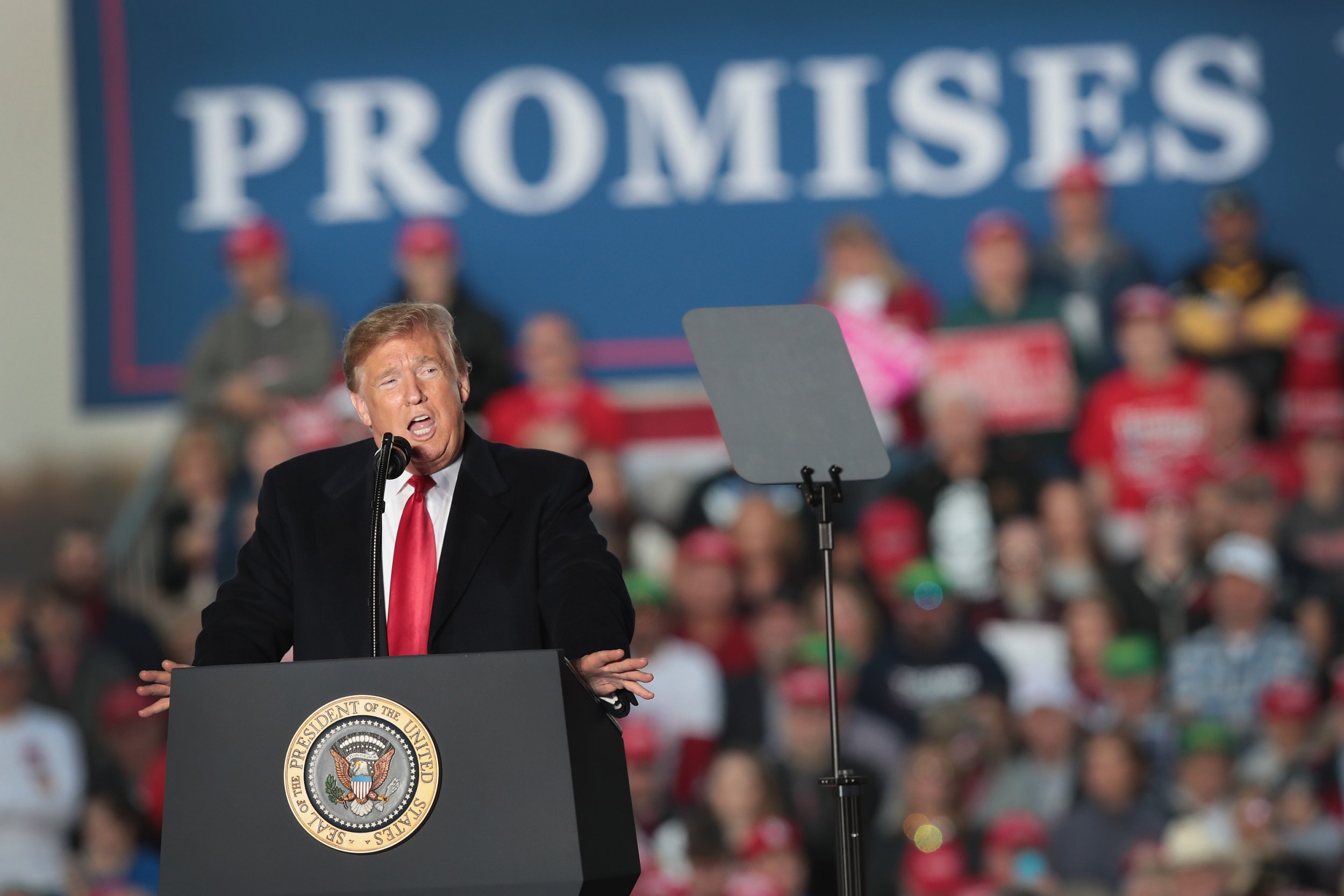 President Donald Trump said he would be happy to rerun the 2016 election in 2020, taking on Hillary Clinton.
In a cozy interview with his favorite network, Fox News, Trump was asked by interviewer Laura Ingraham about whom his opponent might be when he seeks a second term.
"Who's your dream person to run against in 2020?" Ingraham asked Trump in a prerecorded interview.
"So far I like them all," Trump replied.
When asked if he would be happy if Hillary Clinton ran again, he said: "I like her too, I'd be very happy with Hillary. I don't see anybody that I wouldn't enjoy running against," he told The Ingraham Angle.
In the rest of the wide-ranging interview, Ingraham agreed with most of Trump's statements about "fake news," how much of a friend to Israel he was and how he had averted a potential war with North Korea thanks to his connection with Kim Jong Un.
Speculation over the prospect of another Clinton candidacy went into overdrive after she appeared wistful about what could have been had she beaten Trump in 2016.
She told the journalist Kara Swisher on Friday during a podcast that she believed she would have been a better president than Trump.
She was asked if she wanted to run again, to which she replied "no" before saying "Well, I would like to be president I think, hopefully, when we have a Democrat in the Oval Office in January of 2021, there is going to be so much work to be done."
"I'm not even going to think about it until we get through this November 6 election about what's going to happen after that," she said.
Her confidants have rejected any chance she would run again, with her long-time adviser Philippe Reines telling The Hill on Monday: "She is more likely to win Powerball."
Swisher herself tweeted: "While it perhaps sounded like @HillaryClinton refused to rule it out, my take is she was basically implying she wishes she were president but doesn't relish running again."
Alexandra Smith, executive director of America Rising PAC, which produces opposition reserarch on Democratic Party members, told The Hill: "2020 Hillary Clinton comes with the same flaws as 2016 Hillary Clinton, but her negative qualities have only been exacerbated with time."
She added that given her "impertinent comments about Trump voters" and how she used the finances of the Democratic National Committee, "she'll have even more explaining to do."