Donald Trump Says Joe Biden is a 'Corrupt Politician,' Says He Should 'Immediately' Release All Burisma Docs
President Donald Trump said that Democratic presidential candidate Joe Biden should be prohibited from running for president during a campaign rally at the Des Moines International Airport in Iowa Wednesday night.
Trump referred to a story published by the New York Post on Wednesday claiming that Biden's son, Hunter, was being paid by Ukrainian energy company Burisma Holdings in order to obtain access to Joe Biden for political reasons. Biden has repeatedly denied these claims.
"Just weeks ago, Joe stood before the American people in a presidential debate and told you that these claims had been totally discredited and that his son did nothing wrong," Trump said. "But now that turns out to be a total lie. Now we can see clearly that Biden is a corrupt politician who shouldn't even be allowed to run for the presidency."
"Vice President Biden," Trump added, "you owe the people of America an apology because it turns out you are a corrupt politician. Joe Biden must immediately release all emails, meetings, phone calls, transcripts and records related to his involvement in his family's business dealings." Trump specifically asked for documentation from Biden relating to Russia and China.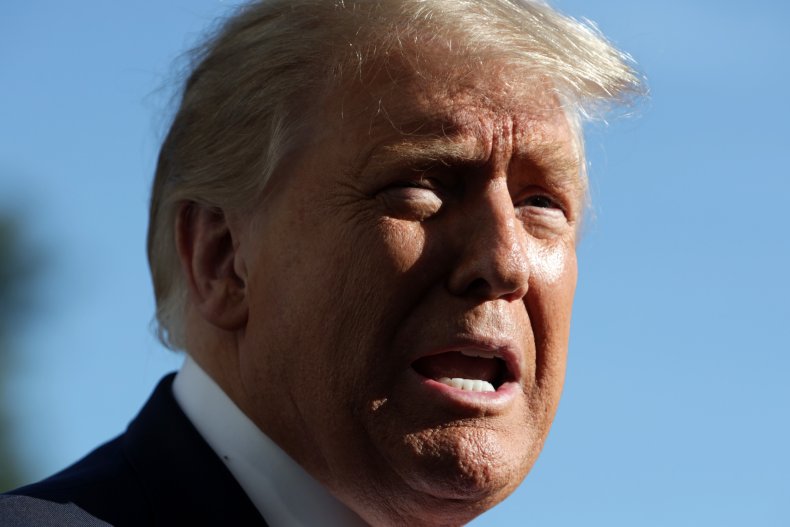 Newsweek reached out to the Biden campaign for comment. Newsweek has not independently verified the contents of the New York Post article, which purports to include a screenshot of a PDF copy of a 2015 email to Hunter Biden from Burisma Holdings executive Vadym Pozharskyi.
The Post published what it claimed were emails showing Posharskyi thanking Hunter Biden for allowing him "an opportunity to meet your father and spent some time together." Information for the story was provided to the New York Post by Trump's personal lawyer, Rudolph Giuliani.
The emails were recovered from a laptop by Delaware computer tech John MacIsaac, who could not positively verify that the laptop belonged to Hunter Biden. MacIsaac said he copied the hard drive from the laptop and gave it to Giuliani.
Some observers have criticized the New York Post story for making uncorroborated claims. Twitter attempted to limit the spread of the story by labeling tweets that share a link to the story as "potentially harmful." White House Press Secretary Kayleigh McEnany's Twitter account was locked down after she attempted to share the article. Facebook also limited the story's distribution while the platform independently fact-checks it.
According to the story in the New York Post, Hunter Biden introduced to Joe Biden to a Burisma Holdings executive. Joe Biden said during a Fox News interview in September that he had "never" discussed his overseas business affairs with Hunter Biden.
In a Wednesday statement, Biden campaign spokesperson Andrew Bates said that they were not contacted about the story before it was published, adding that "we have reviewed Joe Biden's official schedules from the time and no meeting, as alleged by the New York Post, ever took place."
"We have no idea where this came from, and certainly cannot credit anything that Rudy Giuliani provided to the NY Post, but what I do know for certain is that this purported meeting never happened." Hunter Biden's attorney George Mesires told The Fact Checker on Wednesday.
During the first presidential debate, Trump alleged that Hunter Biden was paid $183,000 per month by Burisma Holdings although Hunter Biden had "no experience in energy."
"My son did nothing wrong at Burisma," Biden said, adding that Trump's "position has been totally thoroughly discredited."