Donald Trump Says 'Only Thing' He Has in Common With Obama Is 'Honor of Firing Jim Mattis'
President Donald Trump tweeted Wednesday that firing former defense secretary General James Mattis may be the only thing he has in common with former President Barack Obama.
Mattis served as commander of Central Command during the Obama administration but was removed over his hawkish views towards Iran. As President Trump's defense secretary, Mattis wanted the president to keep American troops in Syria. When Trump refused, Mattis tendered his resignation. Trump accelerated the date of his resignation and claimed that Mattis had been fired.
In the aftermath of Trump's handling of the George Floyd protests in Washington, D.C., Mattis excoriated Trump in an article in The Atlantic. Mattis said Trump was "the first president in my lifetime who does not try to unite the American people—does not even pretend to try."
"We can unite without him," Mattis continued, "drawing on the strengths inherent in our civil society."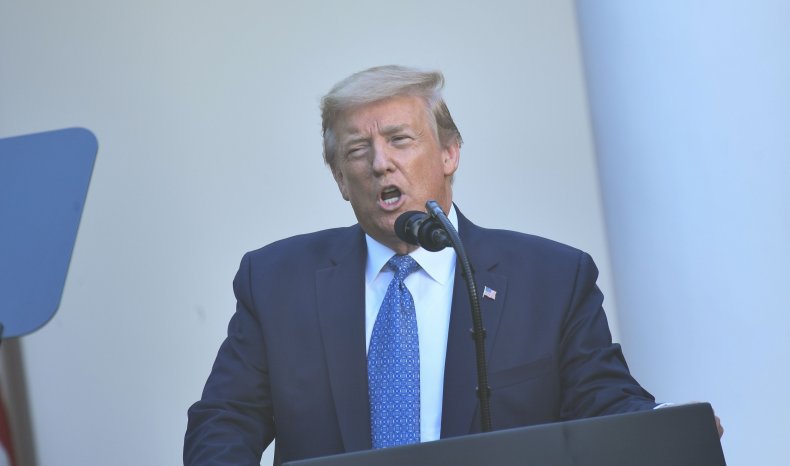 Trump called Mattis the "world's most overrated General" in a Wednesday tweet.
"Probably the only thing Barack Obama and I have in common is that we both had the honor of firing Jim Mattis, the world's most overrated General," Trump wrote. "I asked for his letter of resignation, & felt great about. His nickname was 'Chaos,' which I didn't like, & changed it to 'Mad Dog.'"
"His primary strength was not military, but rather personal public relations. I gave him a new life, things to do, and battles to win, but he seldom 'brought home the bacon,'" Trump continued. "I didn't like his 'leadership style or much else about him, and many others agree. Glad he is gone!"
Newsweek reached out to Obama's office for comment. This story will be updated with any response.
Trump's decision to withdraw troops from Syria led Mattis to leave his position within the administration. Mattis held the opinion that removing the troops would not only inhibit the U.S. military campaign against the terrorist faction Islamic State, but would be perceived as a betrayal of Kurdish troops that assisted U.S. forces. After U.S. troops left the border, forces from Turkey invaded the region.
Trump announced Mattis' retirement in December 2018, thanking Mattis and calling him "a great help to me in getting allies and other countries to pay their share of military obligations."
Mattis, however, said he was retiring from his position as defense secretary in a 2018 letter. General Mattis pointed to disagreements between Trump and himself on foreign policy as reasons why he was vacating the position. "Because you have the right to a Secretary of Defense whose views are better aligned with yours on these and other subjects," Mattis wrote, "I believe it is right for me to step down from this position."