Donald Trump Says U.K. Is Trying to 'Disguise' a 'Massive Muslim Problem'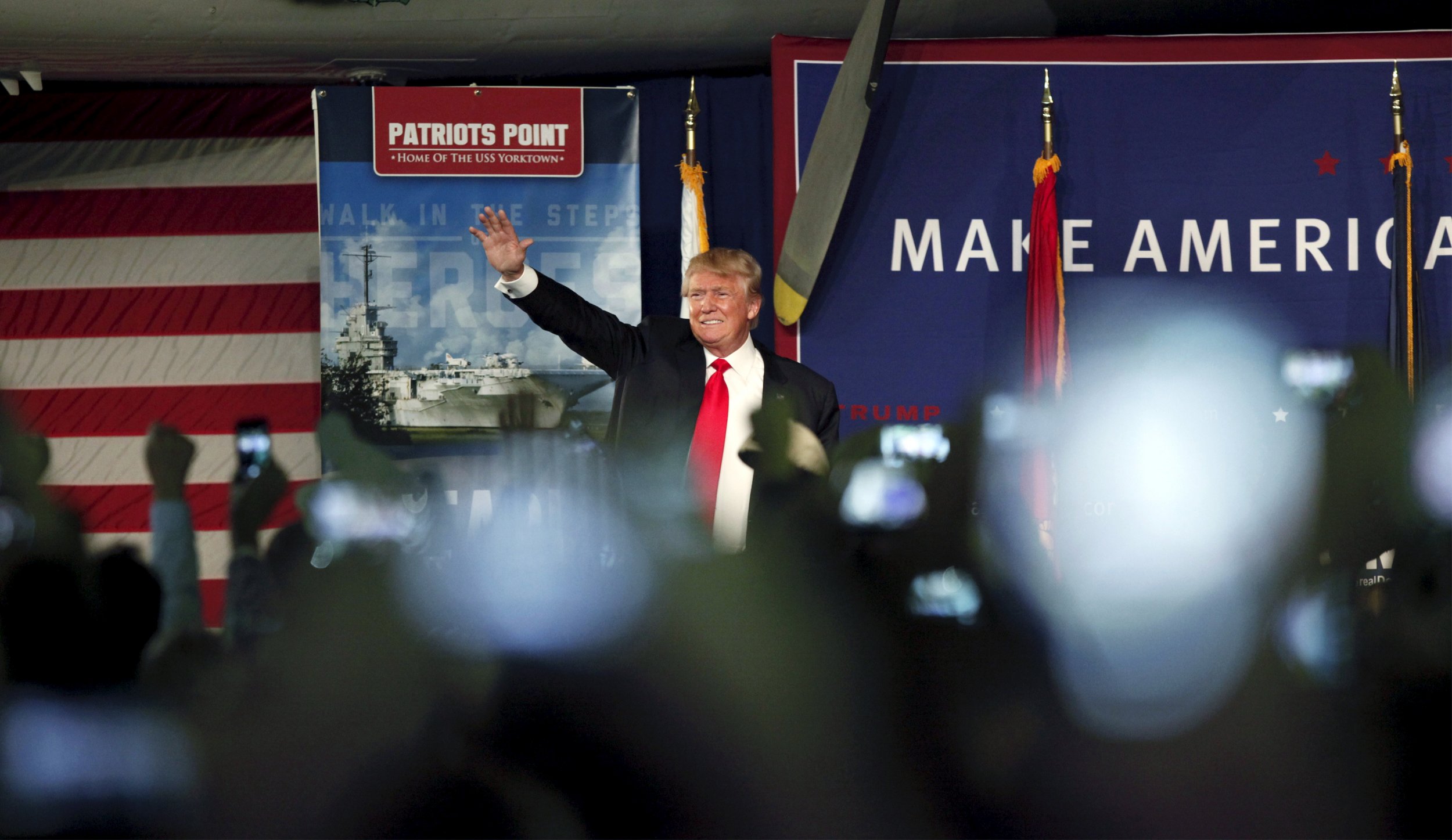 Republican frontrunner Donald Trump has launched an attack on the U.K., saying it has a "massive Muslim problem" that it is "trying hard to disguise." He also praised the British right-wing columnist Katie Hopkins, who revels in dividing the country over her controversial comments on any number of issues.
Trump, criticized across the world for his recent call for a total ban on Muslims entering the U.S., tweeted on Thursday: "The United Kingdom is trying hard to disguise their massive Muslim problem. Everybody is wise to what is happening, very sad! Be honest."
He followed up with another about Hopkins: "Thank you to respected columnist Katie Hopkins...for her powerful writing on the U.K.'s Muslim problems."
He later tweeted: "many people in the U.K. agree with me!"
Trump's comments come as a petition calling for him to be barred from entering the U.K. surpasses 400,000 signatures.
"The U.K. has banned entry to many individuals for hate speech," the petition reads. "The same principles should apply to everyone who wishes to enter the U.K...If the United Kingdom is to continue applying the 'unacceptable behavior' criteria to those who wish to enter its borders, it must be fairly applied to the rich as well as poor, and the weak as well as powerful."
On Tuesday, Trump claimed that there are parts of London where police are too afraid to go because of the Muslim communities present.
"We have places in London and other places that are so radicalised that the police are afraid for their own lives," he said. "We have to be very smart and very vigilant."
In response to Trump's rant about the British capital, London Mayor Boris Johnson said: "The only reason I wouldn't go to some parts of New York is the real risk of meeting Donald Trump."
He added: "As a city where more than 300 languages are spoken, London has a proud history of tolerance and diversity and to suggest there are areas where police officers cannot go because of radicalisation is simply ridiculous."
Hopkins wrote an opinion piece in the U.K.'s right-wing Daily Mail news site on Wednesday in support of Trump's ban on Muslims. "There is fear among the police AND the public," she wrote. "In part we ARE a radicalized nation and it does nobody any favors to deny the obvious."
She claimed that "some [of my] friends will no longer come to London" and that her family is "not keen for me to be in the capital."