Trump Says Visa Lottery Immigrants Are Picked From a 'Bin,' Are 'Worst of the Worst'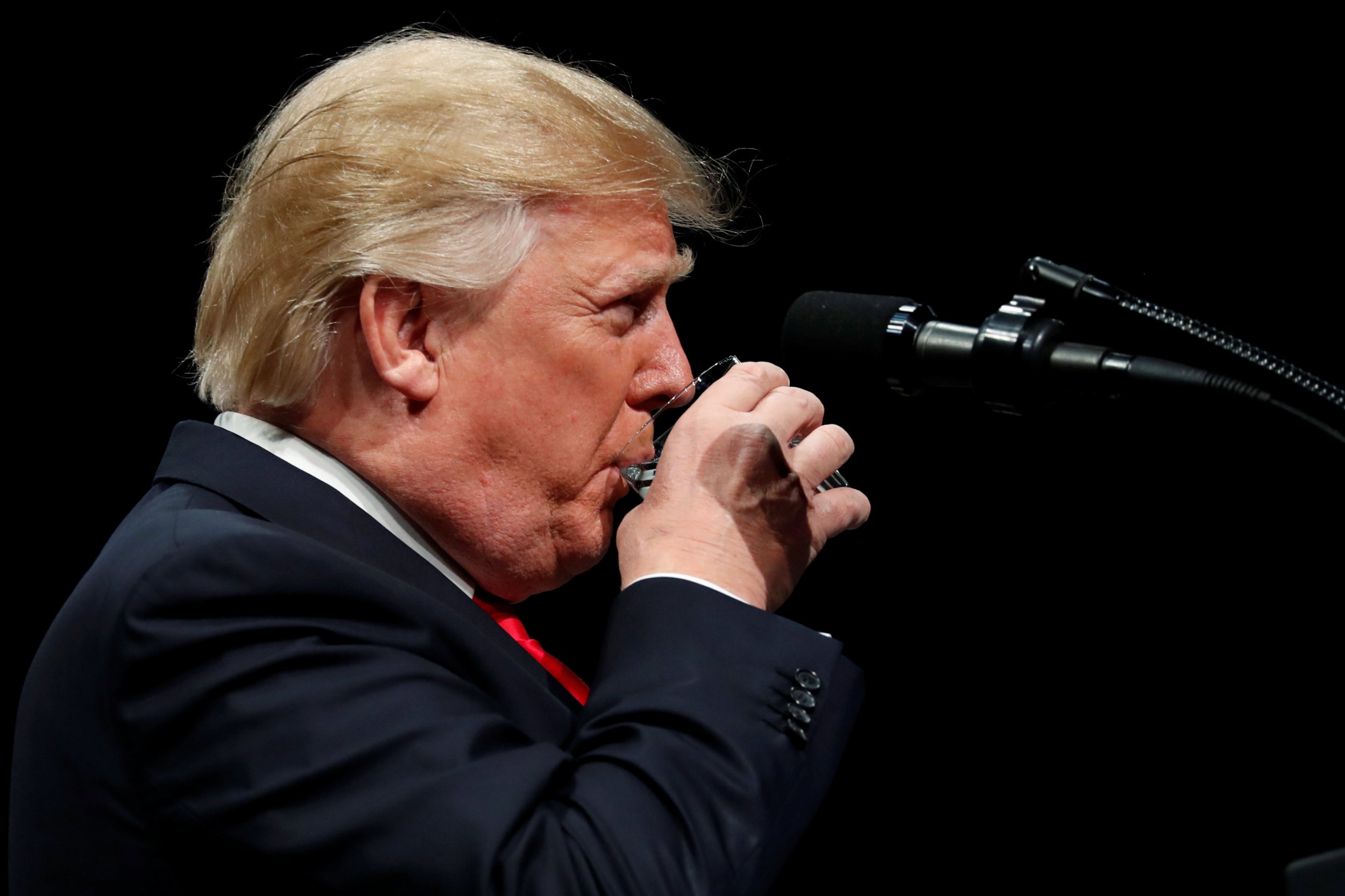 Donald Trump ramped up his anti-immigrant rhetoric again on Friday, saying that immigrants who come to the U.S. on a visa lottery system are picked from a "bin" and are "the worst of the worst."
Speaking at a graduation ceremony at the FBI National Academy, Trump mentioned the two recent attacks in New York City, saying, "Both terrorists came to our country through the dysfunctional immigration system that we are correcting, and rapidly. And one came through chain migration...the other, visa lottery.
"They have a lottery—you pick people. You think the country is giving us their best people? No. What kind of a system is that? They come in by a lottery. They give us their worst people, they put 'em in a bin. But in his hand, when he's picking 'em, is really the worst of the worst. Congratulations, you're going to the United States," Trump said.
The comments came after both Trump and Attorney General Jeff Sessions vowed to tighten restrictions on immigration, scrapping the State Department's Diversity Visa Lottery program for a "merit-based system of immigration." Trump slammed the lottery system, pushing Senator Chuck Schumer (D-N.Y.) into the center of the debate for helping create the program, and vowing to push Congress for the change.
In a statement Monday, Sessions echoed Trump's rhetoric, saying, "The President is exactly correct about the changes we need to our immigration system.... The 20-year-old son of the sister of a U.S. citizen should not get priority to come to this country ahead of someone who is high skilled, well educated, has learned English and is likely to assimilate and flourish here."
Sessions added that he and Trump agree on a "merit-based system of immigration similar to the Canadian and Australian systems. That means welcoming the best and the brightest and turning away not only terrorists but gang members, fraudsters, drunk drivers and child abusers."
The lottery visa system is, of course, not as simple as picking names from a bin. The 20-year-old program has focused on offering visas to people coming from countries that don't have a lot of immigrants in the United States—hence, the diversity. Schumer was at the center of the program's creation in 1990.
Each year, 50,000 visas are approved for the program, according to the Department of Homeland Security. Applicants must have a high school education or two years of work experience in a job that requires at least two years of training. They also must fill out a host of forms.