President Donald Trump criticized windmills as a source of energy at a New York fundraiser last week, saying they "kill so many birds," amid escalating efforts by the Trump administration to revive the fading coal industry.
On Monday, Trump boasted that coal was an "indestructible" form of energy and ridiculed windmills at a private fundraising event in Utica. "Coal is indestructible. You can blow up a pipeline, you can blow up the windmills.
"They kill so many birds. You look underneath some of those windmills, it's like a killing field. I said, 'What happens when the wind doesn't blow?' 'Well, then we have a problem.'"
Trump's remarks came amid new plans to replace Obama-era climate policies with new regulations devised to ensure coal-burning plants run harder and operate for longer, leading to more harmful emissions.
The proposal will allow states to determine emissions standards for coal-fired power plants, a move that, if implemented, could result in the release of over 12 times the carbon dioxide in the next decade compared to the amount projected under Obama's policy, reported The Washington Post.
The Environmental Protection Agency is expected to release the new proposal—the latest reversal of policies adopted by the Obama administration to reduce the effects of climate change—within the next week.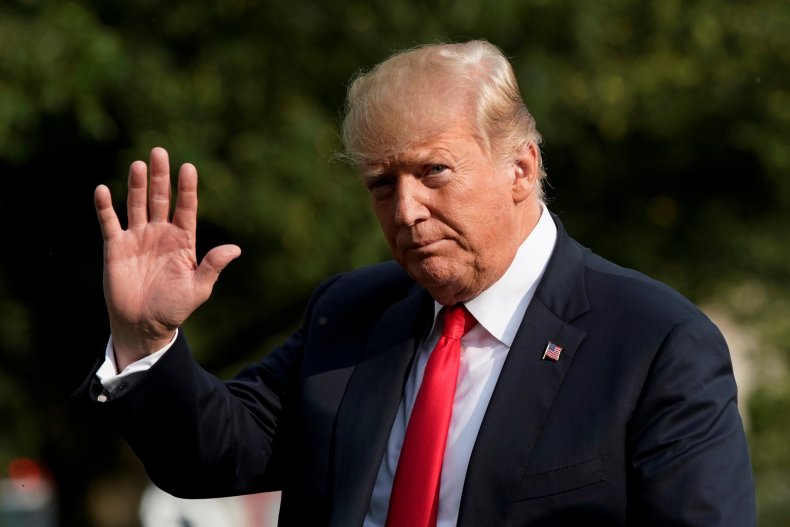 The Post reported that the president could announce the policy as soon as Tuesday during a visit to West Virginia, a state that Trump has previously promised to bring coal-dependent jobs back to.
"America is blessed with extraordinary energy abundance, including more than 250 years worth of beautiful clean coal. We have ended the war on coal, and will continue to work to promote American energy dominance!" the president tweeted in May.
According to the Environmental Protection Agency, the proposal will decrease carbon dioxide emissions by around 0.7 to 1.5 percent by 2030, a figure significantly lower than under the Obama administration's Clean Power Plan, which could have seen emissions slashed by around 19 percent.
"These numbers tell the story, that they really remain committed not to do anything to address greenhouse gas emissions. They show not merely indifference to climate change, but really, opposition to doing anything about climate change," said Jose Goffman, executive director of Harvard Law School's Environmental Law Program and an architect behind the Obama-era policy.