Trump Pardon List: Insiders Urge President to Look At Former 'Junk Bond King' Michael Milken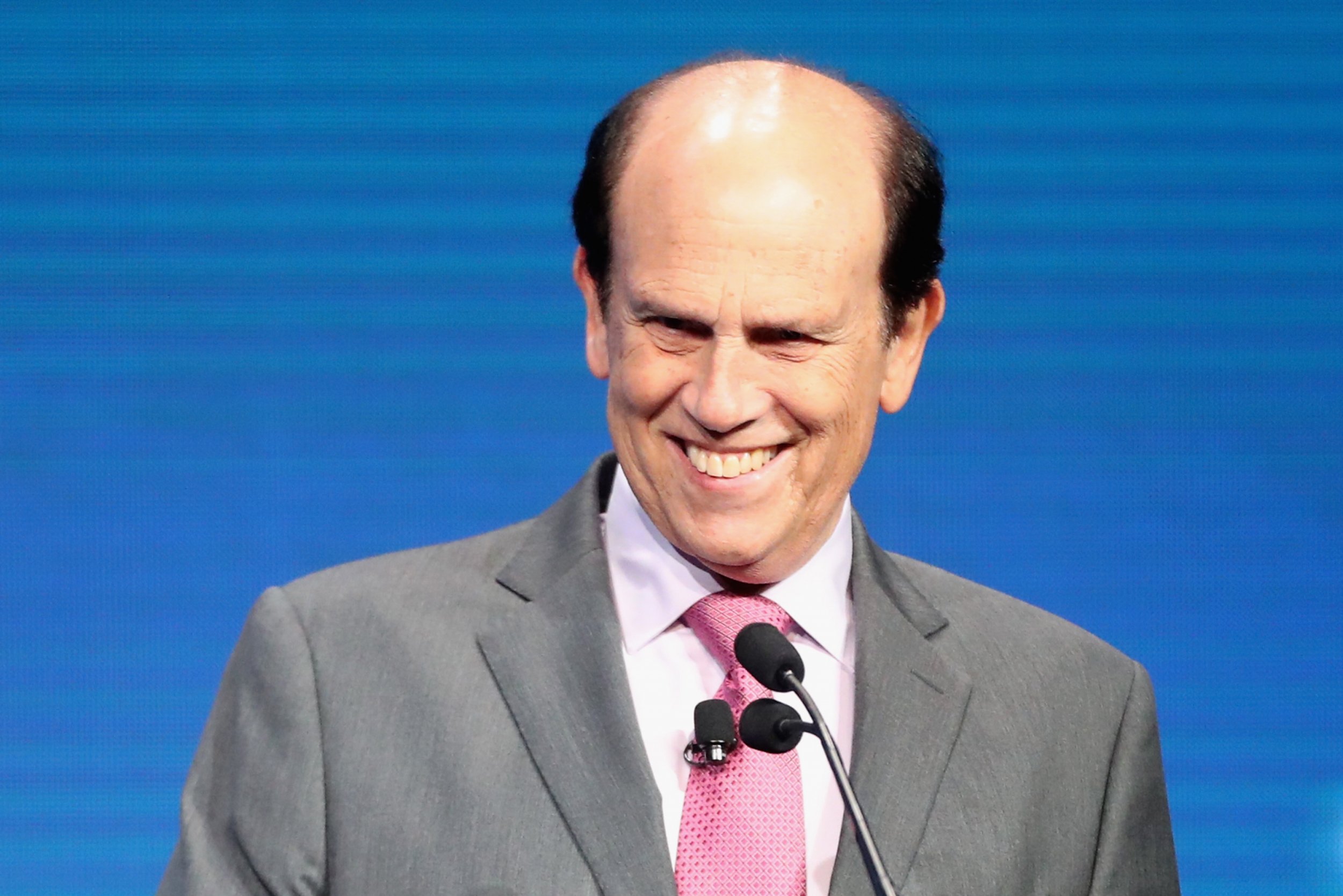 Members of President Donald Trump's inner circle are encouraging him to pardon Michael Milken, a major player in the world of junk bonds who went to prison for securities fraud in the early 1990s.
"A pardon for Michael Milken is a no-brainer," tweeted former White House communications director Anthony Scaramucci Friday night. Scaramucci said that Gary Winnick, a former co-worker of Milken's and a close friend to the president is also advocating for the pardon. Bloomberg reports that Jared Kushner, Treasury Secretary Steven Mnuchin and Rudy Giuliani are also pushing the president on behalf of Milken.
Milken, known as the "junk bond king" in the 1980s, was targeted in an 1989 insider trading investigation and accused of manipulating markets and fraud. The billionaire took a deal and pleaded guilty to certain securities violations but not to insider trading or racketeering. In 1990, he was sentenced to 10 years in prison, fined $600 million and banned from the industry by the Security and Exchange Commission.
"When a man of your power in the financial world, at the head of the most important department of one of the most important investment banking houses in this country, repeatedly conspires to violate, and violates, securities and tax laws in order to achieve more power and wealth for himself and his wealthy clients, and commits financial crimes that are particularly hard to detect, a significant prison term is required in order to deter others," said the judge at his sentence hearing.
Newsweek subscription offers >
Milken cooperated in other ongoing fraud investigations and was eventually able to reduce his sentence to just two years.
After prison, Milken dedicated himself to philanthropy and cancer research and now heads the Milken Institute and the Milken Family Foundation. He also runs an annual conference at The Beverly Hills Hilton that attracts top elected and Trump officials like Senator Chuck Schumer and Steve Mnuchin. Giuliani and Milken are close friends, and the former New York mayor and current outside counsel to Trump has long advocated for his exoneration.
In an interview with the LA Times, Scaramucci said the idea of pardoning Milken was first raised during Trump's inauguration. "Gary [Winnick] said to me, 'Of all the people, given his lifetime achievements and his commitment to health and global progress, Michael has earned a pardon,'" he explained. Scaramucci said he presented the idea to the president during private meetings.
The extent of Milken and Trump's personal relationship is unclear, but their paths have crossed and the pair appeared to be friendly during a 2000 Mar-a-Lago tennis tournament.
Newsweek subscription offers >
Milken applied for pardons under the Bill Clinton and George W. Bush administrations, but they went ungranted.
President Trump has in recent weeks issued pardons to Lewis "Scooter" Libby, who was convicted of obstructing justice and Dinesh D'Souza who violated campaign finance rules. The president has openly considered pardoning Martha Stewart and has asked for suggestions about who to pardon next.
Trump Pardon List: Insiders Urge President to Look At Former 'Junk Bond King' Michael Milken | U.S.