Donald Trump: It's a Very 'Scary' Time for Young Men in America, but Women Are 'Doing Great'
President Donald Trump told reporters on the South Lawn of the White House Tuesday that it is a "scary" and "difficult" time for young men in America as his Supreme Court nominee Brett Kavanaugh is facing an FBI investigation into allegations of sexual assault.
"If you can be an exemplary person for 35 years, and then somebody comes, and they say you did this or that.... It's a very scary situation, where you're guilty until proven innocent," Trump said.
"It's a very scary time for young men in America when you can be guilty of something you might not be guilty of. It's a very, very difficult time," he added.
When asked by one journalist if he had a message for young women across the country, the president responded by saying that "women are doing great."
In response to the president's comments, NARAL Pro-Choice America tweeted that "it's a very scary time for young women in America, because 1 in 6 of us have been the victim of rape or attempted rape."
Trump's comments came after his son Donald Trump Jr. faced backlash for discussing the "plight of white men" on Daily Mail TV last week.
"I've got boys, and I've got girls, and when I see what's going on right now, it's scary," Trump Jr. said, referring to the allegations brought forth by Christine Blasey Ford, Deborah Ramirez and Julie Swetnick against Kavanaugh.
Trump Jr. continued, stating that in the wake of the #MeToo movement he fears for his sons more than his daughters.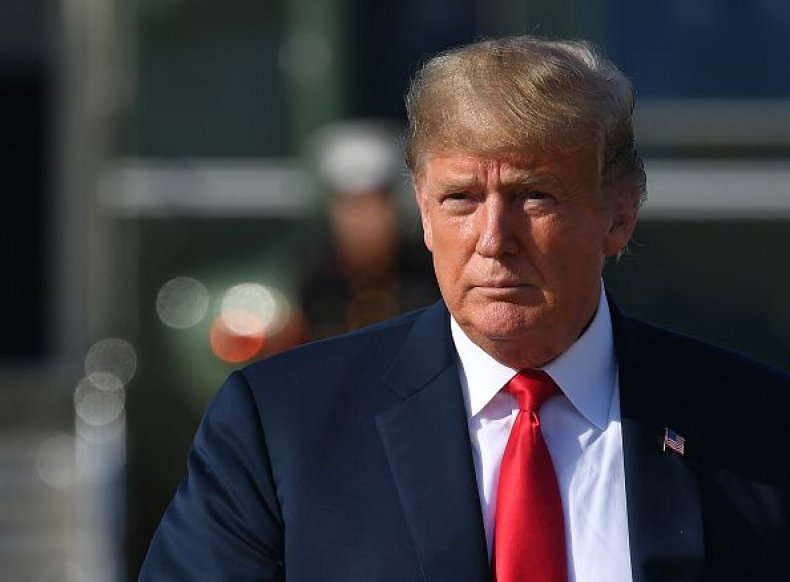 The FBI investigation into Ford's allegations was kick-started after Republican Senator Jeff Flake refused to vote for Kavanaugh on the Senate floor unless a supplementary probe was conducted. As Republicans hold a narrow majority in the chamber, Flake's vote will likely be needed to propel Kavanaugh to the Supreme Court.
Since the allegations have come to light, Trump has only doubled down on his support of Kavanaugh.
After his nominee gave an emotional testimony Thursday, in which he shed tears and attacked the Democratic Party, Trump tweeted that he fully supported the judge's controversial rebuttal.
"Judge Kavanaugh showed America exactly why I nominated him," the president wrote. "His testimony was powerful, honest, and riveting. Democrats' search and destroy strategy is disgraceful and this process has been a total sham and effort to delay, obstruct, and resist. The Senate must vote!"
Trump's White House agreed to the FBI investigation, which will look into new evidence and gather new witness testimony into the allegations of assault made by the three women.
Ford, the first accuser to step forward, has accused the judge of pinning her down and groping her at a party when they were both in high school over three decades ago.
Ramirez and Swetnick also came forward and accused Kavanaugh of inappropriate sexual behavior. Ramirez, a classmate of Kavanaugh's at Yale University, said he exposed himself to her at a party. Swetnick alleges that during his teenage school years the judge participated in spiking the drinks of women and "gang" raping them.
Kavanaugh has denied all of these allegations, calling Swetnick's accusations a "joke" and a total "farce."