Donald Trump Called Chuck Schumer 'Nasty Son of a Bitch,' Joe Biden 'Dumb' in Meeting Before State of the Union: Report
President Donald Trump reportedly called Senate Minority Leader Chuck Schumer a "nasty son of a bitch" and former Vice President Joe Biden "dumb" in a private meeting with TV anchors ahead of his State of the Union address on Tuesday.
"I hope it's Biden," Trump said of the Democrat, who is considering a bid for president in 2020, according to The New York Times. "Biden was never very smart. He was a terrible student. His gaffes are unbelievable. When I say something that you might think is a gaffe, it's on purpose; it's not a gaffe. When Biden says something dumb, it's because he's dumb."
Trump is said to have railed against a host of Democrats, including a fellow New Yorker with whom he has been involved in tense negotiations over his long-promised border wall and a government shutdown that became the longest in history last month.
"Schumer," Trump said, according to The Times, "can be a nasty son of a bitch."
Trump's disdain for Democrats extended to Virginia Governor Ralph Northam, who is facing widespread calls to resign after the revelation of a racist photo on his college yearbook page.
"Did you see that news conference?" Trump reportedly asked of Northam's attempt to defend himself. "Could you believe it? He choked like a dog."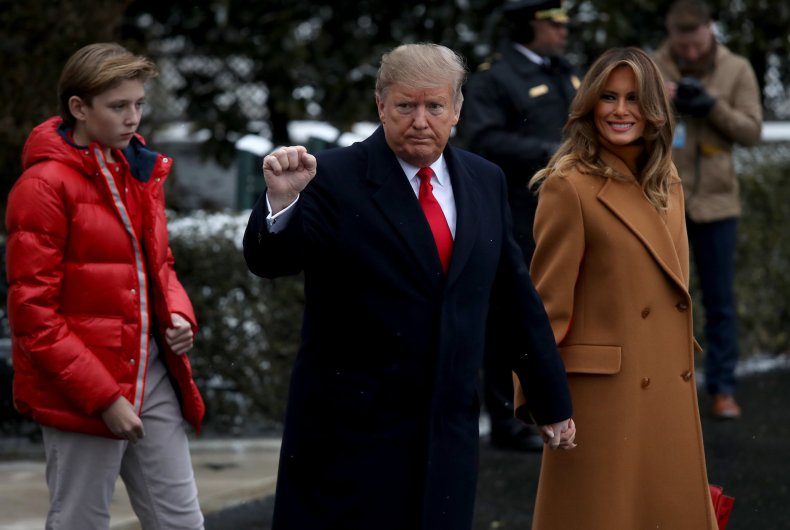 The comments came shortly before Trump was set to address Congress, when he will reportedly give a speech that calls for bipartisan unity.
"The agenda I will lay out this evening is not a Republican Agenda or a Democrat Agenda. It is the agenda of the American People," Trump will say, according to excerpts released ahead of the speech by the White House.
"Together, we can break decades of political stalemate. We can bridge old divisions, heal old wounds, build new coalitions, forge new solutions, and unlock the extraordinary promise of America's future. The decision is ours to make," Trump is also set to say while standing in the Democratic-controlled House of Representatives.