Trump: Scottish Golf Course Prepared Me For White House Race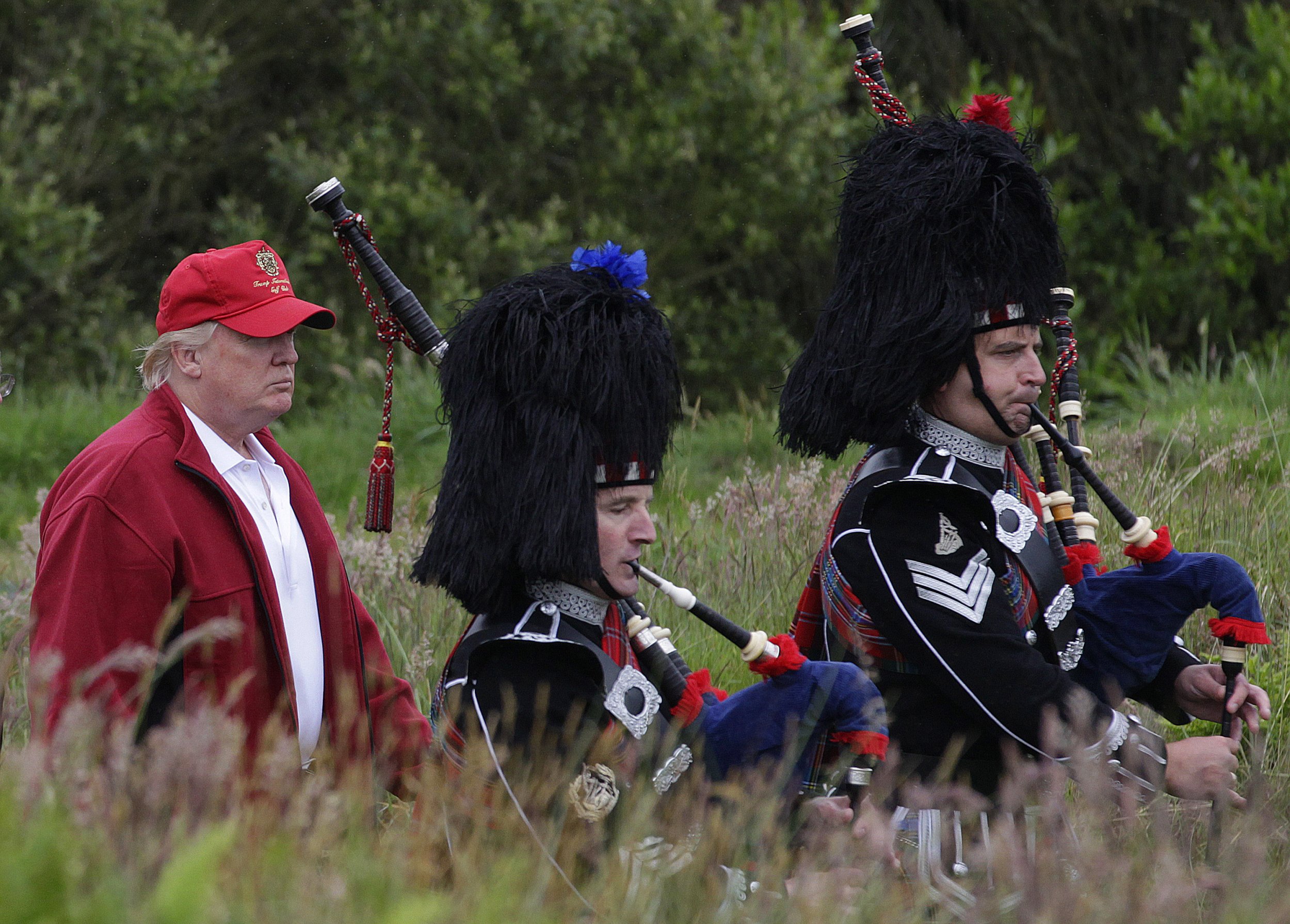 Donald Trump has said his experience developing golf courses in Scotland has helped him in the race to become President of the United States.
Writing in the Scottish regional newspaper the Press and Journal, his only U.K. column on the race for the White House, Trump said: "When I make an analogy of my work in Scotland to my pursuits in the United States, there are several parallels that are very clear to me. Passion. Giving back. Dedication. Results!"
He said that the process of developing his 1,400 acre golf course in Aberdeen, and the opposition he faced in doing so, had steeled him for the tough election battle.
"People laughed when they saw what I had planned," he said, but "I saw the tide turn in Aberdeen when it became apparent that I was doing extensive research on environmental concerns and had hired the leading authorities on everything concerning this amazing land.
"When I first arrived on the scene in Aberdeen, the people of Scotland were testing me to see just how serious I was… I had to win them over.
"Well Scotland has already been won — and so will the United States."
Trump's mother, Mary MacLeod, was born on the Isle of Lewis in Scotland, and Trump wrote that the course "honours my mother and helps the economy of Scotland."
The Scottish Government approved plans for Trump's golf resort in 2008.
But the businessman was forced out of his role as a "business ambassador" for Scotland in December 2015 by First Minister Nicola Sturgeon following controversial comments about Muslims.
Ex-First Minister Alex Salmond, once an ally of Trump, said in February that a Trump presidency would be a "disaster."