New Donald Trump Hush Money Revelations Suggest More Indictments to Come From SDNY, Experts Say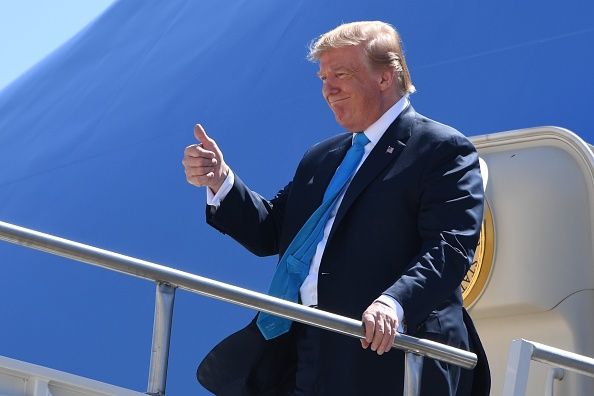 New revelations about the scope of the Southern District of New York's criminal investigation of hush money payments made to women during the 2016 campaign show that indictments are likely forthcoming against President Donald Trump or members of his inner circle, experts told Newsweek.
"What this tells me is that [prosecutors] are digging deep, they are digging hard, and they, in my view, have sufficient evidence to bring charges against the president of the United States," said Gene Rossi, a former Department of Justice prosecutor.
On Wednesday, The Wall Street Journal reported that investigators in the Manhattan U.S. attorney's office have "gathered more evidence than previously known" in relation to the hush money payments made to two women claiming to have had affairs with Trump.
In particular, it was revealed that prosecutors had begun collecting evidence about Trump's alleged involvement in the campaign finance scheme long before his former personal attorney Michael Cohen implicated him in court last August.
"These new revelations make clear, as many suspected, that there is more meat on the bones of the criminal conspiracy to which Michael Cohen pled guilty than Cohen's mere admissions alone," said Bradley Moss, a national security lawyer.
During his bombshell plea, Cohen told the court that he had arranged the payments at Trump's direction. The former attorney has since been sentenced to three years in prison for lying to Congress, bank fraud, tax evasion and campaign finance violations.
"If the president of the United States' name was Donald Smith and not Donald Trump, he would have been indicted August 22, 2018," Rossi said, referring to the date when Cohen told prosecutors that Trump had directed him to violate campaign finance laws.
Trump has denied any wrongdoing and also denies having affairs with adult film star Stormy Daniels (real name Stephanie Clifford) and former Playboy model Karen McDougal, the two women at the center of the probe. He has also railed against Cohen's claims by attacking his former "fixer" as a liar who made up the allegation to get a reduced sentence.
But in addition to his guilty plea, Cohen provided documents to Congress that he claimed supported his testimony about Trump's involvement in the illegal payments. The documents included copies of checks signed by the president that were allegedly part of the reimbursement in the hush money scheme.
"It would be a fair guess that more indictments are coming as federal prosecutors tighten up their understanding of the criminal scheme," Moss said. "Whether that would ultimately ensnare the president himself remains the $64,000 question."
According to the Journal, prosecutors interviewed former White House communications director Hope Hicks last spring as part of the probe. They also talked to Keith Schiller, the president's former security chief.
The Journal's report also says that investigators have a "recorded phone conversation" between Cohen and an attorney who represented both Daniels and McDougal.
The biggest hurdle now for prosecutors, according to Rossi, is the long-standing Justice Department policy that a sitting president should not be indicted while in office. If the Manhattan U.S. attorney's office does not make an exception to that rule, they risk seeing the statute of limitations run out.
Asked if he thinks prosecutors may be preparing to bring charges against the president as soon as he leaves office, Rossi said it is more likely they are anxiously awaiting the 2020 election.
"My guess is that they are not preparing; they are hoping," he said. "Because if he is re-elected, prosecutors may face a statute of limitations problem. The general rule is, you can only charge someone five years after a crime."
Correction (04/11/19, 8:00 a.m.): A previous version of this story referred to Bradley Moss as a former federal prosecutor. He is a national security lawyer. This is has been corrected.